A study published by the National Institute of Health showed that products were mislabeled with 26% containing less CBD than labeled and 43% containing more, indicating a high degree of variability and poor standardization of online products. Notably, the oil-based products were more likely to be accurate (45% compared to 25% for tincture and 12.5% for vaporization liquid) and had a smaller percentage of deviation. Oil based products also had a higher range of concentration. In addition to CBD mislabeling, THC was detected in 21% of samples. This study also notes that products containing THC could have sufficient enough concentrations to produce intoxication in children. 9
As stated by the FDA Commissioner:
The adverse reactions to CBD include: hepatocellular injury, somnolence and sedation, suicidal behavior and ideation, hypersensitivity reactions–allergic reactions, negative interaction with anti-epilepsy drugs (such as Tegretol, Dilantin, luminal, Solfoton, Tedral, primidone), interactions with immunosuppressive drugs used in transplants or chemotherapy and with warfarin. CBD use can impair kidney function and cause anemia. 15 Black market CBD is generally sold without warnings about adverse reactions.
CBD Negative Side Effects and Drug Contraindications
There may be interactions between CBD and immunosuppressive drugs used in transplants or chemotherapy and with warfarin as there may be the potentiation of anticoagulant effects with marijuana, including CBD. CBD may interact with other medicines, including prescription and over-the-counter medicines, vitamins, herbal supplements, and any cannabis-based products. CBD may affect the way other medicines work, and other medicines may affect how CBD works.
"Selling unapproved products with unsubstantiated therapeutic claims is not only a violation of the law, but also can put patients at risk, as these products have not been proven to be safe or effective. This deceptive marketing of unproven treatments raises significant public health concerns, as it may keep some patients from accessing appropriate, recognized therapies to treat serious and even fatal diseases." 2
Is CBD Legal?
A Johns Hopkins researcher tested CBD products. Testing showed 44 products (59%) had detectible levels of CBD, but the average ratio of THC to CBD was 36-to-1. Only one product had a 1-to-1 ratio, which some research suggests is associated with fewer side effects and improved clinical benefit compared with higher ratios of THC to CBD. The testing indicated the edible cannabis products may have very little CBD. 8
Cannabidiol (CBD) is an oil derived from the cannabis plant. It is touted as a "wonder drug." Advertisements claim it is perfectly safe and legal and can be used for all that ails you or makes you uncomfortable mentally or physically. People are consuming it under the misapprehension that it is safe, however, CBD has negative side effects and may interfere with the functioning of other medications and may be contaminated.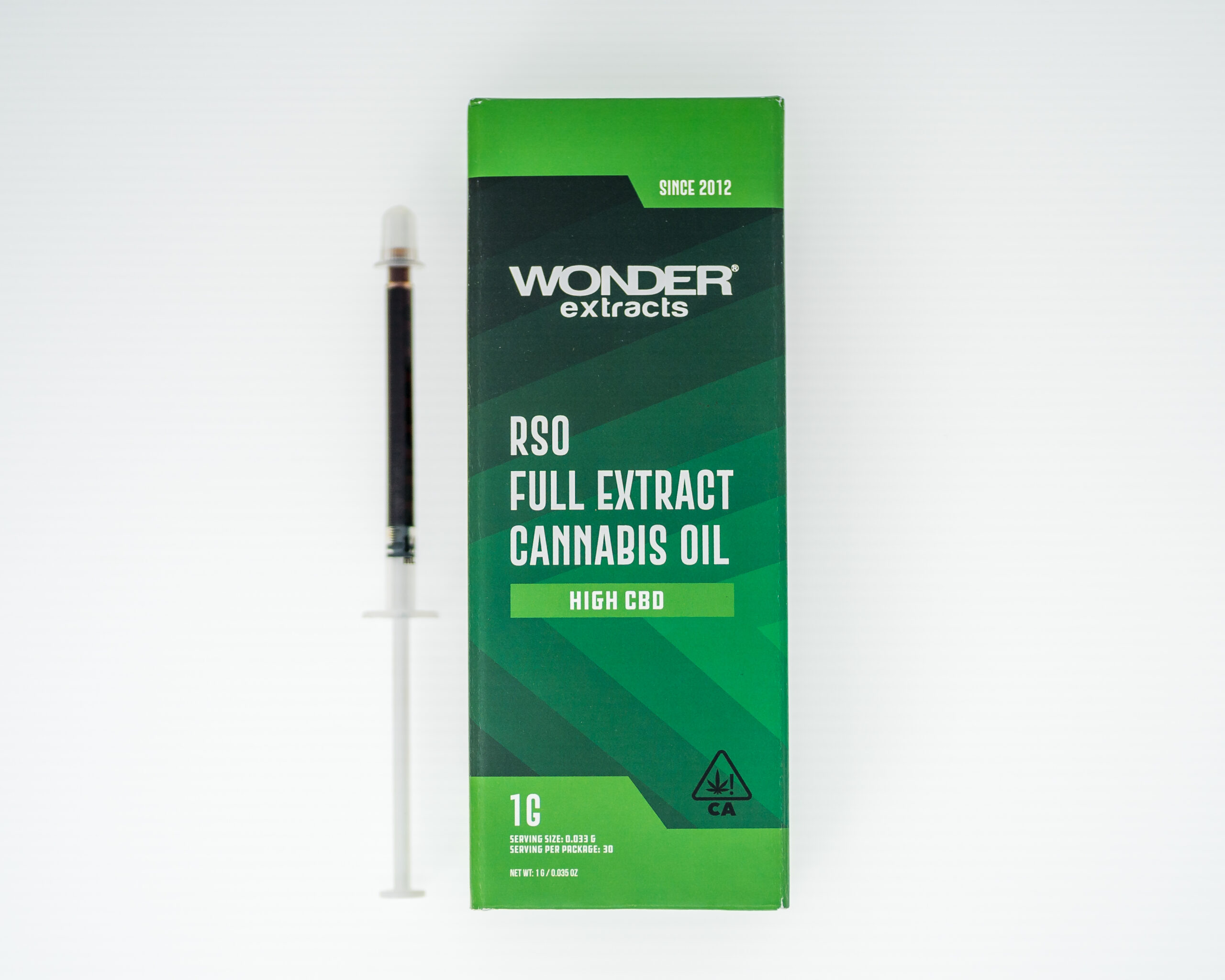 Ashley – June 16, 2020
wcdadmin – June 16, 2020
2 reviews for 1 gram 25:1 CBD Full Spectrum Cannabis Oil MSRP $29.99
MSRP $29.99 plus applicable taxes
After searching to find a tested product I ended up in Santa Cruz at a collective who directed me to a location in San Jose that kept it in stock. Once I started on the Wonder Extracts I immediately tasted a difference and found the Tumors were shrinking with oral under tongue ingestion.
I was diagnosed with Secondary Metastatic cancer 9/2013. I Immediately started using feco products made by others. Although there was some benefit a liver test showed the solvent used for extraction caused a dangerous rise in liver enzymes.