Under Ohio's new medical marijuana law, which goes into effect on September 8, the Board's clarification on CBD oil, which can derive from either marijuana or hemp, depending on the source, is illegal. The board says CBD oil must go through the same rigorous testing procedures and comply with the same rules as actual cannabis.
Products that are distilled from hemp and do not contain THC, the psychoactive chemical component that provides a "high," are sold throughout the state of Ohio. Cannabidiol or CBD oil can be found in boutique shops and health food stores. In another blatant attempt by Big Pharma to try to stifle their most significant competition, Ohio's Pharmacy Board says sales of CBD products are illegal if they are not being sold in a licensed dispensary.
"The message is clear that until dispensaries are operational, and none are right now, no one is allowed to possess or sell CBD oil and other marijuana-related products. Still, some stores stocking CBD oil are continuing to sell it, despite the pharmacy board's ruling," according to Jo Ingles of Ohio Public Radio/TV.
Ohio's medical marijuana program has had significant setbacks and is currently expected to become partially operational by the end of 2018, although; according to the Ohio Medical Marijuana
Control Program's website, t he Ohio Department of Commerce and the State of Ohio Board of Pharmacy are required by law to take all actions necessary to ensure that Ohio's Medical Marijuana Control Program is fully operational no later than September 2018.
The Ohio Board of Pharmacy adds the only legal way to sell CBD is through a medical marijuana control program dispensary. The Board approved 56 dispensary licenses, five of which are in Franklin County, while the Ohio Department of Commerce regulates cultivators, processors and testing labs.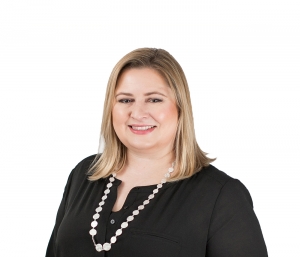 The new provisions define "hemp products" as any products made with hemp and containing .3% or less THC, including "cosmetics, personal care products, dietary supplements or food intended for animal or human consumption, cloth, cordage, fiber, fuel, paint, paper, particleboard, and any other product containing one or more cannabinoids derived from hemp, including cannabidiol." The language specifically excludes hemp and hemp products from the statutory definition of "drug," and removes THC found in hemp and hemp products from Ohio's list of Schedule I controlled substances.
Many people associate CBD oil with marijuana, but SB 57 distinguishes the two by defining "hemp" and "hemp products," and affirmatively excluding those items from the statutory definition of "marijuana." "Hemp" is now defined as, "the plant Cannabis sativa L. and any part of that plant, including the seeds thereof and all derivatives, extracts, cannabinoids, isomers, acids, salts, and salts of isomers, whether growing or not, with a delta-9 tetrahydrocannabinol (THC) concentration of not more than .3% on a dry weight basis." Hemp and marijuana both come from cannabis plants, but hemp plants have a very low concentration of THC. Marijuana has higher levels of THC, which is the active ingredient in marijuana that has the potential to create a "high" or intoxicating effect.
Another important factor is the status of hemp legalization at the federal level. In 2018, the Federal Farm Bill removed hemp from the definition of "marijuana" in the Controlled Substances Act. But in its guidance document titled, "What you need to know (and what we're working to find out) about products containing cannabis or cannabis-derived compounds, including CBD," the U.S. Food and Drug Administrations (FDA) notes that CBD oil still is subject to the same laws and requirements as other FDA-regulated products. To date, the FDA only has approved one CBD prescription drug product for treating certain forms of epilepsy, and currently is working to study the overall effects of CBD use. The guidance also highlights that while some products are marketed to add CBD oil to food or label it as a dietary supplement, marketing CBD oil in this manner remains illegal under federal law.
As a result of hemp and hemp product legalization, the Ohio State Board of Pharmacy released a statement Tuesday, clarifying that in light of the bill, hemp products, including CBD oil now may be sold outside of licensed medical marijuana dispensaries. The Board of Pharmacy also stated that other Ohio Medical Marijuana Control Program (OMMCP) requirements do not apply to the use of hemp and hemp products, including CBD oil. The Board and the Ohio Department of Commerce plan to release future guidance regarding any OMMCP restrictions on licensed dispensaries selling hemp-derived CBD products.
On July 30, 2019, Governor Mike DeWine signed Ohio Senate Bill (SB) 57 legalizing the possession, purchase or sale of hemp and hemp products. The bill included an emergency provision making it effective immediately, which means that school districts are likely to see an increase in requests for administration of cannabidiol (CBD) oil, a hemp derivative. School districts should be aware of Ohio's legalization of hemp and hemp products and how the new provisions impact the use of derivatives like CBD oil.