SUGGESTED USE: Take 1-2 ml daily orally. Adjust dosage as needed.
DESCRIPTION: 750 mg of Purzorb® Full Spectrum Hemp CBD Oil for a moderate, fastest acting CBD oil solution without the oily experience of other brands.
INGREDIENTS CINNAMON & WILD BERRY: Purzorb® Full Spectrum Hemp Oil, Water, Vegetable Stearate, Monk Fruit (Siraitia Grosvenorii), Xylitol* and Stevia Rebaudiana (sweeteners), Natural Flavors and Natural Colors, Citric Acid, and Sodium Benzoate (preservative).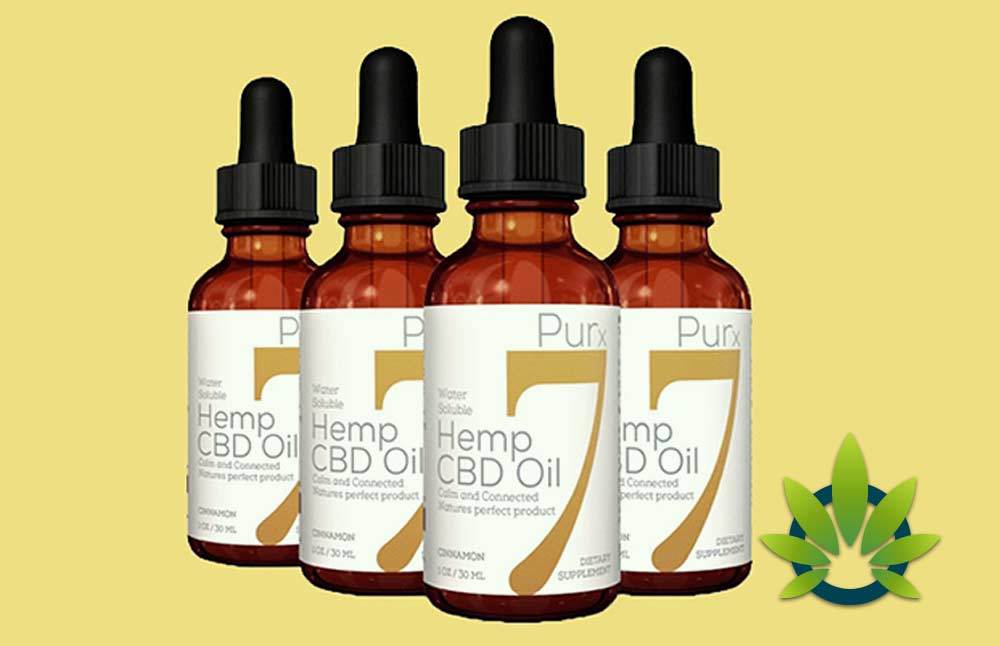 According to Pur 7, the Purzorb technology further allows for the Hemp CBD to be absorbed at a much higher rate. In their laboratory studies, the company found out that the formulated Hemp CBD Oil was significantly bioavailable than the unformulated hemp. In their conclusion, Pur 7 then concur that their Purzorb Hemp CBD Oil will not only give a much better effect but also quicker compared to a more massive dose of the traditional CBD oil based products.
Still, Pur 7 list their products as containing a full spectrum hemp CBD oil that is devoid of the psychoactive and addictive effects that comes with the regular cannabis. In their explanation, they list CBD and other natural occurring terpenes and phytocannabinoids critical in activating the significant influences in your body. In summary, Pur 7 is concluding that their CBD is by no means a danger since it's not a distillate, isolate or any chemical version of extracted CBD.
What's on offer?
Despite the popularity in use of CBD products, there is always the question of what are the possible effects. In the case of Pur 7, it's no different despite the brand being able to meet and exceed Federal regulations for industrial hemp. For example, the products do pass laws, but there is little to no study as to whether they would have any effect on drug testing.
Pur 7 provides a line of 7 products that come in bundles of 3 and four packs. The packaging is in 1 oz. bottles to allow for comfortable and convenient carrying. The main lines of product are the 7 Hemp CBD Oil products that carry 30 servings in each bottle. Pur 7 further lists the content as Full spectrum Hemp CBD Oil, Water, Purzorb, and Natural flavours. There are different flavours with the 7 Hemp CBD oil to allow Pur Seven customers a chance to choose what they would like. Mocha flavor, cinnamon and wild berry are the flavours that come with this line of product.
Is Pur 7 safe to Use?
But with the exploitation come plenty of cheap knockoffs promising much without really delivering. Admittedly, the CBD market is not regulated, and this would need one to keep a keen eye to avoid buying low-quality rubbish. Nonetheless, it is also wise to do enough research before and find what the best products are.