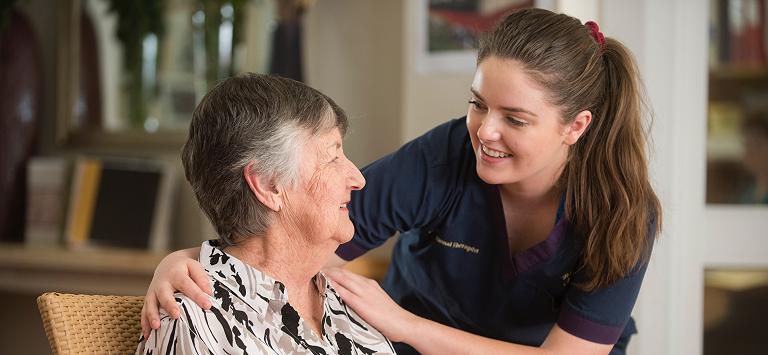 At Aegis we consistently excel in providing care services and quality accommodation for the elderly in Western Australia. We strive to recruit applicants who are passionate about providing a first class service while working in one of our first class residences.
We offer security of employment, a supportive team environment, family friendly roster and flexible employment options. Our residences are close to public transport with free car parking and uniforms are provided.
If you have empathy for the aged and are interested in being a part of the Aegis family, please click on any of the below listed positions, sorted by area:
Midland Women's Health Care Place is a not-for-profit, charitable organisation, providing subsidised, professional, individualised and groups counselling services to women.
We are looking for creative and passionate team players to provide a positive, safe and supportive environment for young people aged 10 to 24 accessing Cockburn Youth Services Programs.
MSWA is looking for a Funding & Policy Manager to help us navigate the disability sector and make the most out of our client's allocated funding.
WA PCYC is an incredible organisation that changes the lives of disadvantaged and vulnerable children and young people at risk in Western Australia.
Receptionist
The United Workers Union is seeking a highly motivated individual to work in our Membership Services Team in Perth, Western Australia. This role is for fixed term of 12-months.
• CBD, Inner & Western Suburbs Perth
CoMHWA's Education and Training Coordinator will lead the organisation's training and education services and coordinate special projects.
Education and Training Coordinator
We are looking for a dedicated and passionate individual to take up the exciting and challenging role of Grants Officer at WA PCYC Head Office.
Exciting opportunity to connect people with Down Syndrome with an Employer in open employment. If you are great building relationships and producing outcomes. Come and join our amazing team!