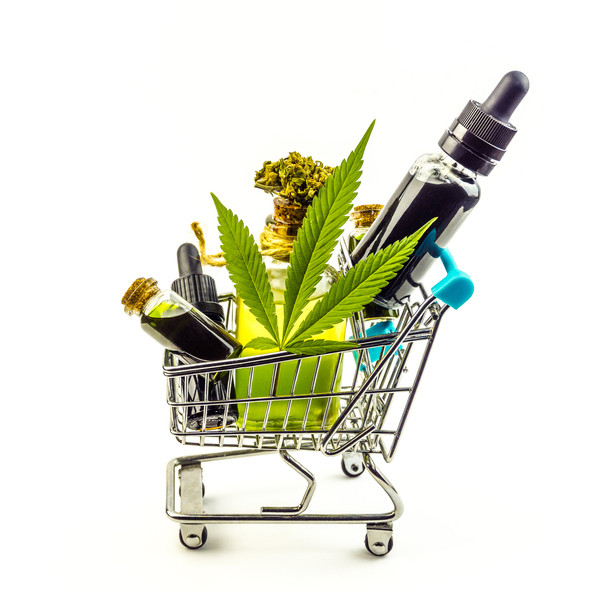 CBD is emerging as a promising pharmaceutical agent to treat pain, inflammation, seizures, and anxiety without the psychoactive effects of THC. Our understanding of the role of CBD in pain management continues to evolve, and evidence from animal studies has shown that CBD exerts its pain-relieving effects through its various interactions and modulation of the endocannabinoid, inflammatory, and nociceptive (pain sensing) systems. The endocannabinoid system consists of cannabinoid receptors that interact with our own naturally occurring cannabinoids. This system is involved in regulating many functions in the body, including metabolism and appetite, mood and anxiety, and pain perception.
Finally, there is anecdotal wisdom, when experiences by patients and health professionals have positive results. While the experience or medication could be beneficial, that doesn't mean it is going to work for everyone. That's because each and every person is unique, and what works perfectly for one patient could have no effect on another patient. This is especially true for pain, where many other factors (our mood and stress level, our environment and other medical conditions, and our previous experiences) can affect the perception of pain. Please be careful, and keep in mind that some of these incredible-sounding testimonials are merely marketing materials meant to lure consumers to buy more products, as the CBD market is expected to hit $20 billion by 2024.
What's the research that CBD works in humans?
Most importantly, CBD can interact with other important medications like blood thinners, heart medications, and immunosuppressants (medications given after organ transplantation), potentially changing the levels of these important medications in the blood and leading to catastrophic results, including death. Also, more information needs to be gathered about its safety in special populations such as the elderly, children, those who are immunocompromised, and pregnant and breastfeeding women.
The bottom line: Don't make CBD your first or only choice for pain relief
If you ask health care providers about the most challenging condition to treat, chronic pain is mentioned frequently. By its nature, chronic pain is a complex and multidimensional experience. Pain perception is affected by our unique biology, our mood, our social environment, and past experiences. If you or a loved one is suffering from chronic pain, you already know the heavy burden.
Potency: 80 milligrams of CBD per 1 milliliter serving
Medterra's broad-spectrum formula is 99% CBD oil and 1% organic MCT oil. The hemp is organically grown in Kentucky where it then goes through a CO2 extraction process to preserve the pure blend of phytonutrients, cannabinoids, and terpenes found in the hemp plant.
The best CBD oils use hemp sources from the U.S. that were grown through organic farming practices. Unlike CBD oil manufactured overseas, the U.S. requires federal testing to ensure the hemp is pure, potent, and safe to use and consume. A product's potency is typically measured by milligrams of CBD per 1 milliliter serving. The oils featured in this article have higher potencies than the ones you might use for stress relief.
Best THC-Free: Medterra CBD Oil
Potency: 10, 25, and 50 milligrams of CBD per 1 milliliter servings
Early evidence suggests that CBD could also be beneficial to patients with fibromyalgia. Data presented in 2020 from retrospective trials and patient surveys in the journal Best Practice & Research: Clinical Anaesthesiology showed alleviation of pain, improved sleep, and an abatement of symptoms in fibromyalgia patients who used cannabis and cannabidiol. However, the authors of the review note that there are only a few randomized trial studies on the topic and "current evidence is still limited."
Best Flavors: Charlotte's Web Maximum Strength CBD Oil
CBD oil can be taken as drops under the tongue or as a capsule, and it can also be applied directly to the skin in topical form. Sublingual drops typically take 30 minutes to start working while it may take up to two hours to feel the effects of capsules, gummies, and topicals. 
Potency: 17, 33, 83, and 167 milligrams of CBD per 1 milliliter servings