Matteo's will be closed for its annual Easter break from Good Friday 25th until Easter Monday 28th March 2016.
Lunch: Thurs, Fri + Sun | Dinner: Wed – Sat
Other times will open for your event
Website & CMS Developed by DCODE
Tasting Menu – $145 or
A la Carte – $75/$100 (2/3 courses)
January/February 2022
We will reopen for dinner on Tuesday 29th March 2016 [with normal trading hours thereafter].
Book at Matteo's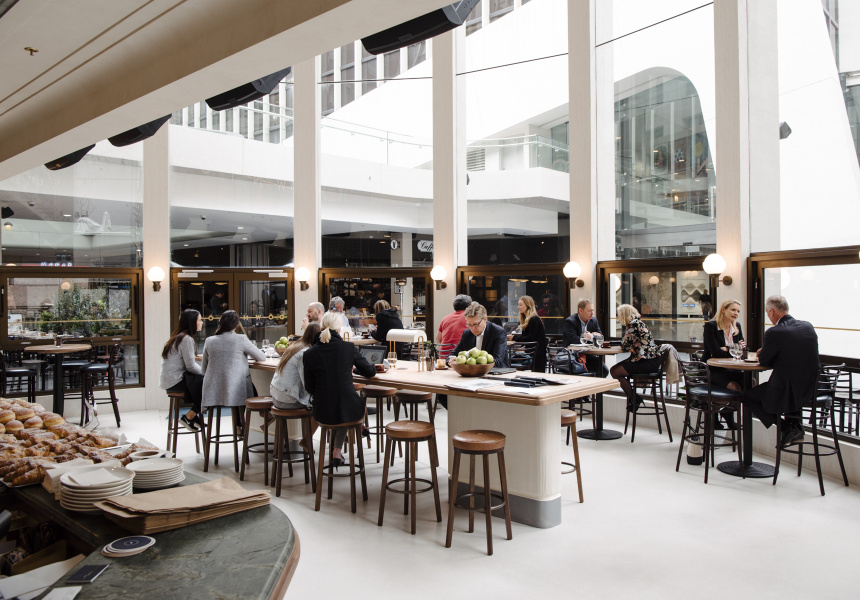 And then there's the marble mozzarella bar. Matteo works with Australian cheese company La Stella Latticini (in Auburn, in Sydney's western suburbs) to deliver fresh batches of buffalo mozzarella each morning.
Whether you're here for lunch or dinner, there's a really broad range of pastas to try. Though the menu changes often, you might try lamb Genovese or a bowl of calamarata topped with cherry tomatoes and calamari. Plus, there's salumi, larger protein-heavy mains, and a range of antipasti and contorni.
The Naples-style pizzas are in the doppio lievitazione style; they're made with dough proved twice so there's no yeast, which makes them light and elastic.
Matteo Downtown – the Double Bay outpost's cosmopolitan city cousin – offers the informality of a cafe but has the polish of a fine diner. This second instalment of the Matteo brand looks to the legacy of the great metropolitan restaurants of Rome and Milan for inspiration.
It feels sunny in the 600-square-metre restaurant despite the grey backdrop of high rises. A mural of 44 playful artworks by Sydney artist Daimon Downey is part of the reason. An open terrace with street-facing tables salutes Rome's great piazzas.
The drinks list is, of course, Italian-focused. Choose from a lengthy selection of fun red or white Italo vinos. For cocktails, it's hard to look past a classic Negroni.