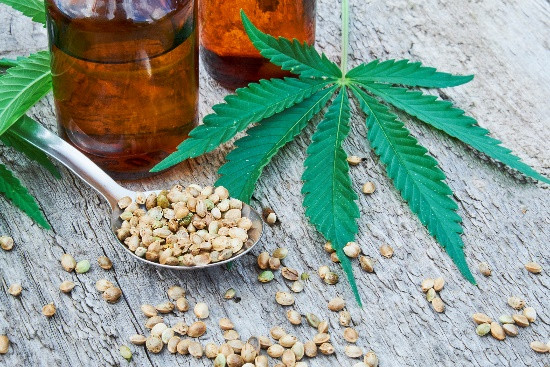 A significant safety concern with CBD is that it is primarily marketed and sold as a supplement, not a medication. Currently, the FDA does not regulate the safety and purity of dietary supplements. So, you cannot be sure that the product you buy has active ingredients at the dose listed on the label. In addition, the product may contain other unknown elements. We also don't know the most effective therapeutic dose of CBD for any particular medical condition.
CBD, or cannabidiol, is the second most prevalent active ingredient in cannabis (marijuana). While CBD is an essential component of medical marijuana, it is derived directly from the hemp plant, a cousin of marijuana, or manufactured in a laboratory. One of hundreds of components in marijuana, CBD does not cause a "high" by itself. According to a report from the World Health Organization, "In humans, CBD exhibits no effects indicative of any abuse or dependence potential…. To date, there is no evidence of public health related problems associated with the use of pure CBD."
Outside of the US, the prescription drug Sativex, which uses CBD as an active ingredient, is approved for muscle spasticity associated with multiple sclerosis and for cancer pain. Within the US, Epidiolex is approved for certain types of epilepsy and tuberous sclerosis.
Is CBD safe?
The Farm Bill removed all hemp-derived products, including CBD, from the Controlled Substances Act, which criminalizes the possession of drugs. In essence, this means that CBD is legal if it comes from hemp, but not if it comes from cannabis (marijuana) – even though it is the exact same molecule. Currently, many people obtain CBD online without a medical marijuana license, which is legal in most states.
Side effects of CBD include nausea, fatigue and irritability. CBD can increase the level of blood thinning and other medicines in your blood by competing for the liver enzymes that break down these drugs. Grapefruit has a similar effect with certain medicines.
Animal studies, and self-reports or research in humans, suggest CBD may also help with:
How is cannabidiol different from marijuana, cannabis and hemp?
CBD is readily obtainable in most parts of the United States, though its exact legal status has been in flux. All 50 states have laws legalizing CBD with varying degrees of restriction. In December 2015, the FDA eased the regulatory requirements to allow researchers to conduct CBD trials. In 2018, the Farm Bill made hemp legal in the United States, making it virtually impossible to keep CBD illegal – that would be like making oranges legal, but keeping orange juice illegal.
People taking high doses of CBD may show abnormalities in liver related blood tests. Many non-prescription drugs, such as acetaminophen (Tylenol), have this same effect. So, you should let your doctor know if you are regularly using CBD.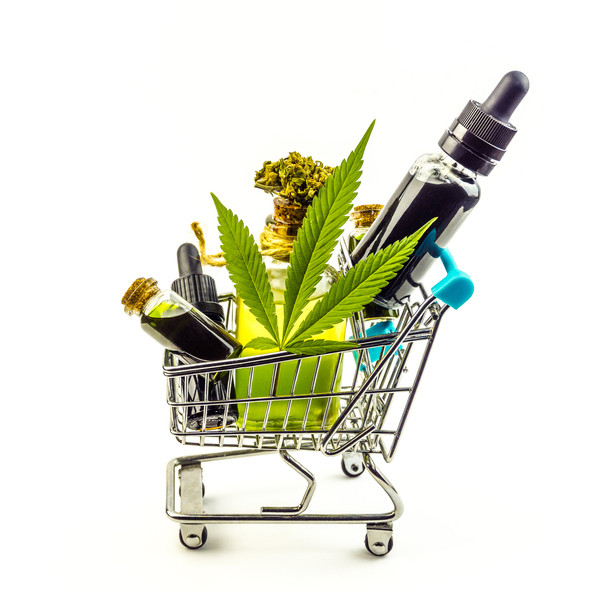 Given the ongoing challenges of chronic pain management coupled with the consequences of the opioid epidemic, pain management practitioners and their patients are searching for effective and safer alternatives to opioids to alleviate pain. With the legalization of marijuana in many states and resulting cultural acceptance of this drug for recreational and medical use, there has been an increased interest in using cannabis for a myriad of medical problems, including pain.
People are looking for novel, nonaddictive ways to treat pain
If you or someone close to you is considering trying CBD, I would recommend Dr. Robert Shmerling's advice about the dos and don'ts in choosing an appropriate product. Until there is high-quality scientific evidence in humans, it is difficult to make a recommendation for the regular use of CBD in chronic pain management.
The bottom line: Don't make CBD your first or only choice for pain relief
If you ask health care providers about the most challenging condition to treat, chronic pain is mentioned frequently. By its nature, chronic pain is a complex and multidimensional experience. Pain perception is affected by our unique biology, our mood, our social environment, and past experiences. If you or a loved one is suffering from chronic pain, you already know the heavy burden.