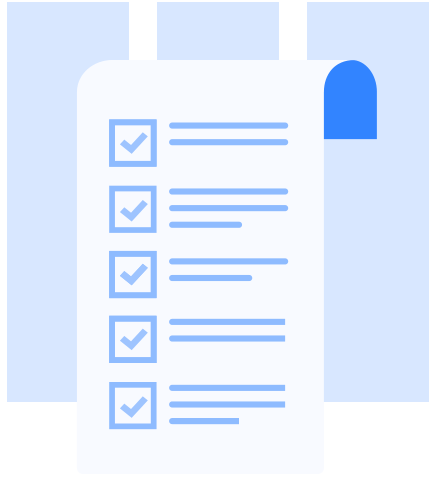 Europe and the United States both have long histories of hemp farming due to the quality of products made from hemp, such as rope and textiles, even before CBD was understood. Today, the US and Europe are home to some of the best hemp farmers in the world, although not all European countries that grow hemp do so for CBD extraction. Other countries throughout the world also grow hemp for various uses that may not permit usage for CBD. Hemp farming was also banned in the US for over 50 years and is still illegal in some states. It is important that your CBD supplier obtains hemp from a reputable farm that produces high-quality crops such as those found in the US and Europe. If your supplier grows their own hemp, investigate to ensure they're following industry best practices.
Misunderstandings about CBD have led to legal problems for various companies in some states, but fortunately the difficult times have passed as CBD is now understood and valued throughout the US. Today, it is legal to sell CBD nationwide as long as it remains within the minimum THC limit of 0.3%, which is a negligible amount that does not affect the brain. If you want to sell CBD online, you can start your business without issues as long as you follow a few simple rules (like getting any required licensing and not making direct medical claims on your website).
Some CBD suppliers offer additional services like dropshipping and private labeling. While the quality of the product should come first, it's also very helpful to know if a supplier can provide these services. If you're planning on dropshipping your CBD products, this option is crucial to your business model. In addition, private labeling allows you to sell fully branded products with your own business name and logo, which helps you become established in the industry and start earning the trust of your customers.
Edibles are all types of food containing CBD, and can include gummies or chews, hard candies, chocolate, cookies, and even beverages. Edibles are popular among customers who like to take their CBD in the form of a tasty treat. Since edibles are food products, they're subject to additional regulations that vary by state. These include food safety regulations as well as packaging requirements like childproof containers.
Extraction Method and CoA
CBD has been shown to have similar effects on animals as it has on humans, so it's popular with people who have pets that suffer from pain or anxiety — even if the customer doesn't use any CBD themselves. Since animals can have much more sensitive systems than humans, CBD oils for pets should be specially formulated to ensure their safety. CBD for pets can also come in flavors like fish and bacon to make it more appealing to cats and dogs.
Choosing a CBD supplier is a very important decision that will affect the quality of your products, the satisfaction of your customers, and the reputation of your brand. Because of the famous health benefits of CBD, "fake" CBD oils are found in stores everywhere. These oils are considered not to be true CBD because they're derived from hemp seeds, which contain very little CBD, rather than from the stalks and leaves of the plant where the most CBD is found. It's crucial for your business that you choose a manufacturer that makes genuine CBD that will have the health effects your customers want — this way, you can immediately differentiate your business from the brands that provide no benefit and only seek to cash in on a trend.
An isolate is a pure substance that has been extracted from its source and refined into a powder. CBD isolate has been processed to remove all the other natural plant substances such as chlorophyll and wax and leave only pure CBD behind. Isolates are colorless and flavorless and can be used in a similar way to tinctures, or can be added as an ingredient to infuse CBD into a variety of foods and beverages. Isolates are popular with customers who like to mix their own CBD products at home.
CBD Edibles
CBD capsules are just like any other gelatin capsule or softgel: a fast, convenient way to administer a dose of its ingredients. Capsules are quicker to use than tinctures and isolates, and are often favored by customers who want to avoid edibles or just want to take CBD in a familiar way. Many people are used to taking multivitamins or medications in capsule form, so capsules are often a natural starting point for customers new to CBD.
There is a lot of confusion around CBD products due to its relationship with marijuana, so let's go over the facts. CBD is short for cannabidiol, a compound found in all cannabis plants. What makes CBD oils different is that they do not contain THC (tetrahydrocannabinol) which is the compound responsible for the "high" associated with marijuana. CBD itself is completely non-psychoactive, meaning it does not affect the brain like THC does. Instead, CBD provides several positive health effects that have been thoroughly documented, although the FDA has not yet evaluated these claims.
Shopify has partnered with integrated third-party payment gateways that currently support the sale of certain hemp and/or hemp-derived CBD products. You can review the application process and apply to any of these providers with the following dedicated links:
Third-party payment providers will have their own policies regarding what products they can support, so you should contact the service you're interested in using to confirm that they're able to support your products.
You can only send notifications related to CBD products and shops by email. SMS messages aren't supported. For information about customer notifications, refer to Set up your customer's notification options at checkout.
Which payment providers can I use to sell CBD products?
If you haven't created a Shopify store yet, then go to www.shopify.com/sell/cbd to sign up for a trial store.
To sell hemp and hemp-derived products that contain CBD, you need to review and submit the Attestation for the Sale of Hemp and Hemp-Derived Products.
I'm already using Shopify Payments, and I want to add hemp or CBD products to my store. Can I do that?
Merchants can sell hemp and/or hemp-derived CBD and other products on the same store if the payment gateway allows for the sale of hemp and/or hemp-derived CBD products.
A full list of third-party providers integrated with Shopify can be found at Ways to accept payments in the United States. However, not all of these payment providers support hemp or CBD product sales.
You'll also want to get a resale license if you plan to purchase your product from wholesalers. Much like business licenses, resale licenses and permits are handled at the state-level, which can be handled differently state-to-state. Discover what your state requirements are to determine if you need a resale license and how to acquire one.
"We were shipping a dozen orders per day, and now we ship hundreds per day. ShipBob has allowed us to scale up and become successful — we have gone from $70,000 in sales in 2018 to over $7 million in sales in 2019. When it comes to delivery, accuracy and timing are the most important to us, and ShipBob helps us execute on that." Andrew Hardy, COO of Nature's Ultra
2. Find a certified supplier
In a saturated market, you must consider your competitors. Think through the following:
In the United States, there aren't any concerns at the moment other than making sure your products contain less than 0.3% THC. CBD is otherwise legal nationally. It is recommended that you stay aware of the state of legalization as laws can always be overturned.
3PL (third-party logistics) solutions
As mentioned earlier, you'll want to go through the proper state channels to figure out what your regulations are so you can abide by them. Your best bet is to take inventory of any regulations, rules, and restrictions, and create company policies around them to make sure you're following them. With the industry continuing to evolve, be sure to stay updated on these regulations.