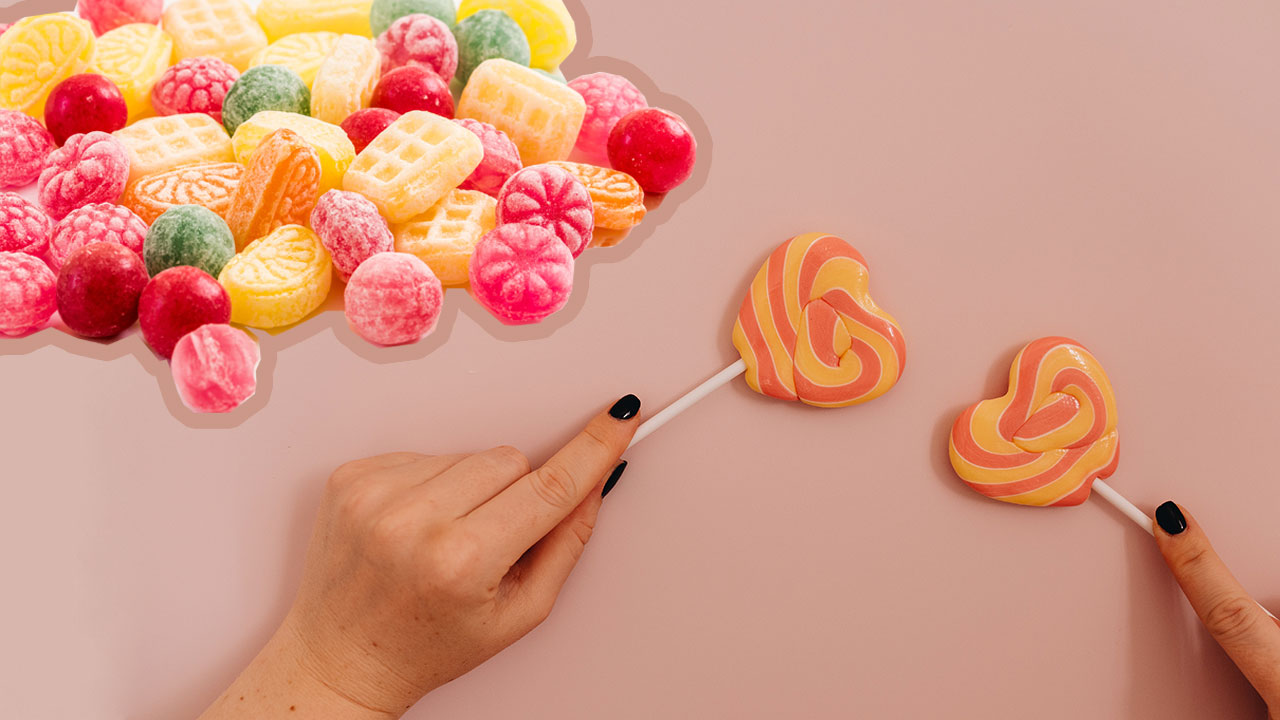 Of course, not everyone finds making homemade CBD sweets and treats quite as rewarding as simply ordering their favorite gummies, candies and lollipops online. It's still very fun to experiment with some CBD candy recipes in your own kitchen even if you don't necessarily have the time to become your own full-time CBD confectioner. Take a look at everything beginners should know about making CBD candies at home before diving into two great recipes for CBD candies!
How to Make CBD Hard Candies?
It's also important to note that you can customize your CBD dosage however you like when adapting these recipes for your own needs! Just keep in mind that you'll need to do the math to divide the amount of CBD you're putting in by the number of candies per batch to figure out how much CBD will be in each hard candy or lollipop. Lastly, the most important tip to remember is to blend your candy mixtures evenly. This is important for ensuring that you get an even amount of CBD in every single candy! Good blending also helps to create even flavoring and texture in every candy!
Recipe #2. Sour Apple CBD Suckers
People often want to know how to make CBD candy and lollipops after tasting CBD-infused confections for the first time! Is this something you can do at home? You can actually make CBD treats at home using some simple ingredients combined with high-quality CBD oil if you're a motivated baker.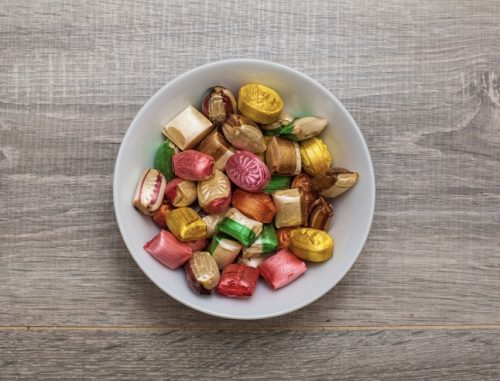 If I want stronger candies, do I just add more tincture? Sorry if that's a stupid question.
It won't hold up if you use too much citric acid. Same for gummies.
For combining use LETHICIN!! AT ANY HEALTH FOOD STORE. IT WILL MAKE YOU VERY HAPPY COMBINES . I USE THE CAPSULES AND CUT THE TIPS OFF A FEW AND BLEND WELL WHILE AT THE LOW COOKING STAGE.
It is important that the tincture is not cold, as the spattering than might happend. Try to warm up the tincture a bit next time and you will be fine.
Nutrition
The first thing you will need to decide on, is if you want to make THC hard candy or CBD hard candy. Simply use a THC tincture If you are looking for THC edibles or a CBD tincture for CBD edibles. You can also use both, it is all up to you!
Use alcohol based tinctures for this method. He has a recipe hyperlinked above.
Why do you say this ? I have used coconut oil extracts and made hard candy. They seem to be a winner according to friends and family. I am a newbie and learning by doing, I find adding food coloring, flavoring an canna oil at temperatures above 300* F to be risky. I have slightly burned a batch, called it "toffee" flavor and moved on. However, I am still looking for the sweet spot. I have had batches harden quickly when I have waited to for temperatures, below 250* F . Eating the errors is the only bright side. It's been a learning process for sure and alcohol based tincture may be a better way to go but not available option for me. I have burned several batches of sugar along the way. The temperature moves quickly once the sugar hits 250. Pay attention is my best advice. I'm still fine tuning and probably need better equipment but, it's just a hobby. We enjoy the low doses and stabality of the final product, shelf life, etc… I just worry about burning off all my oil and cannabis if added at too high a temperature. It's a learning process that has a cost for sure. Any ideas readers .
Jacob Cildavul
I have yet to get the oil to mix thoroughly with the candy mixture, I have tried added it at different stages to where it's not being burned off but the oil doesn't like to mix with the sugar
I used an alcohol based tincture, reading that people are using oil tinctures with no success, I would just stick to the alcohol tincture that the author has linked in his recipe.