Premium, pure, and potent, our Full Spectrum CBD oils are as effective as they are clean. Made using a CO2 extraction process, each batch is thoroughly tested so you know what's in every drop.
Long story short, CBD can be a great supplement for overall health and wellness. It supports a healthy immune system and brain function, and it promotes a healthy mood. It can even improve the appearance of your skin. In short, CBD supports what makes you, you.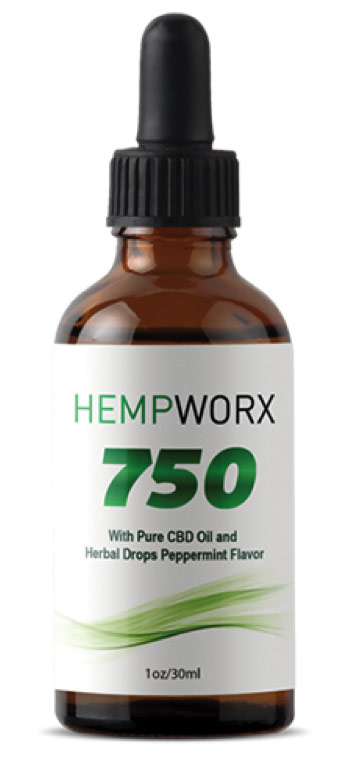 HempWorx has both Full Spectrum Hemp Oils available that contain trace amounts of THC to help our customers achieve the "Entourage Effect". Additionally, you can purchase a "THC FREE" version of the oils if you are subject to regular drug screening.
HempWork oil is produced on Kentucky farms using Organic methods and is free of GMOs, synthetics, fillers, and other harmful ingredients.
Every single batch produced undergoes third party testing to ensure that the safety, quality, and potency of the products upholds to company standards. Testing includes:
What HempWorx CBD Oils Help:
HempWorx CBD oil is the most concentrated, purest CBD oil. It's used sublingugal (under the tongue), to get maximum consumption rate! HempWorx has an extremely high absorption rate, because the CBD is absorbed into the blood stream immediately.
(Children, babies, dogs/cats, adults with minor issues and/or muscle aches, etc.) Most people do great with the 500 and will never need the 750.
HempWorx 500mg CBD Oil are great for most people.
HempWorx Dog Treats are Beef Flavored, and our 250mg Pet Oil is Bacon Flavored.
HempWorx Dog Treats are soy free, corn free, and grain free.