"Cannabinoids—due to their anticonvulsive, analgesic, antiemetic, and anti-inflammatory effects —present a promising class of compounds for both acute [short-term, severe] and prophylactic [preventative] treatment of migraine pain," explained lead study author Pinja Leimuranta, of the University of Eastern Finland. Although the researchers say that we are not completely there yet, they add that CBD oil can "absolutely help relieve some symptoms related to migraines."  
Due to the pervasiveness and debilitating effects of migraine headaches, there's been a lot of clinical research aimed at trying to find an effective treatment to minimize the frequency of migraines and alleviate the pain.
While few clinical research studies have examined the use of CBD to treat migraines, a 2016 study, published in Pharmacotherapy, found that the frequency of migraines was reduced from nearly 10 per month to only approximately four per month in a group of medical marijuana users.   Research presented in 2017 at the Congress of the European Academy of Neurology showed that cannabinoids might help prevent migraines as well as easing the pain of migraine headache.
Research
The type of cannabis that CBD is composed of is well tolerated and safe in humans. In one study, when cannabis with THC was given to study subjects, they experienced an increased heart rate, anxiety, and psychotic symptoms. However, participants who took CBD oil—lacking THC—did not experience side effects (including psychotic symptoms).  
Anyone considering the use of CBD oil for migraines should consult with their healthcare provider before taking it. It's important to note that not all sources of the product are reputable.
Properties of CBD Oil That Relieve Migraine
Previous research studies have shown that CBD oil, unlike THC, does not cause a euphoric high or psychotropic effects, and is typically less controversial and safer for medicinal use. CBD oil has been shown, in a limited number of studies, to be effective in the treatment of many disorders, including diabetes, arthritis, multiple sclerosis, and migraines.  
CBD oil has gotten a lot of attention for its powerful pain-relieving properties, particularly since cannabis use is becoming legal in many states (33 as of October 2019, according to the National Conference of State Legislatures, but details vary). In June 2018, the FDA approved CBD for the first time for a new seizure medication called Epidiolex (cannabidiol) [CBD] oral solution.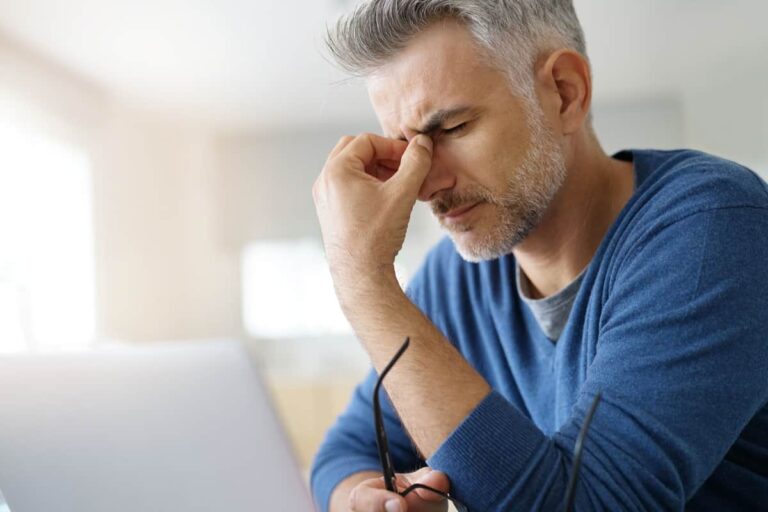 This means that taking our CBD products comes with no risk and may bring you some benefits. Because it causes no harm I would argue it is worth a try.
Secondly you may be experiencing a herxheimer reaction. This occurs because the CBD may well be killing off toxic (for want of a better word) cells, this cell death can give headaches as the body processes all this toxicity. This normally lasts from one to three days but we are all different so listen to your body. This reaction can also make you feel a little floaty or tired.
Is CBD Oil Good For Headaches And Migraines?
Taken on its own it has various interesting qualities but it is when CBD is taken with all the other compounds in cannabis that it truly becomes a star player. There is a synergy at work in nature that medical herbalists recognise and utilise with all their tinctures.
Please also remember to be patient! Whilst some people might see rapid changes, I have seen others only see a difference after two or three months, who are then bowled over by the improvements. I have also seen people think it is doing nothing, so they stop taking it and then they notice problems returning that they had not realised had gone away.
Can CBD Oil Cause Headaches?
However, because we know it is safe at least we can take the step of trying it knowing that we have everything to gain and nothing to lose.