Inflammation, besides its negative aspects, is vital for the immune system to inhibit infections. Inflammation is the immune response required to stop the diseases from spreading by isolating the damaged and infected cells. Therefore, inflammation is needed to fight certain diseases in the body and preventing it can weaken the immune system. However, CBD can also be used to maintain a balance between the functions of the immune system.
Cannabis and its derivatives are known to be immune modulating meaning that it can regulate over and under reacting immune systems back into balance.
Typical medications that are prescribed to treat autoimmune conditions are immunosuppressive and synthetically created. These medicines shut down the overactive immune system which leaves the individual using the medicine more susceptible to infections, colds, flus and other illnesses. There is evidence that suggests that CBD can manage autoimmune conditions by supressing specific parts of the immune system. However, there is also compelling evidence that CBD can have the opposite effect. CBD oil can bolster a weakened immune system so that it can adequately defend the body and prevent infection.
CBD and neuroinflammatory conditions
Many of the studies that have been undertaken concerning CBD are too limited to ascertain whether CBD is definitively an effective treatment except in cases like Epidiolex which has been approved by NICE and is available on prescription.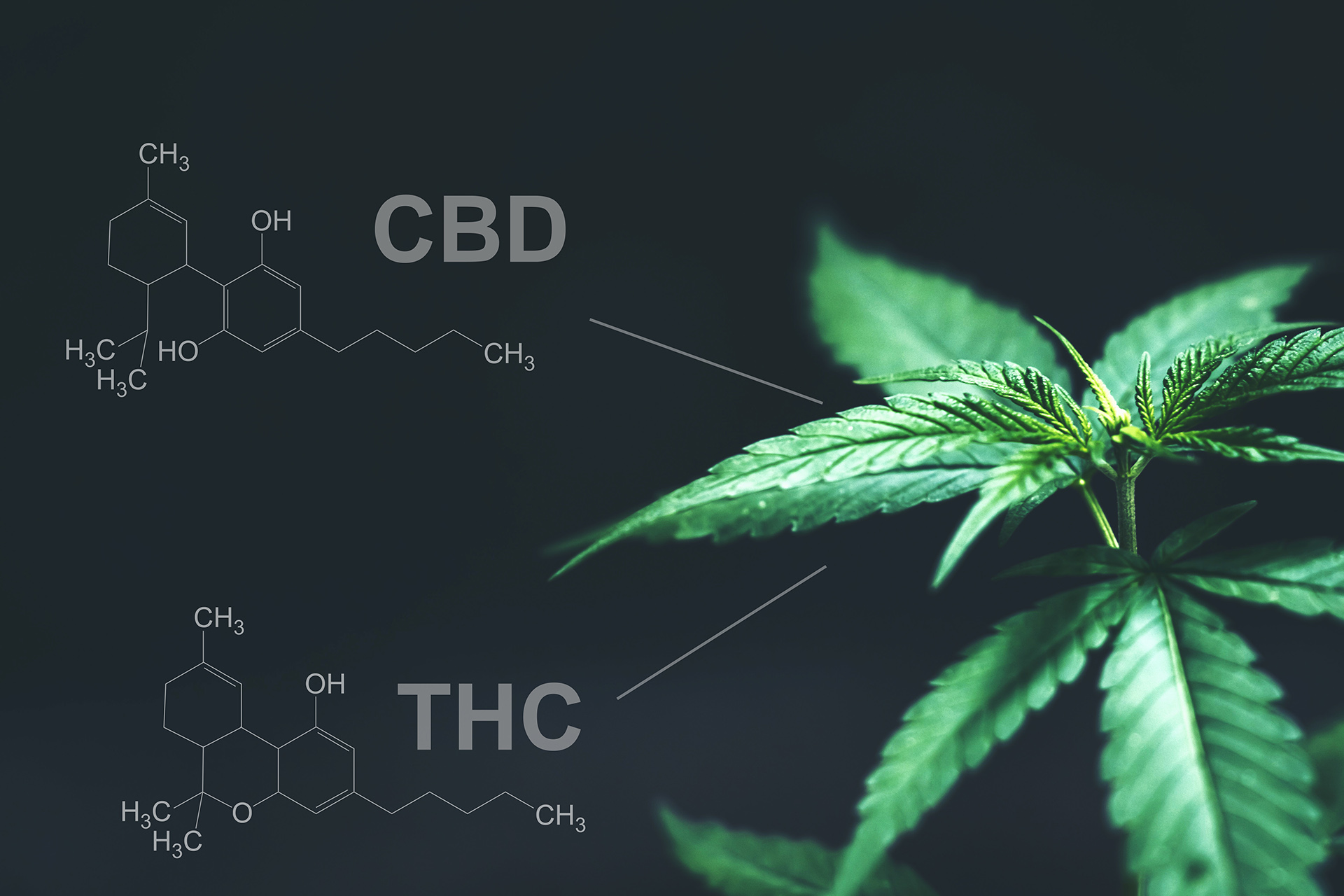 THC and CBD affect both CB1 and CB2 receptors. These receptors are important because they are our prime neurotransmitters. CB1 receptors regulate pain, coordination, and brain function such as mood, appetite, and thoughts, while CB2 receptors influence immune response such as inflammation.
Our central nervous system, i.e. the endocannabinoid system, maintains the body's daily function and wellness. The endocannabinoid system achieves homeostasis through endocannabinoid production and endocannabinoid receptors CB1 and CB2. The endocannabinoids and receptors communicate through a process called binding and work together to control our immune system. Sometimes, in the case of autoimmune disorders, the endocannabinoids our body produces fail to function properly. When this happens, our body will accept cannabinoids (from marijuana) in place of the failed endocannabinoids.
04 Nov THC and CBD- Detriment to the Immune System?
As we discussed in our last article, marijuana effects healthy and compromised immune systems differently. While healthy folks using marijuana experience a suppressed immunity, those with autoimmune diseases can receive benefits from marijuana intervention. Today, we will look closely at how the individual compounds, THC and CBD, affect the immune system and what you can expect from different strains.
THC is notably active in response to immune function. THC actively binds to CB1 and CB2 receptors. THC plays a major role as a psychoactive chemical when binding to CB1 receptors that control the mind's function. CB1 receptors tell the body whether it is experiencing pain which can be negated by THC. The main impact upon the immune system is through the binding process in CB2 receptors. In a patient study performed in 1994, researchers confirmed THC activated immunosuppressing proteins after binding to CB2 receptors and influencing T-cells. This is great news for people battling autoimmune disorders, such as rheumatoid arthritis and Crohn's disease, because it will help with inflammation of the body. In 2011, the University of Louisiana conducted a study on the effects of THC on monkeys with the simian immunodeficiency virus (SIV). The results were astonishing. 28 days before the monkeys contracted SIV, they were given doses of THC. This reduced the viral load and extended the life of the primate. In 2014, the same team gave the monkeys THC 17 months before the SIV infection stage. This not only increased T cell numbers, as well as decrease the viral load, but protected the apes against viral intestinal damage SIV patients usually suffer. Through theses tests, researchers are realizing the potential of THC as an immunostimulant.
CBD's Impact
CBD, cannabidiol, interacts with both receptors indirectly. CBD wills the body to create more endocannabinoids instead of replacing them. CBD can suppress and boost immune system activity. How so? CBD's effect on you is completely dependent on your body's function. Past studies show that CBD encourages white blood cell production in immunodeficient patients, helping boost the immune response in persons with HIV. Other trials have shown CBD to suppress immune response, such as inflammation, in patients with autoimmune disorder such as rheumatoid arthritis. Think of CBD in terms of a modulator, rather than a boosting or suppressing agent.