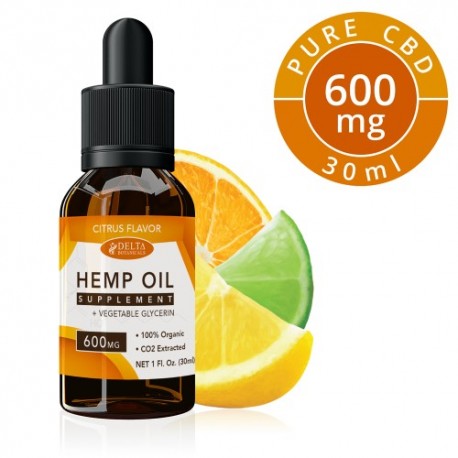 With 600mg of pure CBD provides a higher dosage and produces more noticeable results of the intended use of relaxing, calming, soothing after a long tiresome day along with many other attributes! Several studies have concluded that CBD produces anti-anxiety and anti-inflammatory effects when ingested slowly.
E-mail address of your friend * :
Name of your friend * :
Send to a friend
Reduced price! View larger
Delta Botanicals Hemp Oil 600mg Citrus Fruit
Warning: Last items in stock!
More info
Tweet Share Google+ Pinterest
By buying this product you can collect up to 4 loyalty points. Your cart will total 4 loyalty points that can be converted into a voucher of $4.00 .
x.png?v=1621537980″ />
Subscribe to our email newsletter for store updates, future event information, coupons, and much more!
x.png?v=1621012029″ />
FROM THE BLOG
What is Delta-8-THC?