Isodiol International has been developing pharmaceutical and health and wellness products for a long time, and today the company is supporting the pharmaceutical sector at large with its recently approved CBD products as an active pharmaceutical ingredient. The company is currently focused on the health benefits that hemp delivers and is actively marketing hemp-based consumer products and solutions. The company distributes its wide-ranging product portfolio through various channels domestically and internationally.
CBD American Shaman is a producer of high-quality hemp oil that contains high amounts of CBD. The company has emerged as one of the largest companies in the CBD oil market owing to its dedication to move CBD out of the typical vape stores and smoke shops and to use CBD for bringing wellness to the world. American Shaman's CBD oils are made from natural and organic industrial hemp that contains no GMOs, heavy metals, or insecticides and are 100% gluten-free. Its products include hemp oil for pain relief, CBD and terpene rich hemp oil tinctures, skin care products, and canine and feline hemp oil, and they contain high amounts of cannabidiol and natural pure CO2 extracts.
Isodiol International
Elixinol is best known for manufacturing and producing high-quality natural and organic hemp products. The Elixinol Group's portfolio includes three main segments: Elixinol Australia, focused on medicinal cannabis; Hemp Foods Australia, selling food products; and Elixinol USA, which markets dietary supplements. Elixinol USA is the group's largest business, producing and distributing CBD nutraceuticals to the US market and to other countries including Brazil, Japan, Puerto Rico, and the UK. Elixinol is the first firm to launch a CBD product in Japan. Today, the company follows a disciplined approach to drive growth, backed by investment in production capabilities in Colorado.
Bluebird Botanicals, also known as Gaia Botanicals, is an award-winning CBD oil company and a leading manufacturer of hemp CBD consumer products. Although the majority of its sales occur online, its products are also sold at its physical retail stores and other third-party retailers. For years, the company has been producing private label CBD products for other companies across the globe and also selling its pure extracts to businesses. Bluebird Botanicals currently has distributors in Japan, South America, and Europe, and the company is working to enter other regions too. Its products include oil extracts, vape items, CBD capsules, and pet products.
CBD American Shaman
Download related report sample for FREE: Global Medical Marijuana Market 2020-2024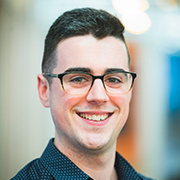 Medterra
Charlotte's Web has effectively risen to the top of the ranks by leveraging robust marketing strategies deeply rooted in brand values their customers care about like trust and high-quality products. By understanding who they are as a brand, resonating with the right consumers, and investing in large marketing campaigns, they continue to lead the pack. Charlotte's Web has also expanded its brand portfolio with CBDMedic, CBDClinic, and HarmonyHemp to reach a wider range of consumers.
‍
As of February 2020, over 4,000 retail outlets carry cbdMD. Their mass adoption across various channels, along with strategic marketing and PR efforts, have no doubt helped in their online sales. cbdMD was the first CBD company allowed to advertise in Times Square in Dec 2018. The company is the official founder of National CBD Day (August 8) and National Hemp Day (February 4).
CBDistillery has created a robust online model with athletic sponsorships and influencer marketing, alongside accessible pricing. They have gained a s trong presence online and in independent pharmacies. They are particularly effective in addressing smaller, overlooked markets with tailored local advertising.
Balanced Health Botanicals (CBDistillery)
Their simple branding and heavy focus on search optimization has made Medterra a strong player in the online CBD space. They have been able to get in front of new entrants to the market, especially with low-price topicals.
By leveraging a wide and growing distribution network through their franchise, wholesale and affiliate programs, they have been able to quickly climb the CBD company rankings. CBD American Shaman, a vertically-integrated operation, has a broad product line with over 70 SKUs from tinctures to edibles for both humans and pets. Specialty CBD Retailers have seen increased growth as more consumers enter the market and want high-quality product education during their in-store experience.
The industry is now being strongly influenced by the following primary groups of competitors:
CBD American Shaman
Medterra is a completely CBD-focused, THC-free brand with broad mainstream consumer appeal. Their focus on ensuring quality and consistency from seed to sale has led to rapid consumer interest. Additionally, they have leaned further into the medical positioning of CBD with their Medterra Clinical brand aimed at capturing more consumers at independent pharmacies and medical practices.
Green Roads has leveraged product diversity and quality to differentiate themselves in the market. By offering more unique, high-dose products, they can be seen as an innovator and those products better resonate with a variety of consumers. Similarly to Charlotte's Web, they have leveraged value-based marketing to fuel robust social strategies targeting their core consumers.
Here's what we liked and disliked about Bluebird Botanicals
Why are terpenes so important? Scientists believe that terpenes may contribute to the entourage effect , which is a theorized form of Cannabis sativa synergy that may occur when cannabinoids and terpenes are used together.
Pros
Let's start with a brief overview of the brands we chose. We'll provide details on why we chose these brands as we proceed:
This distillate does not contain waxes, chlorophyll, or unnecessary lipids. It has a mild taste that is made even more pleasant by its high terpene content.
Cons
cbdMD is known for its prominent partnerships with athletes and other celebrities. This brand's products are so-so in terms of quality, but they're offered for reasonable prices. cbdMD also offers the highest potency of CBD in a bottle with 7,500mg of CBD in a 30mL bottle.