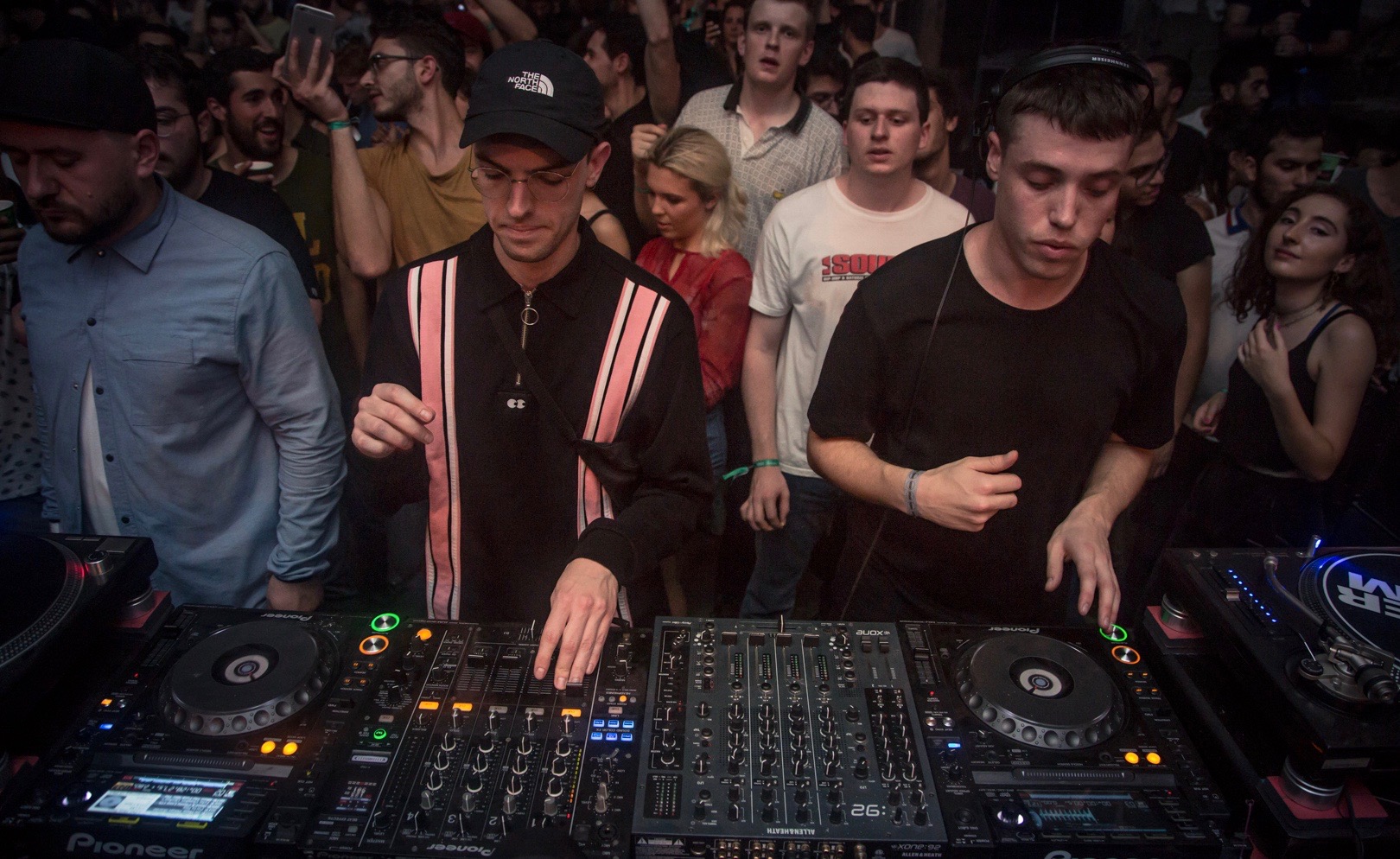 Beans: I wouldn't say the music itself is dusty. The term dusty comes from our crew back home, The Dusty Bunch, whom the label is kind of an ode to. At the moment the A&R process has been pretty tight knit, just focusing on friends and other producers from New Zealand. The first 5 releases have been from just us and Jon Sable who we run the label with.
While New Zealand is well known for its invincible rugby team, we have some news for you, their house music is pretty formidable too. 2015 was the year when the two Kiwi brothers Ben and Louis Helliker-Hales had their international breakthrough after a few rigid releases like Midnight In Peckham on the English record label Peckham Rhythm International.
What's the criteria for signing a track to your label "In Dust We Trust"? Would you sign a track that isn't dusty?
How did you get into music production? Do you have any musical background?
Beans: I first got into music production by downloading an old version of Fruity Loops when I was 15 or 16. It was just a bit of fun at the time really – I was kind of treating it as if it was a video game or something. From a young age, I've always enjoyed the percussive elements of music, which comes across in our music today. I played the drums for many years and played in several jazz bands in high school.
Beans: Usually I would have an idea to begin the process but lately as I've been buying more equipment, I've been spending more time learning how to use it. There is a lot of fiddling around at the moment and being patient until the right sounds come.
Louis: Being in Lebanon and Egypt in the space of a fortnight is very exciting for us – we've never really spent any time in this region. I'm really looking forward to the festival, there are a lot of artists I really want to catch and I'm intrigued about the location (the festival is apparently located right on the Red Sea). It should be a great experience!
How do you think moving to Peckham has pushed your career forward?
$10 ADV // 9 PM // 21+
We are excited to present a Thursday night musical excursion with Auckland's own Chaos in the CBD. These two young men have been making waves with their impeccably produced and classic sounding house style and have become somewhat of a staple in the record bags of DJs the world over.
Kremwerk
1809 Minor Ave Seattle
R-PAL (AKA Rachel Palangio Kramer) on warm up duties.
Discounted presale tickets available via Resident Advisor:
Grounded is a safe loving space for people from all walks of life to connect, participate, and express themselves as part of the Seattle creative community. event organizers strive to cultivate and maintain this standard of mutually respectful behavior, so please be mindful of staff, security, bartenders, artists, and other attendees at all times. those who exhibit racist, sexist, homophobic, trans-phobic, ableist, ageist, and/or physically/sexually/verbally aggressive behavior will potentially be bounced for the night, barred from future events, and/or have legal charges filed against them. if you find yourself the target of any of these aggressive behaviors please alert event staff/security immediately and they will assist you with whatever you need.