Those who cultivate hemp with more than .3% THC, or violate other provisions of the law three times within five years, will be banned from growing or processing hemp for five years. Intentional violation of the regulations may result in the grower being turned over to local law enforcement.
In addition to federal regulation of CBD, the Farm Bill also gave states the option to regulate and prohibit the cultivation and commerce of CBD. States may also regulate CBD in food, beverages, dietary supplements, and cosmetic products independently, even before the FDA finalizes its policies. West Virginia is one such state, permitting the sale of CBD in foods, personal care items, and cosmetics.
In 2018, the West Virginia Legislature legalized the cultivation of hemp for industrial purposes with the West Virginia Industrial Hemp Development Act. After the 2018 U.S. Farm Bill was passed into law, West Virginia updated its legislature surrounding the cultivation, processing, and sale of hemp-derived products, such as CBD. House Bill 2694 was passed in April 2019 to clarify rules on hemp licensing requirements, and the handling and transportation of industrial hemp.
Licensing requirements for CBD
All types of cannabis, including hemp strains that don't produce enough THC to cause intoxication, were considered illegal under the Federal Controlled Substances Act of 1970. The law categorized all cannabis as Schedule I, which defined the plant as a highly addictive substance with a high potential for abuse and no accepted medical use.
The Hemp Farming Act of 2018 re-classified hemp as an agricultural commodity, and made its cultivation federally legal. Further, the act removed some forms of cannabis from Schedule I status by creating a legal distinction between hemp and marijuana. Hemp is cannabis with less than .3% THC, and marijuana refers to cannabis with more than .3% THC. This distinction in federal law effectively legalized CBD that is derived from cannabis with less than .3% THC, as long as it's been cultivated according to federal and state regulations.
Why is CBD sometimes illegal?
Following Senate Bill 386, which passed in April of 2017, CBD products sourced from cannabis became available by prescription to those with qualifying medical conditions with a physician's recommendation.
West Virginia has developed licensing procedures for hemp growers, processors, and sellers. CBD products derived from hemp can be found in retail shops and can be purchased without a license. CBD products derived from cannabis can only be purchased from licensed dispensaries by patients with written medical certification.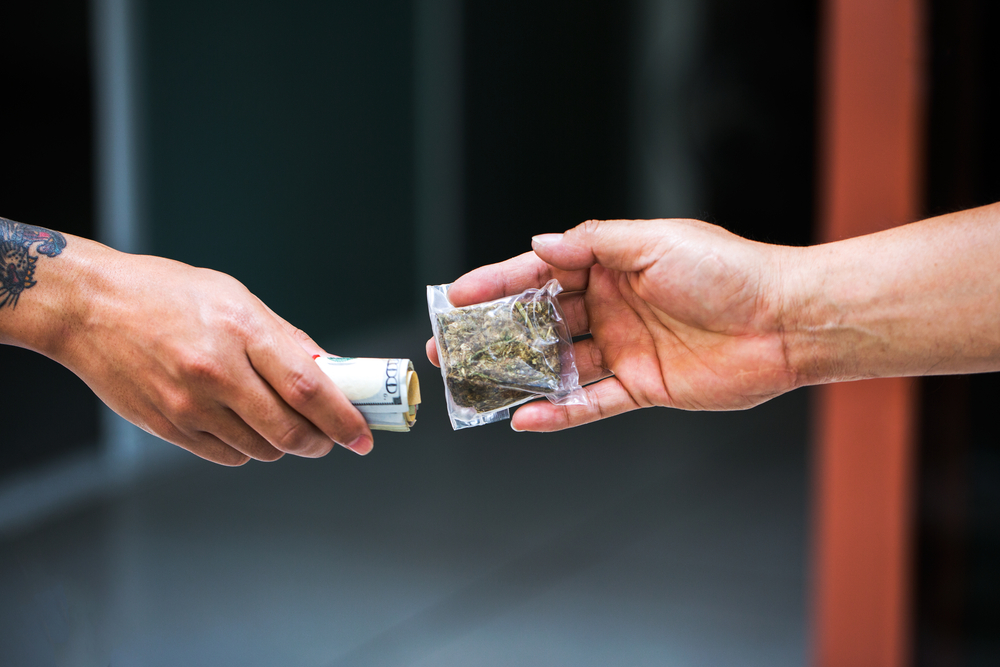 If you don't see your city here, don't be afraid to take a look online. Many great retailers can get CBD out to you in a few business days.
If you're unable to get a West Virginia medical marijuana card, you can still legally purchase industrial hemp CBD locally and online.
You'll also save yourself a lot of money by making your purchase online. When you cut out the middleman, the supplier can pass on the savings directly to the customer. Online, you'll be able to find bulk purchase options or discount deals that local stores can't offer.
If caught with 15 grams or less of weed, you can face 90 days to 6 months in jail and a fine of $1000. The fines and penalties double for your second and subsequent offenses.
Huntington
If you keep this guide in mind when placing an order for CBD, you should be able to avoid many of the fake and low-quality products available online and in-store.
Third-party labs can detect any unwanted or potentially harmful chemicals contained in CBD. They can also make sure that the CBD inside the product is equal to the amount the company is advertising. Any trustworthy company will have lab reports available on its website.
Under the 2014 Farm Bill, the Federal Government allowed farmers to produce industrial hemp for research and commercial purposes. Under the new Farm Bill, passed at the end of 2018, industrial hemp became an agricultural commodity.
Morgantown
CBD can be made using flowering marijuana and industrial hemp plants. The key difference — when it comes to CBD and the law — is the amount of THC found in each plant.
Full-spectrum CBD products are those that are made using the entire hemp plant. CBD isolates are made using only parts of the plant and don't contain other valuable cannabinoids. Read more about the benefits of cannabinoids here.