"Besides, one milligram typically gets stuck to the bottles," adds Azadian.
Furthermore, a daily dose of at least 10-25mg is recommended to be beneficial to the human body's endocannabinoid system, for non-medical reasons. At that rate, a person would have to drink five to thirteen bottles of Love Hemp water per day, provided it is stored in the dark, such as in a wine cellar, before purchase, then consumed all in one shot.
Green Rush Daily published an article last year stating, "The World Health Organization (WHO) has done extensive research regarding CBD water. Unsurprisingly, their findings have shown that the water can provide a variety of health benefits."
"That is a terrifically sloppy way of insinuating they have super bioavailability; and, at such a high implied rate as to be nearly impossible. At worst, it showcases a terrific lack of knowledge and is simply not responsible," debunks Bunka.
Additionally, when the body needs the benefits of CBD right away, the efficacy of a .2mg serving is non-existent. GW Pharmaceuticals doses at five to ten milligrams per kilogram of body weight. That means a person who weighs 120 lbs (54.431kg) would theoretically need approximately between 272 and 554 milligrams of CBD per day, for the dose to be efficacious, as opposed to two.
That aside, Love Hemp water, for example, is another company in a string of bandwagon jumpers that hopes to rope in unwitting consumers and cash in on the CBD craze. T here are only two milligrams of natural hemp extract in Love Hemp water, which is virtually useless. To provide a visual, two milligrams of powder would fit on the end of a toothpick or a toothbrush bristle.
Take CBD water companies' beneficial claims with a grain of salt, because that is about how much CBD their bottles contain.
In fact, according to the spokesperson for the WHO, they have never heard of this mythical research. "The team has no idea where this journalist got his information. Perhaps ask him to send the report he mentions?" the spokesperson said via email from Geneva.
While the head of the WHO recommended on January 24, not to include CBD in the 1961 Single Convention on Narcotic Drugs, the world body is certainly not endorsing CBD water.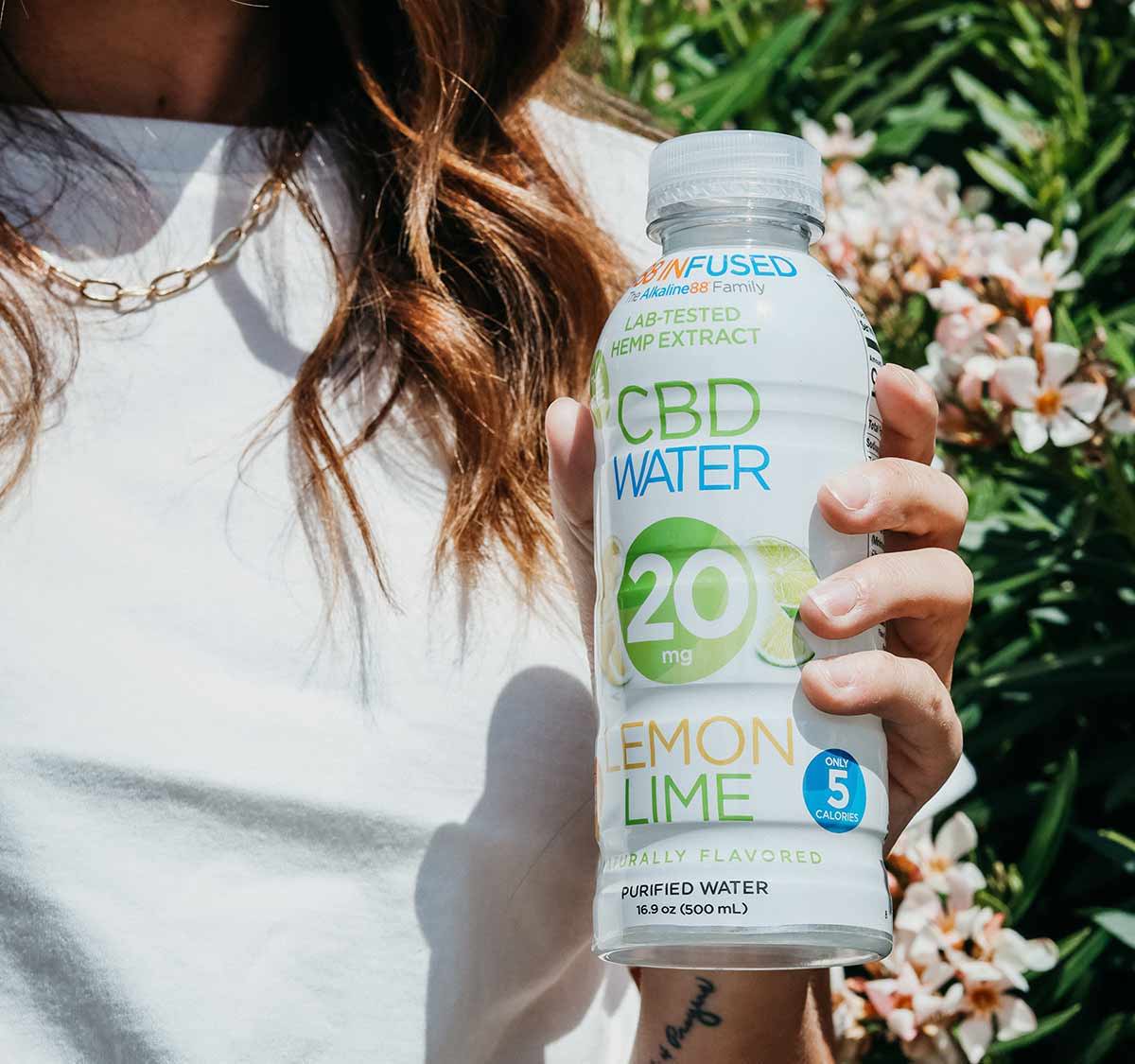 The A88Infused™ CBD Water goes through the same reverse osmosis purification process as our A88Infused™ Flavored Waters. It is then infused with premium CBD extract and zesty lemon-lime flavor for a fresh taste in every sip. Our unique formula ensures no earthy aftertaste—so drink up!
Key Ingredients
A88Infused™ CBD Water contains 20 mg of premium CBD. We would recommend starting with one bottle and working up to your preferred amount.
How Much CBD Water Should I Drink?
Early within the development process of Centuria Foods water-soluble CBD they received feedback that the effects of their CBD were felt within 10 minutes! The feedback they received catapulted their process and was the inspiration behind the name C10™ (representing Centuria and 10 minutes).