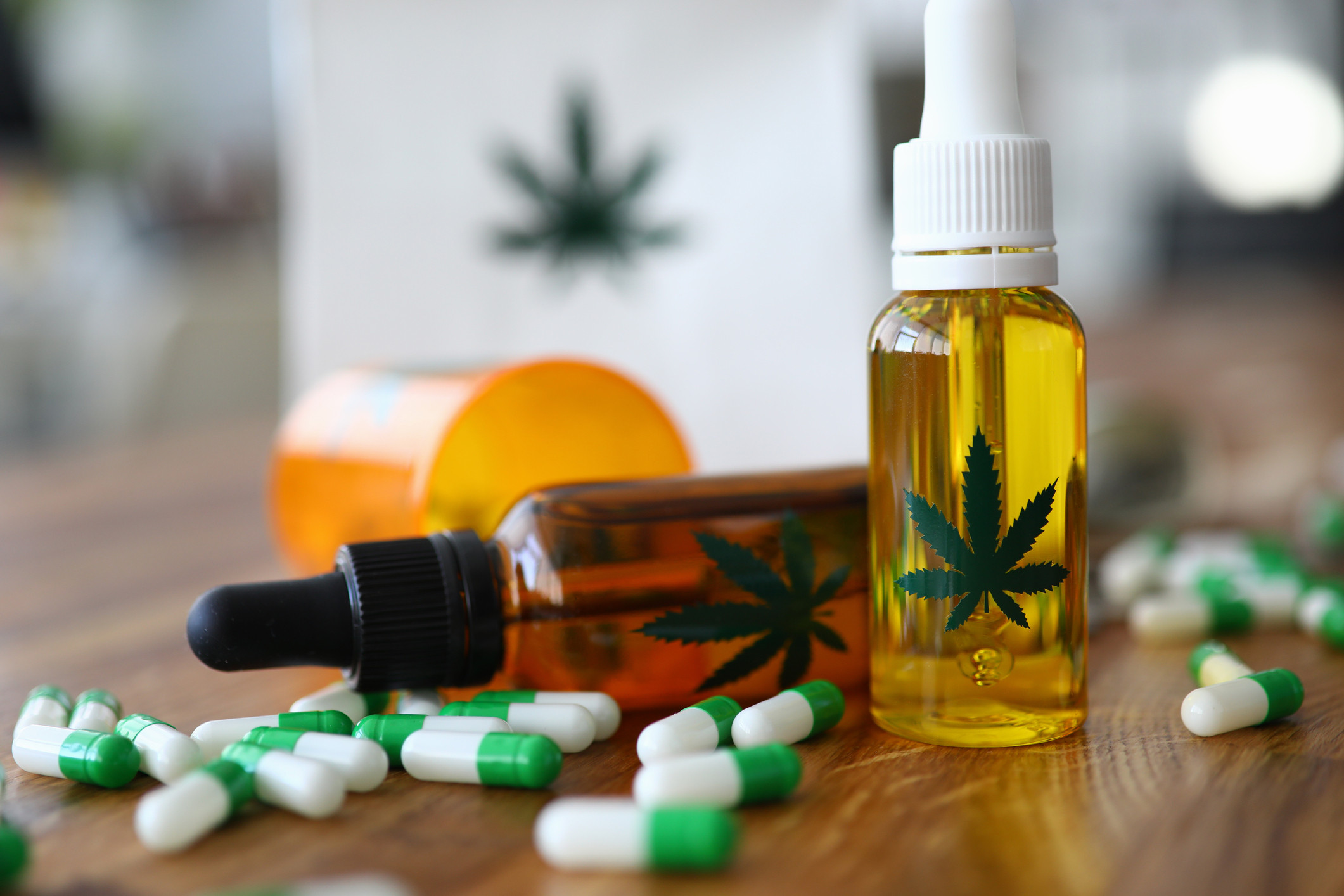 Products containing cannabidiol (CBD) seem to be all the rage these days, promising relief from a wide range of maladies, from insomnia and hot flashes to chronic pain and seizures. Some of these claims have merit to them, while some of them are just hype. But it won't hurt to try, right? Well, not so fast. CBD is a biologically active compound, and as such, it may also have unintended consequences. These include known side effects of CBD, but also unintended interactions with supplements, herbal products, and over-the-counter (OTC) and prescription medications.
Doubling up on side effects
Researchers from Penn State College of Medicine evaluated existing information on five prescription CBD and delta-9-tetrahydrocannabinol (THC) cannabinoid medications: antinausea medications used during cancer treatment (Marinol, Syndros, Cesamet); a medication used primarily for muscle spasms in multiple sclerosis (Sativex, which is not currently available in the US, but available in other countries); and an antiseizure medication (Epidiolex). Overall, the researchers identified 139 medications that may be affected by cannabinoids. This list was further narrowed to 57 medications, for which altered concentration can be dangerous. The list contains a variety of drugs from heart medications to antibiotics, although not all the drugs on the list may be affected by CBD-only products (some are only affected by THC). Potentially serious drug interactions with CBD included
CBD can alter the effects of other drugs
The researchers further warned that while the list may be used as a starting point to identify potential drug interactions with marijuana or CBD oil, plant-derived cannabinoid products may deliver highly variable cannabinoid concentrations (unlike the FDA-regulated prescription cannabinoid medications previously mentioned), and may contain many other compounds that can increase the risk of unintended drug interactions.
Secondly, CBD oils tend to come in three different varieties: full-spectrum, broad-spectrum, and isolate. Full-spectrum CBD contains a host of other cannabinoids and terpenes in addition to CBD, including traces of THC. Many people believe that it is the most effective option as these compounds work synergistically, a phenomenon called the entourage effect.
Furthermore, people taking large amounts of curcumin have reported:
Therefore, it is always best to start with a minimal turmeric CBD oil dose and build it up gradually over time. This can reduce the risk of side effects and also save money as it stops consumers from taking more than necessary to get results.
How Do You Use Turmeric CBD Oil?
To learn more, check out our complete CBD dosage guide.
Turmeric contains over 100 different compounds. However, one that truly stands out is a chemical called curcumin. Research has shown that curcumin has numerous positive effects on human health, including anti-inflammatory and antioxidant properties.
To better understand what turmeric CBD oil is and why people use it, let's look at each ingredient in detail.
Turmeric CBD Oil Side Effects
Explaining the difference in s…
It is native to the Indian subcontinent, where it is a popular ingredient in curries and traditional Ayurvedic medicine. The plant also features heavily in the healing traditions of many other Asian countries.