What CBD sunscreen could do is add an extra layer of protection. Let's take a closer look at the science behind CBD sunscreen, as well as some of the top brands worth trying.
What is CBD Sunscreen?
Understanding your skincare ne…
Studies on CBD and Skincare
On the other hand, full-spectrum CBD contains all of the cannabinoids that naturally occur within the hemp plant. While the topic is still up for debate, some experts believe full-spectrum CBD is more effective than CBD isolate, due to a phenomenon known as the entourage effect.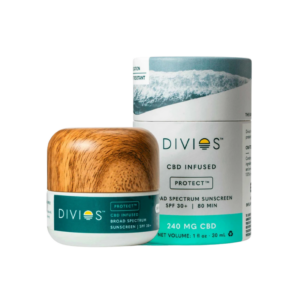 3 / 5
Both CBD sunscreen and regular sunscreen contain many of the same ingredients, with one key difference: CBD. So what does this difference mean?
2. Divios All-Natural CBD Sunscreen
Look for a CBD sunscreen made with full-spectrum CBD oil to get the maximum benefits from the product.
What Is CBD Sunscreen?
CBD sunscreen is a simple combination of a regular SPF sunscreen with added CBD.