Last year, the National Academies of Sciences, Engineering and Medicine released a nearly 500-page report on the health effects of cannabis and cannabinoids. A committee of 16 experts from a variety of scientific and medical fields analyzed the available evidence — more than 10,000 scientific abstracts in all. Because so few studies examine the effects of CBD on its own, the panel did not issue any findings about CBD specifically, but it did reach some conclusions about cannabis and cannabinoids more generally. The researchers determined that there is "conclusive or substantial evidence" supporting the use of cannabis or cannabinoids for chronic pain in adults, multiple sclerosis-related spasticity (a kind of stiffness and muscle spasms), and chemotherapy-induced nausea and vomiting. The committee also found "moderate" evidence that cannabis or cannabinoids can reduce sleep disturbances in people with obstructive sleep apnea, fibromyalgia, chronic pain and multiple sclerosis, as well as "limited" evidence that these substances can improve symptoms of Tourette's syndrome, increase appetite and stem weight loss in people with HIV/AIDs, and improve symptoms of PTSD and anxiety.
As marijuana is legalized in more and more states, the wellness world has whipped itself into a frenzy over a non-intoxicating cannabis derivative called cannabidiol. CBD products can be found on the internet and in health-food stores, wellness catalogs and even bookstores. (A bookstore in downtown Boulder, Colorado, displays a case of CBD products between the cash register and the stacks of new releases.) Celebrities like Gwyneth Paltrow, disgraced cyclist 1 Floyd Landis and former Denver Broncos quarterback Jake Plummer are all touting CBD products, and according to Bon Appétit, CBD-infused lattes have become "the wellness world's new favorite drink."
Donald Abrams was a member of the committee that reviewed the evidence that went into producing the report, and he said that the studies they reviewed overwhelmingly used pharmaceutically available preparations that contain THC, including dronabinol, nabilone and the whole-plant extract spray nabiximols, which contains equal parts CBD and THC. It's impossible to know whether the benefits of cannabis can also be obtained from CBD alone, Abrams said, because CBD is just one of 400 chemicals present in the plant. So far, CBD in isolation has been studied in only a handful of randomized, placebo-controlled trials (considered the gold standard of evidence in medical research), and the evidence remains sparse.
What makes CBD so appealing is that it's non-intoxicating, so it won't get you high, though it "is technically psychoactive, because it can influence things like anxiety," Jikomes said. Although much of the marketing blitz around CBD centers on the fact that you can take it without getting stoned, there isn't much research looking at the effects of CBD when used in isolation, with a couple of exceptions. One is the use of CBD to treat seizures: CBD is the active ingredient in the only cannabis product that the Food and Drug Administration has signed off on — a drug called Epidiolex, which is approved for treating two rare forms of epilepsy. Animal models and a few human studies suggest that CBD can help with anxiety, but those are the only conditions with much research on CBD in isolation.
Although there's enticing evidence that good ol' cannabis can ease chronic pain and possibly treat some medical conditions, whether CBD alone can deliver the same benefits remains an open question. What is clear, at this point, is that the marketing has gotten way ahead of the science.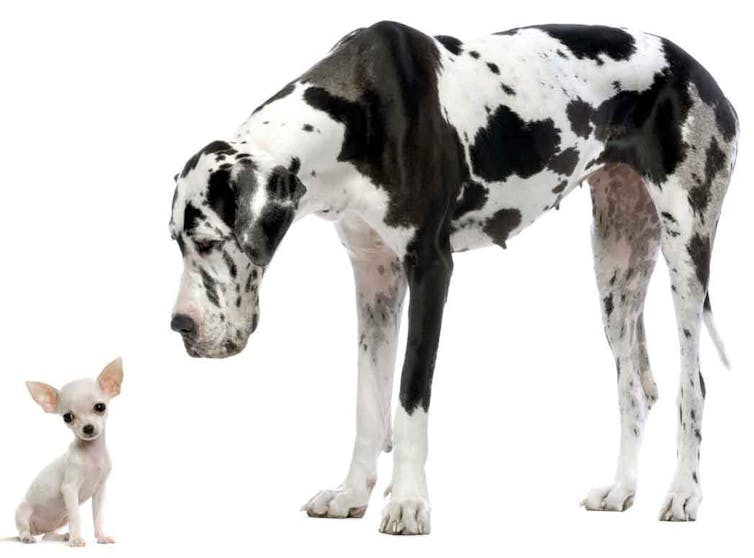 Clinical research indicates that CBD is effective at treating epilepsy. Anecdotal evidence suggests it can help with pain and even anxiety – though scientifically the jury is still out on that.
CBD comes in food, tinctures and oils, just to name a few. Here are some commonly used terms used to describe CBD products in the store.
Partners
As interest in other cannabinoids, like cannabigerol, or CBG – which some are touting as the new CBD – continues to grow, so too grows the need for further medical research into cannabis.
Hemp, marijuana and cannabanoidals
There is no standardized dosage of CBD. Some retailers may have enough knowledge to make a recommendation for first-timers. There are also online resources – like this dosage calculator.