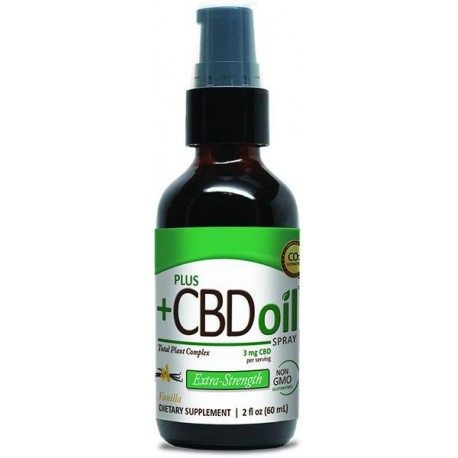 View larger
Send to a friend
FEEL BETTER, NATURALLY! This spray delivers an innovative hemp oil that is a revolutionary shift in plant-based, natural nutritional supplementation.
More info
E-mail address of your friend * :
CBD is only one of the over 500 bioactive molecules you find in a typical well-made hemp extract. There's also the minor cannabinoids like CBG, CBN, and CBD. There's the terpenes that give the plants their rich smell and, when ingested, enhance how the cannabinoids work with our bodies. Then there are the fatty acids.
2oz CBD Spray: 2 sprays = 3 milligrams of CBD.
BENEFITS OF PLUSCBD SPRAY
The most important thing we can do for our health is to restore balance – and that seems to be the thing we hear the most about the effects of CBD-rich hemp extracts.
Our extracted hemp oil is thick and goopy because it's loaded with the fatty acids from the plant. What many don't know is that these fatty acids are not only the building blocks that the plant uses to produce its cannabinoids, those fatty acids are the same That's why we're proud to be using true hemp plants with a low percentage of full spectrum CBD and a more balanced level of the other components, along with a rich backbone of the fatty acids.
But it's not only the CBD that you get when you take a spray of hemp oil. The CBD comes in a full spectrum extract that's made from all the aerial parts of the hemp plant. For every 3 milligrams of CBD, you're also getting 33 more milligrams of hemp extract. Those extra 33 milligrams are what set our CBD product apart from the competition.