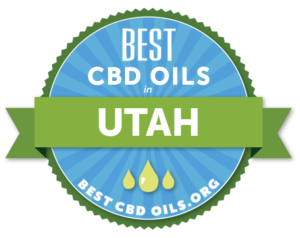 Green Horizen (140 N Main St, Kaysville, UT 84037) is a 5-star rated store. Established in 2016, Green Horizen specializes in 99% pure CBD oil, on which customers are offered a 60-day money back guarantee. Customers are also invited to join the store's exclusive affiliate program, and the friendly, knowledgeable staff is eager to find the right CBD product on a case-by-case individual basis. Open Monday-Friday 10AM-6PM, Saturday 10AM-12PM.
Established in 1993, Aloha Nutrition (1948 Woodland Park Dr, Layton, UT 84041) is an independently owned and locally operated nutritional and herbal shop that specializes in a variety of alternative medicine products, including essential oils, Kava, hemp, and high-quality CBD oils. With over forty years of experience in the natural foods and holistic medicine business, the owner is an excellent source of information and direction for buying the right CBD product for your individual needs. Prices are affordable, and online deals like free samples are often available. Open Monday-Saturday 10AM-6PM.
South of the city, Alternatives (4663 W 6200th S, West Jordan, UT 84118) is a 5-star rated vape shop that opened in 2015, as well. In addition to high-quality CBD products, the store carries Kratom, mods, premium e-juices, organic detoxes, concentrate vaporizers, and vaping accessories. Customers compliment the store's friendly atmosphere, affordable prices, and responsive, helpful staff. Open seven days a week: Monday-Friday 9AM-11PM, Saturday 10AM-11PM, Sunday 10AM-8PM.
Best CBD Shops in Ogden
The Best Places to Buy CBD In Utah
Established in 2015, Koodegras Snufr (4356 South 900 E, Salt Lake City, UT 84124) carries some of the best CBD products on the market, including CBD oils, salves, balms, edibles, and more. Reviewers give Koodegras a 4.5-star rating and praise the knowledgeable staff and personal customer service. Whether you're a CBD novice or longtime enthusiast, feel free to ask for help navigating the store's wall-to-wall selection to find the perfect CBD product for your needs. Premium CBD puts prices on the slightly high side, but first-time customers get a discount, and be sure to check for other available online deals. Open seven days a week: Monday-Saturday 10AM-7PM, Sunday 12PM-5PM.
Established in 2013, Gourmet Vapor (1167 W 12th St, Ogden, UT 84404) has one of Utah's widest selections of vaporizer, vape accessories, and hemp-derived CBD products, plus 130 e-liquid flavors. Brands include Kanger, Smok, Joyetech, UD, A+Mods, Asmodus, Innokin, EHpro, Vapowire, Provape, Sigelei, Heatvape, Vaporshark, Pioneer 4 you, Kooper, I-Joy, Dovpo, and Nitecore, among others. Open seven days a week: Monday-Saturday 8AM-9PM, Sunday 10AM-7PM.
Medical marijuana use in Utah has been making steady progress over the years. The first step took place in 2014 when marijuana-derived CBD and other marijuana extracts were legalized for medicinal use for eligible patients. Legality expanded in 2018 to actually include marijuana instead of just extracts. Marijuana is not legal for recreational use in Utah; it is, in fact, still criminalized. Due to that, you can only use marijuana-derived CBD if you have a qualifying condition and a prescription from your physician. In addition, the prescribed extracts cannot contain more than .3% THC.
Is CBD Legal in Utah?
Best CBD Shops in Layton and Kaysville
Best CBD Shops in St. George
Broad-spectrum means that the product contains CBD and terpenes, but has undergone additional processes to strip out any THC.
Image lightbox
The FDA currently does not allow CBD-infused food, drinks, or dietary supplements to be sold, and hasn't reached a conclusion on regulating hemp-derived CBD products.
Utah CBD possession limits
The Hemp Farming Act of 2018 re-classified hemp as an agricultural commodity and made its cultivation federally legal. Further, the act removed some forms of cannabis from Schedule I status by creating a legal distinction between hemp and marijuana. Hemp is cannabis with less than .3% THC, and marijuana refers to cannabis with more than .3% THC. This distinction in federal law effectively legalized CBD that is derived from cannabis with less than .3% THC, as long as it's been cultivated according to federal and state regulations.
CBD with 0.3 % THC or less can now legally be purchased by non-patients living in Utah. Photo by: Gina Coleman/Weedmaps