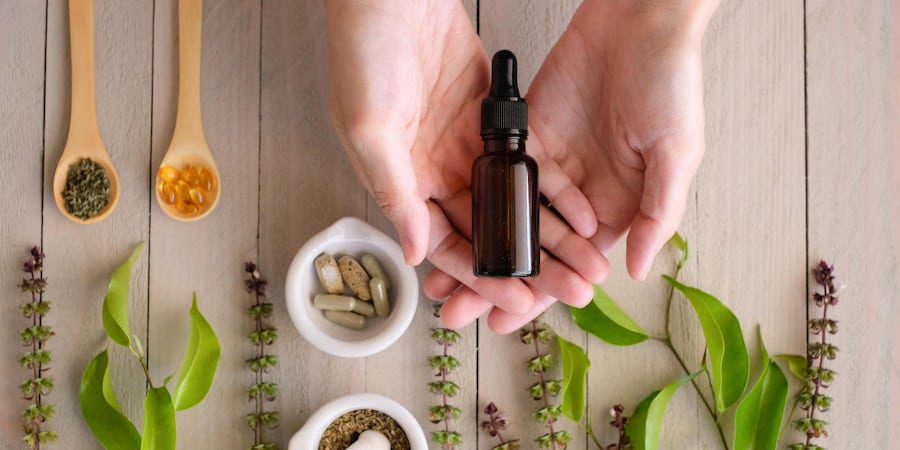 Cannabidiol, also known as CBD, is an oil derived from cannabis that has become increasingly popular as a home remedy for anxiety, pain, sleep disorders and more, since the U.S. legalized its use in 2018. Now, avid cruisers who are fans of CBD are wondering if they can bring the oil onboard to help smooth out their time at sea.
What Is CBD Oil?
After the nationwide legalization of hemp-derived CBD, products infused with the oil skyrocketed in popularity, being sold in pharmacies (including CVS, Walgreens and Rite Aid, but only in select states), herb stores and even specialty stores like GNC and Ulta Beauty. Most products in stores are being sold as topicals, meaning they are lotions infused with CBD oil for the purpose of reliving pain; Ulta Beauty sells "skin nourishing oil" that is supposed to help with dry skin.
Can You Cruise With CBD Oil?
If you're flying to your cruise, any CBD oil product that is approved by the FDA (which is only one prescription medication, as of this writing) or has less than 0.3 percent THC is allowed by the TSA as of May 2019.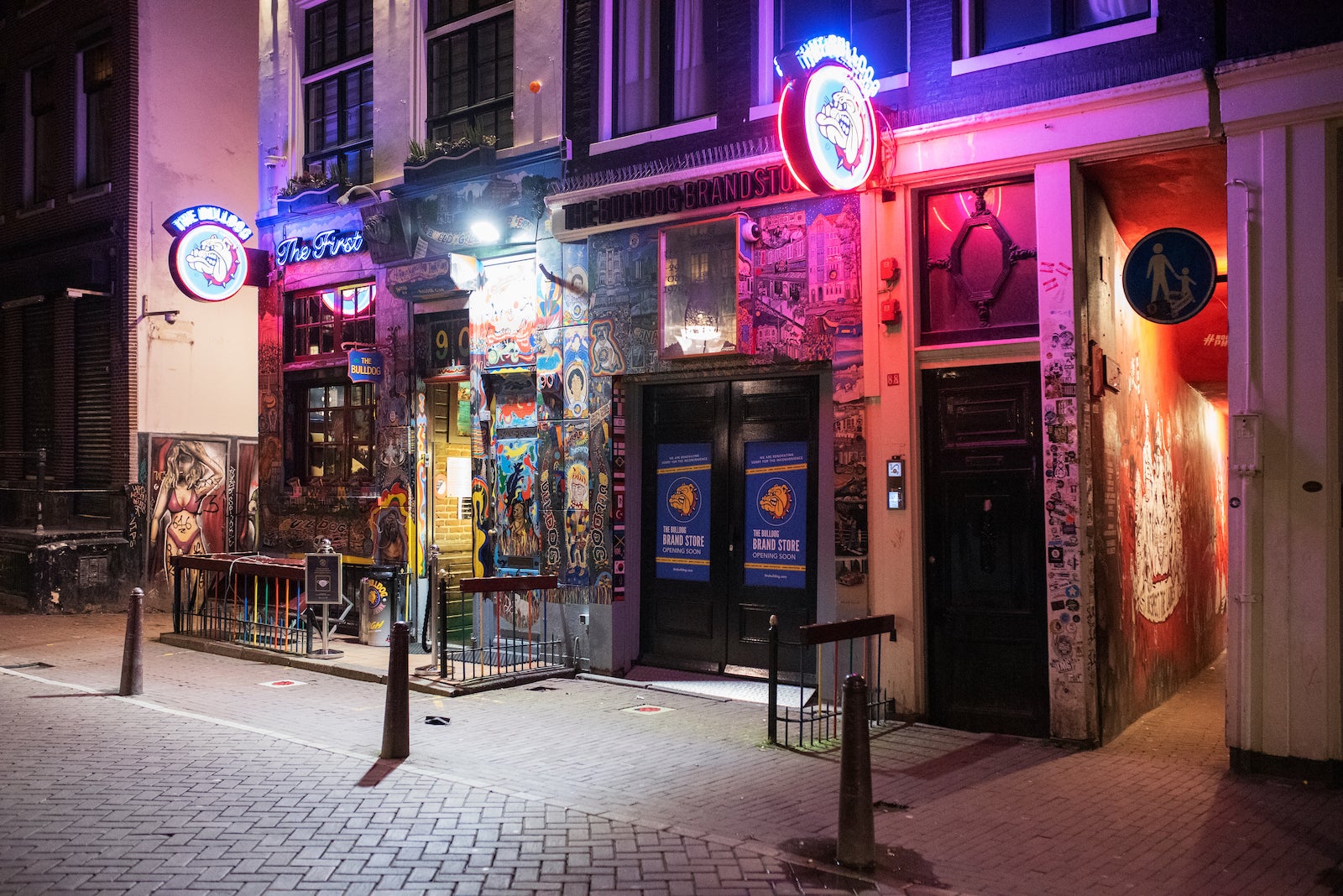 Consider the case of a Pennsylvania woman who in 2018 was found by customs officers to have two bags of pot in her purse as she boarded Royal Caribbean's Anthem of the Seas in Bermuda. A subsequent search of her cabin found pipes and other paraphernalia and cannabis oil. She was arrested by Bermuda authorities, held in custody, pleaded guilty to four counts of drug possession, fined $4,000, which she had to pay on the spot, and eventually sent home – no cruise for her. Her excuse that she didn't realize the items were in her bags was not accepted by authorities.
Most importantly, cruise ships operate under federal jurisdiction. While you may light up legally in some states – and some countries – it's illegal to have cannabis on a cruise ship, so you cannot get high on the high seas.
Pot shoreside
At the Cannabis Corner in the fishing town of Ketchikan, a small lounge is outfitted with couches, a fireplace and activities such as adult coloring books. A catch for cruisers is the shop is out the Tongass Highway, about 10 miles from downtown cruise piers, so you have to arrange transportation. If you're at the Ward Cove cruise pier, however, you are only about 2 miles via taxi transportation. For those on land-based cruisetours, also approved was a lounge planned for the GoodSinse dispensary in Fairbanks.
If you think you can cheat the system, consider that among possible charges for bringing marijuana into international waters is drug trafficking.
Marijuana rules on cruise ships
After a drawn-out debate, and with strict rules in place, the Alaska Marijuana Control Board in August 2021 approved two venues for on-site consumption. These are among the first places in the nation approved to cater to locals and tourists.
This one will surely bum out Hawkeye from "The Avengers." You may be the best archer out there, but leave your bow and arrows at home for safety reasons. No crossbows, either.
Hoverboards don't really hover in the air, but are self-balancing scooters. Not only do some cruise lines ban them, but even if they are allowed, you may have trouble getting them there if you're flying to the cruise terminal. Many airlines do not allow them in carry-ons or checked baggage because of fire risk.
Have a small canister of pepper spray attached to your keys or hidden in a purse? Remove it before you sail. While they may help keep you safe while traveling, these kinds of sprays are almost certainly banned.
Archery equipment
One note: our list doesn't cover every item banned by every line. Don't wait until the last minute to check your own cruise line's website or travel agreement to make sure your careful planning job doesn't get sunk at the security checkpoint.
Kids and kids-at-heart may love those wheeled shoes, but even kid-friendly Disney Cruise Line doesn't allow them. It also forbids other wheeled items, such as skateboards and inline skates — imagine the potential for collisions if an enthused wheel-wearer meets with a slow-moving passenger.
Even though many airlines will let you fly with your pet, cruises are not generally pet-friendly. "Cunard Line is the only cruise line that regularly allows dogs on board, with kennels available for boarding," McDaniel said in an email. "Animals are banned on all other lines, with the exception of service animals." Emotional support animals, which do not qualify as service animals under the Americans With Disabilities Act, are generally not allowed.
CBD oil
While you're sailing to the sandy beaches of the Caribbean, the glorious glaciers of Alaska or another one of the most gorgeous coastlines in the world, the last thing you need is the buzzkill of learning that you packed a prohibited item. Most cruise lines have fairly clear packing tips on their websites, offering suggestions about what to bring (you may need at least one fancy outfit) and, equally important, what not to bring, and you might be surprised by some of the items that aren't permitted on cruise ships.
Cannabidiol, also known as CBD, is derived from cannabis and is legal and widely available in the U.S. Some use it to relieve pain, anxiety or other issues, but the cruise industry's strict no-drug policies mean it is forbidden by most major lines. Here are some other helpful things to know about CBD.