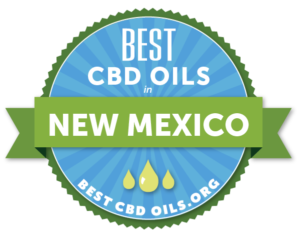 Wholistic Embrace (2704 Southern Blvd SE, Rio Rancho, NM 87124) specializes in alternative health solutions for detox, chronic pain, autoimmune disorders, and chronic stress. With a top-shelf inventory of CBD oils, Wholistic Embrace distinguishes itself with medically-focused customer service, affordable prices, and online promotions. Open Monday-Thursday, 24 hours a day(!).
Specifically, CBD affects the endocannabinoid system, an important but overlooked part of the nervous system that controls everything from sleep and mood to appetite, hormone regulation, and pain. But the most significant health benefits are only just being discovered. Recent academic studies suggest that cannabidiol can reduce, mitigate, or prevent dozens of serious medical issues, including epilepsy, cardiovascular disease, anxiety disorders, depression, Alzheimer's, ALS, schizophrenia, and cancer. Further, because CBD has zero intoxicating properties, users can take it as an edible, juice, tincture, or CBD oil.
Just south of Rio Rancho, Bosque CBD Oils & Hemp (10126 Coors Blvd NW, Albuquerque, NM 87114) carries premium CBD products at affordable prices. Whether it's CBD oil, balms, or lotions, Bosque CBD has you covered, with great customer service and a highly knowledgeable staff to help you find what you're look for.
The Best Places to Buy CBD in New Mexico
New Mexico first partially legalized medical marijuana use in conjunction with starting state-funded marijuana research programs in 1978, making it one of the first states that adopted an early stance on the medical benefits of cannabis and one of the first states to partially legalize its use as a medication. Decades later, the mountainous state fully legalized cannabis for medical use in 2007. Patients must meet several conditions in order, but even that puts New Mexico ahead of several other parts of the country. As for marijuana-derived CBD, it is also legal for patients who are medically eligible but not for recreational use.
CBD is one of the most popular health and wellness products on the market, and New Mexico has plenty of clinics, dispensaries, and head and vape shops that carry it. Below we highlight the best walk-in shops to buy CBD oil in Mexico, but first let's review the science behind CBD and its legal status.
CBD Shops in Las Cruces
Is CBD Legal in New Mexico?
Albuquerque is home to over a half-dozen CBD shops.
The CBD Boutique (122 Bryn Mawr Dr SE, Albuquerque, NM 87106) is a five star-rated shop in Nob Hill, that offers a variety of high-quality CBD oils, edibles, tinctures, capsules, lotions, vape products, and much more. In addition to an excellent selection, customers highlight CBD Boutique's awesome staff and customer service, always offered on a tailored, one-on-one basis to ensure you're getting the best CBD product for your needs and price range. Open Monday-Saturday, 10AM-6PM.
However, the Agriculture Improvement Act of 2018 (aka the Farm Bill) changed all that. The Farm Bill legalized "hemp," which the legislation defined as cannabis that contains no more than 0.3% THC, in Albuquerque, New Mexico and surrounding areas like Carlsbad and Alamogordo.
We are dedicated to creating a positive environment that fosters creativity and personal growth
Our Zero-THC phytocannabinoid-rich hemp extract (Albuquerque CBD) products have all cannabinoids and terpenes naturally found in hemp except Delta 9-Tetrahydrocannabinol (THC). This non-psychoactive product allows for the distribution of our hemp oil in Albuquerque, New Mexico.
When you're looking to buy hemp oil in Albuquerque, it can be incredibly tough trying to distinguish one brand or company from the next. If you know your stuff, you'll know that the best brands in Albuquerque source their raw material from legal industrial hemp, extract the active CBD with low-temperature CO2 equipment, offer third-party laboratory testing, and produce organic, solvent-free oils, capsules, and tinctures.
History of CBD in Albuquerque
Industry (projected by 2020)
Albuquerque CBD stores are not created equal. People in Albuquerque, NM can buy CBD online from N8 Essentials and have their CBD delivered in just a few days.
We lead by example and live by principles that you can rely upon.
Buy CBD Oil in Albuquerque, NM from N8 Essentials
At N8 Essentials, we provide the Albuquerque community with fairly priced hemp oil extracts. We aim at providing and educating everyone about the benefits of Albuquerque CBD oil. Buy pure CBD oil in Albuquerque, NM; we are driven by the principles that extend far beyond the bottom line. It is our goal to provide the CBD oil in Albuquerque with the highest possible quality while contributing to the sustainability of the communities that we have the privilege of serving.
There are many places to buy CBD oil in Albuquerque, with or without a doctor's prescription. Since CBD contains only trace amounts of THC, the psychoactive compound in marijuana, it's legal in all 50 states. There are stores, gas stations and everyone in between selling CBD oil in Albuquerque, but they are not all the same…