Interestingly, political parties rarely take on any drug-related issues (except for the now-defunct Együtt party) and this is the case right now too. Beside rightist opposition Jobbik's MP Lajos Rig, only Liberals (with a virtually unmeasurable support) stood up publicly and their leader Ádám Sermer, who is also involved with a pro-legalization organization, urged the Prime Minister and the Minister of Human Capacities not to try to incorporate the medical utilization of cannabis into their drug strategy vision anymore, because the two have nothing to do with each other. 'Now this is about much more than another infringement procedure because it matters to patients every day. Immediate action is needed,' he wrote. Meanwhile, some suggest political motivation is behind these recent government statements, suggesting that drug use could be the Fidesz-led government's next topic other than Soros and migration as it usually is, in order to create a new recurring theme for the public ahead of the next general elections.
In the latest development, at the 14th UN Congress on Crime Prevention and Criminal Justice in Kyoto on Monday, the Foreign Minister (who by his own admission, has never drunk either any alcohol, or even coffee) said that "unfortunately, what we see is that Brussels supports not only illegal migration but an increased use of drugs." He explained that "cannabis has recently been reclassified in the UN as an allegedly non-hazardous substance."
However, it carries symbolic significance for medical cannabis, as it could help boost medical cannabis legalization efforts around the globe (while dangerous and addictive opiates can already be used for medical purposes). The Hungarian delegation was the only one from the EU to vote against the recommendations, breaking the unity of the member states (while ally, rightist governments such as the Polish, also voted in support of the changes).
Meanwhile, the government's attitude and drug policies are also something regularly criticized by relevant organizations who lack appropriate professional boards, prevention and harm-reduction programs, and blame the government for preferring police force instead of social care. In parallel, the Hungarian government's own solution attempt, the so-called 'national anti-drug strategy' (boasted about by the Prime Minister himself many times) adopted in 2013 that aimed to make Hungary a completely drug-free country by the end of 2020, was an obvious failure.
Hungarian Civil Liberties Union (TASZ) in a recent opinion piece published by liberal 444.hu, highlights the case of a patient who uses a product made of the hemp flower which proved more effective than CBD oil after a grave spinal fracture. TASZ, therefore, urges the government to recognize the medicinal value of cannabis and enable its therapeutic use. " It is inhumane to sweep the needs of serious patients under the rug, to force them to buy on the black market across borders instead of offering an effective treatment based on scientific evidence. Thousands of studies and examples from dozens of states demonstrate that the medical use of cannabis fits well into health treatments and poses no threat to society, while providing a unique opportunity for patients who could not be helped by other methods," they wrote.
Debates on the medical use of cannabis and drug liberalization as a whole is certainly back on the agenda in Hungary. Amid a strict drug law and growing international tendencies, the Fidesz-led government still firmly opposes a more lenient stance on the matter. Recently, the government went against the joint EU stance and voted against a UN resolution that would pave the way for the legal use of medical cannabis.
Thanks to the growing popularity of home brewing, the black market, and the implementation of the Public Health Product Tax (NETA), pálinka's commercial market has decreased by 60% in a year, resulting in certain manufacturers' struggle to survive. Grand master of the Pálinka Knights Order, Attila Barabás, revealed that while in 2019, 1.12 million liters of 50% fruit […]Continue reading
As a matter of fact, Hungary applies one of the strictest, according to critics "inhumane" drug laws in Europe with tough penalties and the criminalization of even the slightest amount of any of the substances listed on the authorities' list. The law prosecutes not only dealers but users too, although if caught for the first time (in two years) and with a minimal amount, users can choose so-called 'deflection' instead of a criminal proceeding. However, they still have to undergo everything else: a house search, tests, police interrogations, etc. and, for example, police raids in nightclubs are also back in practice.
Before the vote, the Orbán government's representative accused the recommendations to be "a drastic step towards drug liberalization and, at the same time, a scandalous intervention in the national drug policy." Deputy state secretary Ferenc Dancs emphasized that drug use is punishable in Hungary and "w e do not want to change that in the future." He also explained that the rate of cannabis use has been rising drastically and consistently in recent decades, which, in his view, proves how addictive it is. There is no doubt that if the recommendations are adopted, it will lead to a further significant increase, he forecasted.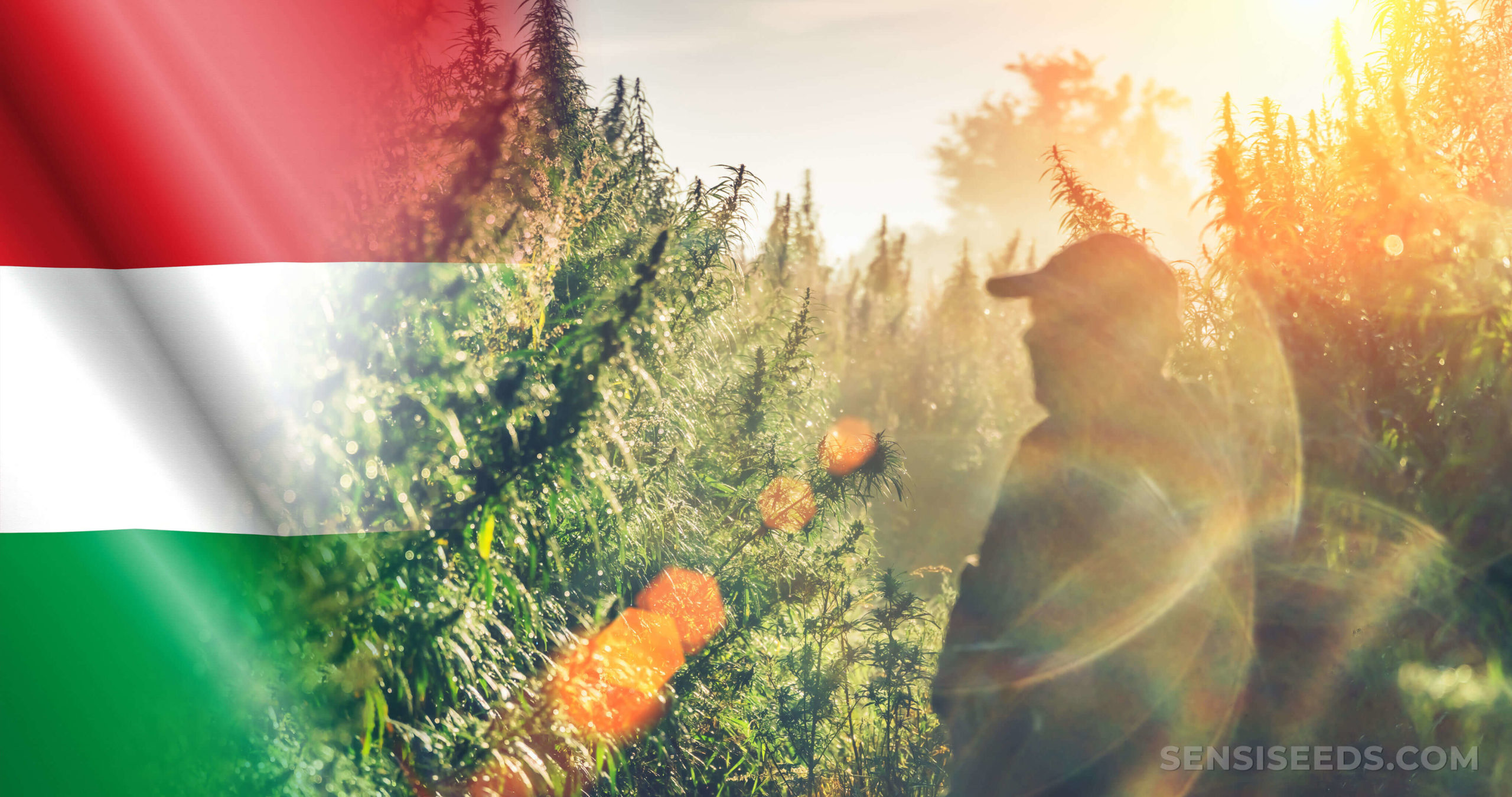 Although these penalties seem harsh on paper, they're not often enforced, particularly for small-scale offences. Usually, first-time offenders receive a warning, a suspended sentence or a probation order. However, repeat offenders are usually dealt with more severely, and these cases normally lead to prosecution.
Can you sell cannabis in Hungary?
However, if only a small quantity of cannabis was involved, then the sentence may be suspended at the court's discretion. As with possession, a 'small amount' is defined as containing less than six grams of THC. The courts reportedly always test cannabis specimens in forensic laboratories.
Is CBD legal in Hungary?
Hi Arthur, may I ask, are you familiar with the regulations regarding to hemp cultivation and processing in Hungary?