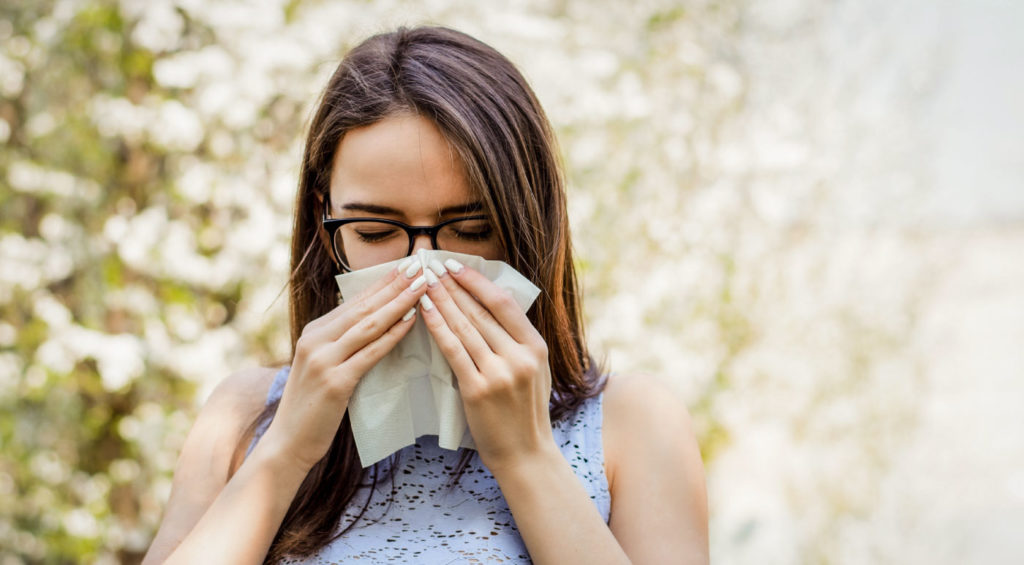 Allergy symptoms are caused by an overreaction of the immune system. This response is important, as it is the immune system's job to protect us against real health threats such as harmful bacteria and viruses. For some people, however, exposure to seemingly harmless foods or particles in the air results in the immune system going haywire, leading to pesky allergy symptoms. There are some extremely common environmental allergens, including:
CBD Oil for Allergies: Just the Facts
In the last few years, research on CBD and its potential health benefits has exploded. This is because up until recently, all forms of the cannabis plant were considered a Schedule I drug, which means it is federally illegal to buy or sell within the United States.
Medical Marijuana and Allergies
For these reasons, environmental allergy sufferers are experimenting with alternative ways to help manage their allergy symptoms. CBD oil is being explored for its potential use for a variety of conditions, including chronic pain and anxiety. There is good evidence to support CBD's use in other conditions, but the question we're addressing here is: What about CBD oil for allergies?
Any of these types of triggers can cause symptoms. Common allergy symptoms include, but are not limited to:
While you may seek CBD or hemp to treat your allergies, be aware it's possible to develop an allergy to cannabis itself. Hemp allergy is similar to other allergies, like pollen allergies. Symptoms can range from skin irritations, like rashes or hives, to respiratory afflictions such as asthma, congestion, and runny nose.
The cannabis sativa plant has been cultivated in two different ways: "drug hemp" (marijuana) and "industrial hemp" (hemp). Drug hemp contains high levels of THC, whereas industrial hemp has a THC level less than 0.3%.
Congestion
Allergies can greatly affect a person's quality of life, causing symptoms like sneezing, congestion, rash, and swelling. These symptoms can disrupt your daily life, by causing discomfort, sleep loss, and lower productivity at work. If you experience any or all of these symptoms, it's natural to want to seek relief.
While CBD and THC are the most commonly discussed compounds from the cannabis plant, more than 100 other cannabinoids have been identified.
When to Seek Emergency Help
The endocannabinoid system (ECS) plays a role in many of the body's systems and processes, including metabolism, immunity, and the central and peripheral nervous systems. The body produces cannabinoids that are received by cannabinoid receptors to keep the body functioning normally.
Some studies suggest that CBD applied directly to the skin can help with rashes and other inflammatory conditions of the skin, such as eczema, but further research is still needed.