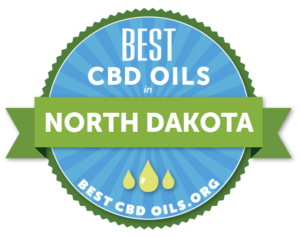 Sports Vape (1621 South University Dr, Ste 3, Fargo, ND 58103) is another highly popular vape shop in town that may carry CBD oil products. Established in 2014, the family-owned store offers excellent service, an intelligent staff, and affordable prices. Open seven days a week: Monday-Saturday 10AM-10PM, Sunday 12PM-6PM.
What Is CBD?
So what is cannibinoidoil? Also known as CBD, cannibinoidoil is one of over 85 cannabinoids in the cannabis plant. While many cannibinoids offer health benefits, CBD has one major distinction: it won't get you high. With only trace amounts of THC, the intoxicating ingredient found in other cannabis products, CBD oil is a safe, legal non-psychotropic, regardless of grade or dosage.
CBD Oil Shops in Bismark
The Best Places to Buy CBD in North Dakota
North Dakota does have any brick-and-mortar CBD shops at the present, but buying CBD oil online is easy and convenient. Additionaly, because most online CBD suppliers are wholesale outlets, you can shop for high-quality CBD oil products in bulk, including a range of CBD grades and forms, from edibles and tinctures, to wax, concentrates, capsules, balms, and more. The best part? All your CBD products are delivered straight to your doorstep, often for little to no additional fee.
CBD products that use CBD extracted from industrial hemp sources, however, are a completely different story. Any person over the legal age of 18 is able to purchase and use any form of CBD product as long as it is extracted from an industrial hemp source that abides by the federal regulations put forth in the Farm Bill. North Dakota has even legalized the cultivation of hemp recently; however, they will not start following the Farm Bill entirely until 2020. Some areas of the state's constitution may erroneously refer to CBD as a controlled substance; however, it is generally regarded as legal statewide. The constitution is likely to be updated over the coming years.
Medical marijuana and CBD medications derived from cannabis are both legal in the Peace Garden State, and they have been since 2016. The state has tried a few times over the past couple of years to legalize marijuana for recreational use, with the most recent attempt in late 2018, but the bill was unable to pass popular referendum by a relatively small margin. Without recreational legality for cannabis and marijuana-derived products, you can only use marijuana-derived CBD if you fall under the North Dakota medical marijuana guidelines. Patients must have one of the qualifying conditions and a prescription from a licensed physician.
Is CBD Legal in North Dakota?
There are several vape shops in Fargo that might sell CBD products.
Cannibinoidoil (CBD) is one of the fastest-growing health and wellness products on the market because of its affordability, legality, and health benefits. It is currently available in all 50 states as well as over 40 nations around the world.
The 2018 Farm Bill legislation does not mean that CBD derived from hemp is universally legal throughout the United States. According to the Farm Bill, the Food and Drug Administration (FDA) has the power to regulate CBD product labeling, including therapeutic claims and the use of CBD as a food additive. The FDA has already maintained that even hemp-derived CBD may not legally be added to food and beverages, or marketed as a dietary supplement. Although the organization has begun to re-evaluate some of these stances on legal CBD products, the FDA has not revised its regulations. The agency also has been strict in its stance against any labeling that could be perceived as a medical claim about CBD.
North Dakota legalized medical marijuana in 2016. Patients with qualifying medical conditions can access medical cannabis products, including CBD derived from marijuana. Adult-use cannabis is illegal in the state, although low-level marijuana possession was decriminalized in May 2019.
Why is CBD sometimes illegal?
There are presently no hemp-derived CBD possession limits in North Dakota.
What is CBD?
To meet federal legal criteria, CBD oil must contain no more than 0.3 percent THC. Photo by: Gina Coleman/Weedmaps