As we mentioned before, CBD roll-ons are a topical treatment. However, they are best used to target muscles and joints– so we wouldn't advise using them on your face. If you're looking to ease the pain in your muscles and joints, the application is simple.
Absolutely. These products can help you relax after a stressful day, and it's 100% safe to sleep after using the product. In fact, they might help you wind down. As for physical activity, you don't have to worry about it either.
CBD (cannabidiol) is the main ingredient that is advertised in these products. It is the second most common active ingredient found in cannabis (aka marijuana). CBD, however, is derived from the hemp plant, which is why it does not provide any of the psychoactive or "high" effects that come from THC (tetrahydrocannabinol) products.
Can CBD Really Absorb Through The Skin?
Lastly, even if you have multiple areas of muscle or joint pain– don't overapply! Covering your body with CBD is not the way to go. Start with small amounts and be mindful of the dosage in your roll-on.
It may be overwhelming or even confusing for people just beginning to venture into CBD to find the best option. And even for experienced users, there's always something new to discover. We've discussed many topics under the CBD umbrella, but today we want to shine a light on a lesser-known method… CBD Roll-Ons.
Can You Sleep or Do Physical Activity After Applying a CBD Roll-On?
As we break down how to use a CBD roll-on, we'll give you all of the "do's and "don't"s of this relaxing product.
In addition to CBD extract, some roll-on options incorporate essential oils, terpenes, or other ingredients that provide extra benefits. Some common ingredients you might find in these CBD products are menthol, aloe vera, lavender, isopropyl alcohol, and more.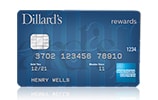 How to Use:
Apply a thin coat on desired area 3 times daily or as needed. May apply 2-3 layered coats according to pain level.
Light massaging action when applying the Relief Soothing Muscle Rub Roll-On may help with join discomfort.
Ingredients:
Organic Aloe Leaf Juice, Meadowfoam Seed Oil, Menthol Crystals, Capsicum Fruit Oleoresin, White Camphor Bark Oil, Sweet Basil Leaf Oil, Black Pepper Oil, Roman Chamomile Flower Oil, German Chamomile Flower Oil, Cinnamon Leaf Oil, Citronella Oil, Eucalyptus Leaf Oil, Helichrysum Flower Oil, Ginger Root Oil, Pink Grapefruit Peel Oil, Juniper Berry Oil, Lemongrass Oil, Peppermint Oil, Pine Needle Oil, Ravensara Oil, Organically grown THC-Free CBD Hemp Extract, Rosemary Leaf Oil, Spearmint Oil, Wild Oregano Oil, Glycerin, witch Hazel Water, Organic Alcohol, Phenoxyethanol, Carbomer, Triethanolamine, Tetrasodium Glutamate Diacetate
Maxton Health's Premium CBD Relief Soothing Muscle Rub is a best-selling, highly concentrated topical CBD roll-on gel combining organically harvested CBD with organic herbs and plant extracts such as Lemongrass Oil, Peppermint Oil, Chamomile Flower Oil and Capsicum Fruit Oil. It's convenient roll on application targets focused areas offering 600mg of premium CBD providing long-lasting relief to joints and muscles as well as improved calmness and relaxation. Perfect for athletes, weekend warriors, arthritis, chronic pain, muscle and joint pain.
*These statements have not been evaluated by the Food and Drug Administration. This product is not intended to diagnose, treat, cure, or prevent any disease.