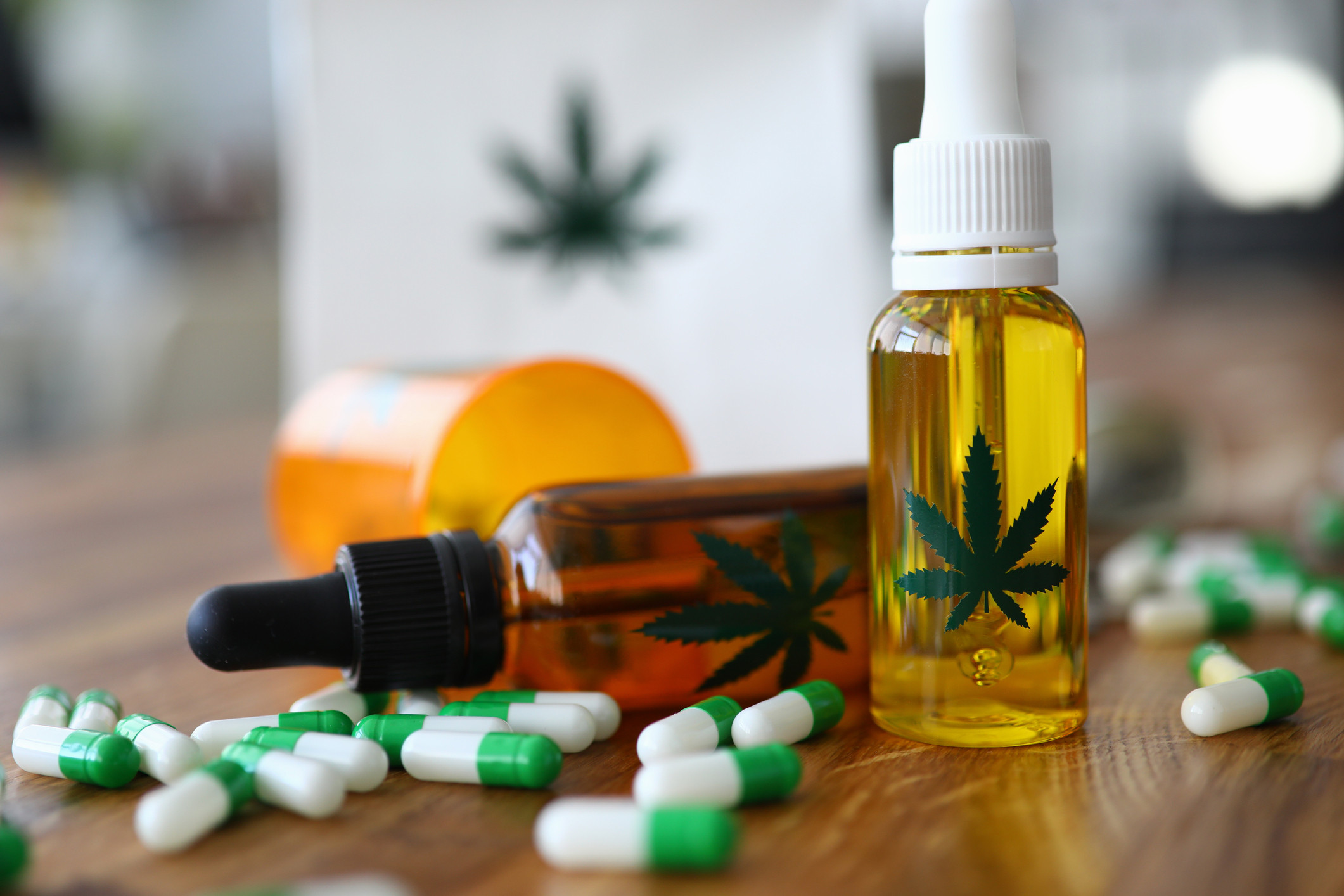 While generally considered safe, CBD may cause drowsiness, lightheadedness, nausea, diarrhea, dry mouth, and, in rare instances, damage to the liver. Taking CBD with other medications that have similar side effects may increase the risk of unwanted symptoms or toxicity. In other words, taking CBD at the same time with OTC or prescription medications and substances that cause sleepiness, such as opioids, benzodiazepines (such as Xanax or Ativan), antipsychotics, antidepressants, antihistamines (such as Benadryl), or alcohol may lead to increased sleepiness, fatigue, and possibly accidental falls and accidents when driving. Increased sedation and tiredness may also happen when using certain herbal supplements, such as kava, melatonin, and St. John's wort. Taking CBD with stimulants (such as Adderall) may lead to decreased appetite, while taking it with the diabetes drug metformin or certain heartburn drugs (such as Prilosec) may increase the risk of diarrhea.
The researchers further warned that while the list may be used as a starting point to identify potential drug interactions with marijuana or CBD oil, plant-derived cannabinoid products may deliver highly variable cannabinoid concentrations (unlike the FDA-regulated prescription cannabinoid medications previously mentioned), and may contain many other compounds that can increase the risk of unintended drug interactions.
Doubling up on side effects
Researchers from Penn State College of Medicine evaluated existing information on five prescription CBD and delta-9-tetrahydrocannabinol (THC) cannabinoid medications: antinausea medications used during cancer treatment (Marinol, Syndros, Cesamet); a medication used primarily for muscle spasms in multiple sclerosis (Sativex, which is not currently available in the US, but available in other countries); and an antiseizure medication (Epidiolex). Overall, the researchers identified 139 medications that may be affected by cannabinoids. This list was further narrowed to 57 medications, for which altered concentration can be dangerous. The list contains a variety of drugs from heart medications to antibiotics, although not all the drugs on the list may be affected by CBD-only products (some are only affected by THC). Potentially serious drug interactions with CBD included
Does the form of CBD matter?
Absolutely. Inhaled CBD gets into the blood the fastest, reaching high concentration within 30 minutes and increasing the risk of acute side effects. Edibles require longer time to absorb and are less likely to produce a high concentration peak, although they may eventually reach high enough levels to cause an issue or interact with other medications. Topical formulations, such as creams and lotions, may not absorb and get into the blood in sufficient amount to interact with other medications, although there is very little information on how much of CBD gets into the blood eventually. All of this is further complicated by the fact that none of these products are regulated or checked for purity, concentration, or safety.
Most oils come in 30-milliliter (mL) bottles with a dropper cap.
CBD oil might help people with substance use disorder, per a 2015 review in the journal Substance Abuse.
Doctors may prescribe medical marijuana to people with pain that's resistant to treatment, like those with terminal cancer. There's some evidence that CBD plays a role in this benefit.
CBD oil might help relieve stress, anxiety, seizures, drug withdrawal, and nerve pain. But taking higher doses doesn't always mean they'll have a stronger impact. Also, many studies on CBD have been done on animals, so it's hard to tell if these same effects will apply to people.
What to Look For
Instead, CBD influences other receptors, like the opioid receptors that control pain. It also affects glycine receptors. These control serotonin, a brain chemical known as the "feel-good" hormone.
A 2017 study reported that only 31% of CBD products sold online were correctly labeled. Most contained less CBD than advertised, while 21% had significant amounts of THC.
A 2015 review of studies in the journal Neurotherapeutics suggests that CBD might help treat anxiety disorders.
High Blood Pressure
CBD oil can interact with some medications, including those used to treat epilepsy.
To avoid interactions, tell your healthcare provider and pharmacist what medicine you're taking. This includes prescription, over-the-counter, herbal, or recreational drugs.