Additionally, just like with any supplement, you should always check with your doctor before taking CBD, especially if you have a pre-existing medical condition or take prescription medications. Side effects are uncommon, but it's best to play it safe when it comes to your health and wellness. (Related: A Definitive List of the Proven Health Benefits of CBD Oil)
The endocannabinoid system is involved in key inflammatory processes, and it's vital for maintaining normal functioning of the nervous systems, immune system, and many other organs and tissues. 
The inflammatory response is a natural defense mechanism that helps your body fight off pathogens and foreign compounds. There are two different types of inflammation: Acute, which lasts for short periods of time and occurs when cells or tissue in the body are damaged, and chronic, which can occur for months—or even years—and lead to harmful long-term effects on the body. 
Some of the most common solutions for chronic pain and inflammatory diseases are NSAIDs, or nonsteroidal anti-inflammatory drugs (i.e. Advil), as well as acetaminophen drugs (i.e. Tylenol). But these pain-reducing pills have their own drawbacks, including possible negative long-term effects, which is why many people look for alternative treatment options to naturally ease pain and inflammation. (Related: What's the Best CBD Cream for Arthritis Pain?)
Does CBD for Inflammation Really Work?
The effects of CBD are made possible primarily through cannabinoid receptors that are activated by the inflammatory response. Cannabinoids from hemp, like CBD, stimulate these same receptors, and in the process it can help modulate pain sensation and inflammation.
Some recent research (although still in its early stages and mostly derived from animal studies), seems to suggest that CBD has powerful anti-inflammatory properties. Here's how it works: CBD may be able to impact inflammation through its actions on the endocannabinoid system (ECS), which is an extensive physiological system in your body.
According to a 2018 report by the Centers for Disease Control and Prevention, (CDC) one-fifth of the American adult population experiences chronic pain and inflammation on a daily basis. And for those who deal with inflammation, finding better long-term alternatives to over-the-counter NSAIDs can be another unexpected struggle all on its own. 
What Causes Inflammation?
Whether you're struggling from an inflammatory bowel disease, joint pain, arthritis, or any other chronic condition associated with pain and inflammation, CBD may be worth a shot. But just like anything else you consume or apply on your body, it's important to consider the quality of what you're purchasing. You'll want to choose options from high-quality, trustworthy brands that provide third-party lab tests for their products (which helps ensure the purity, potency, and safety of CBD products).
Recently, more and more people are turning to a new natural health alternative known as cannabidiol or CBD. By now, you may have heard of CBD, a cannabinoid found in hemp plants, as this buzzy new supplement is being touted for its wellness benefits for everything from anxiety to pain relief to skin care—and that includes the positive effects of CBD on inflammation. (Related: 3 Reasons You Should Try CBD Even If You Have No Interest In Weed)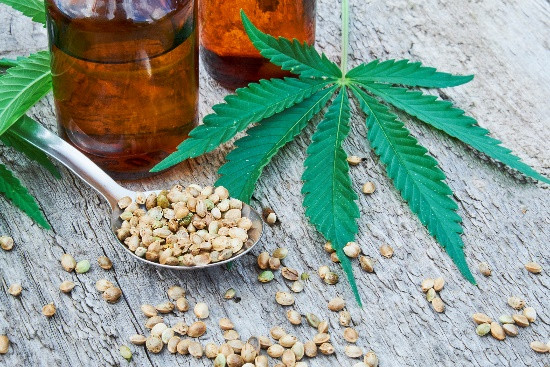 CBD has been touted for a wide variety of health issues, but the strongest scientific evidence is for its effectiveness in treating some of the cruelest childhood epilepsy syndromes, such as Dravet syndrome and Lennox-Gastaut syndrome (LGS), which typically don't respond to antiseizure medications. In numerous studies, CBD was able to reduce the number of seizures, and, in some cases, stop them altogether. Epidiolex, which contains CBD, is the first cannabis-derived medicine approved by the FDA for these conditions.
Animal studies, and self-reports or research in humans, suggest CBD may also help with:
Is cannabidiol legal?
People taking high doses of CBD may show abnormalities in liver related blood tests. Many non-prescription drugs, such as acetaminophen (Tylenol), have this same effect. So, you should let your doctor know if you are regularly using CBD.
CBD comes in many forms, including oils, extracts, capsules, patches, vapes, and topical preparations for use on skin. If you're hoping to reduce inflammation and relieve muscle and joint pain, a topical CBD-infused oil, lotion or cream – or even a bath bomb — may be the best option. Alternatively, a CBC patch or a tincture or spray designed to be placed under the tongue allows CBD to directly enter the bloodstream.
The evidence for cannabidiol health benefits
Some CBD manufacturers have come under government scrutiny for wild, indefensible claims, such that CBD is a cure-all for cancer or COVID-19, which it is not. We need more research but CBD may prove to be a helpful, relatively non-toxic option for managing anxiety, insomnia, and chronic pain. Without sufficient high-quality evidence in human studies, we can't pinpoint effective doses, and because CBD currently is typically available as an unregulated supplement, it's hard to know exactly what you are getting.