Cap City CBD Plus
1607 A Kanawha Blvd W
Charleston, WV 25302
Procana offers CBD Gummies as CBD Fruit Chews, great tasting and all natural flavors. To learn more about the benefits of CBD Gummies – Click here for products.
Hurley Drug
210 Logan Street, Ste. 23
Williamson, WV 25661
CBD for Dogs
McMeans Pharmacy
708 4th Street E
South Point, OH 45680
Procana offers CBD Capsules and Softgels, ideal for controlled dosing availabe in multiple formulations of Daily Maintenance, Extra Strength and Maxiumum Strength. To learn more about the benefits of CBD Capsules and Softgels- Click here for products.
Procana offers CBD Vapes and CBD Cartridges, providing ultra fast acting relief in 4 refreshing flavors. To learn more about the benefits of CBD Vape Click here for products.
CBD Tinctures
There are no CBD retailers available in this city, but here are some in the surrounding area. You can also browse nearby locations using our store locator!
As a leading manufacturer of Hemp-CBD, Procana has products in over 1,400 retail stores across the US. Our Hemp is grown locally, providing the highest quality oversight. Before you shop for CBD, read our customer CBD reviews to help you find the best CBD products that are right for you! Almost every product we offer has hundreds of CBD reviews provided by customers just like you!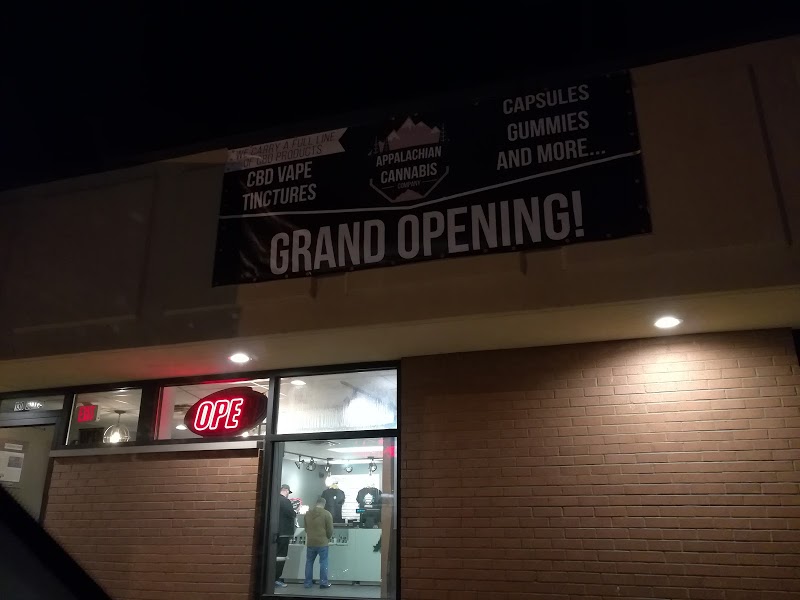 Staff is extremely knowledgeable, helpful, and friendly. The shop is beautiful, and the products are easily visible/accessible.
Staff was very knowledgeable and helpful with a first time CBD user. Helped to talk me through all my options and what would be best for me based on what I wanted. I will definitely be back for refills
Review by Taylor Crammer
Review by Lori Vandergriff
Appalachian Cannabis Company on 130 Goff Mountain Rd
Share your experience. Leave a Review
Salesperson was very knowledgeable and not pushy. He let us be silly and joke around while talking about products and knew his stuff. We bought a few things and will def go back.
Hemp flowers are awsome. 100% helps with insomnia/anxiety. Staff was friendly and listened to my problems and suggested to try hemp flowers, it works for me
Shop Online Instead
Review by Ricky Fields
130 Goff Mountain Rd
Cross Lanes, WV 25313