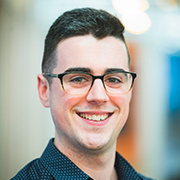 CBDistillery has created a robust online model with athletic sponsorships and influencer marketing, alongside accessible pricing. They have gained a s trong presence online and in independent pharmacies. They are particularly effective in addressing smaller, overlooked markets with tailored local advertising.
Charlotte's Web has effectively risen to the top of the ranks by leveraging robust marketing strategies deeply rooted in brand values their customers care about like trust and high-quality products. By understanding who they are as a brand, resonating with the right consumers, and investing in large marketing campaigns, they continue to lead the pack. Charlotte's Web has also expanded its brand portfolio with CBDMedic, CBDClinic, and HarmonyHemp to reach a wider range of consumers.
‍
Their simple branding and heavy focus on search optimization has made Medterra a strong player in the online CBD space. They have been able to get in front of new entrants to the market, especially with low-price topicals.
Top Online CBD Companies
The industry is now being strongly influenced by the following primary groups of competitors:
By leveraging a wide and growing distribution network through their franchise, wholesale and affiliate programs, they have been able to quickly climb the CBD company rankings. CBD American Shaman, a vertically-integrated operation, has a broad product line with over 70 SKUs from tinctures to edibles for both humans and pets. Specialty CBD Retailers have seen increased growth as more consumers enter the market and want high-quality product education during their in-store experience.
CBDistillery has climbed the ranks with heavy investment in digital content such as its #CBDMOVEMENT Blog, the "CBDistillery's Ultimate CBD User Guide!", and The CBD Movement Podcast (launched in June 2020). Additionally, their inexpensive products and May 2020 rebrand align with a more mainstream, frequent user.
Medterra
The top 5 CBD companies have continued to make names for themselves as the US CBD continues to grow. (Brand shares as of February 5, 2020):
Powerful CBD-only companies, which have been able to further develop reputations and establish brand loyalty, refine and improve marketing strategies, and grow larger and more diverse customer bases despite barriers faced under past and current regulatory systems. Examples: Charlotte's Web, CV Sciences.
Cannabis companies, typically multi-state operators (MSOs), leveraging vast dispensary and retail distribution networks, supply chain infrastructure, brand recognition and capital to create or expand successful CBD lines. Examples: Curaleaf Hemp, Columbia Care.
Surprisingly, only 5% (25) sourced their hemp from California, a state with over 550 registered growers operating in near-perfect hemp growing and cultivation conditions.
The most common hemp source locations chosen by CBD companies include:
However, despite growing interest in delta-8 THC, only 10% (69) of companies sell delta-8 THC products including delta-8 distillates, delta-8 carts, delta-8 gummies, and delta-8 flower.
6. Percentage of CBD companies offering pet CBD
Only 8% (39) of the CBD companies we analyzed import their hemp from international hemp farms, with Europe being the preferred choice.