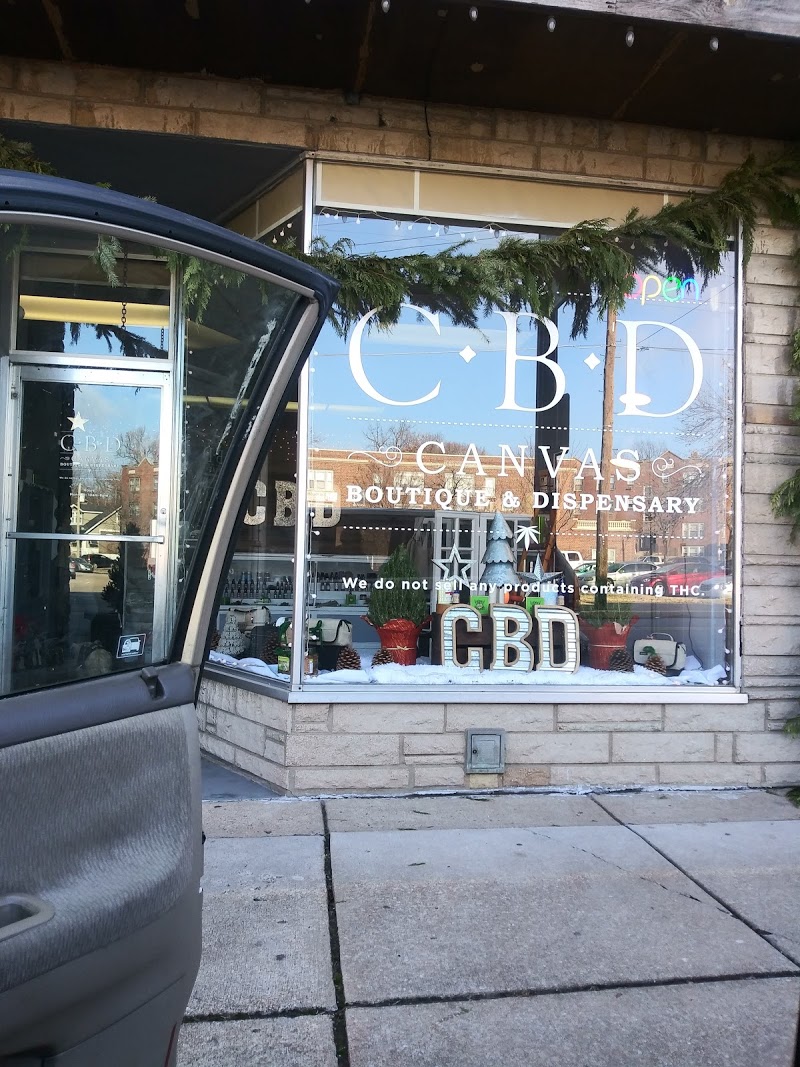 Review by Little Pearl
I love this little shop. I've gone to one in Maplewood and love the staff and the CBD salve. It works better than anything I've ever tried and I've tried a lot of different creams and salves.
Shop Online Instead
CBD Canvas Boutique & Dispensary is a CBD store in Maplewood, Missouri.
A CBD shop, commonly known as a "CBD dispensary" is a retail store that specializes in consumables containing CBD – such as gummies, oils & tinctures, pet CBD products, skincare, bath bombs & more. Many CBD shops also carry CBD dried flower – depending on the legality within their state. CBD Shops have been popularized in the recent decade, and are popular destinations for alternative health remedies shoppers.
CBD Canvas Boutique & Dispensary on 7312 Manchester Rd
Save the trip, and save some money by shopping online at Smoke Cartel – the #1 Online Headshop & CBD Store.
CBD Canvas Boutique & Dispensary is proud to be holistic pioneers in the CBD and hemp marketplace. We provide the community with the highest quality products available. We seek to facilitate hemp product education for first-time customers, as well as enhance existing patrons' knowledge. Through alternative healing empowerment, we strive to share the gentle wonders of herbal remedies. CBD Canvas Boutique & Dispensary is a shop for the whole family to enjoy! We are nestled amongst other health-minded, local businesses in Maplewood MO. Our mission is to help dispel myths about hemp and offer fact-driven information about its benefits for the body and planet.
There is never a shortage of excitement in the hemp/cannabis industry! Last year we saw Missouri pass Amendment 2 for Medical Marijuana but also federally the 2018 Farm Bill passed ending the prohibition on hemp cultivation and products. Missouri has an "Industrial Hemp Pilot Program" that will allow for cultivation possibly by 2020. Applications are available in September of 2019 on the Missouri Department of Agriculture website. What does this mean for Canvas Boutique and Dispensary? We hope to have locally produced hemp products available in our store by 2020 instead of sourcing all of our products from out of state. Early 2020 Missouri will also see Medical Marijuana dispensaries opening up across each congressional district. We are following both of these initiatives very closely!