The first beer in this unique series will be "Two Flowers". A CBD (cannabidoil) Infused India Pale Ale
The base style is a west coast IPA that is light, crisp, bitter and refreshing. But we've also infused this beer with CBD. The bitter grassiness augments the hop bitterness, while the citrusy terpenes in the CBD mirror the aromatics and hop flavors.
Coalition Brewing is excited to announce the release of the first commercially produced Cannabidoil (CBD) infused beer in Oregon. Our mission with this beer series was to encompass a true sense of the synergy that exists among plants that we know and love, whether they be hops, barley, fruit, – the list goes on, but the common denominator is the delicious beers they can make. These plants produce similar organic aromatic compounds known as terpenes. We have been working with leaders in the fast growing local agricultural industry on this project to showcase a harmony of both the beer profile of the Pacific NW and the region's immense natural bounty. With a focus on community, innovation and a positive impact to the local economy, Coalition is proud to offer the state's first commercial beer infused with CBD. This beer contains zero THC. We are excited that beer once again is giving us the opportunity and platform of breaking down barriers. Please see the extensive peer reviewed research on our page or more information about CBD
6 % 55 IBUs – 5 mg of CBD per pint!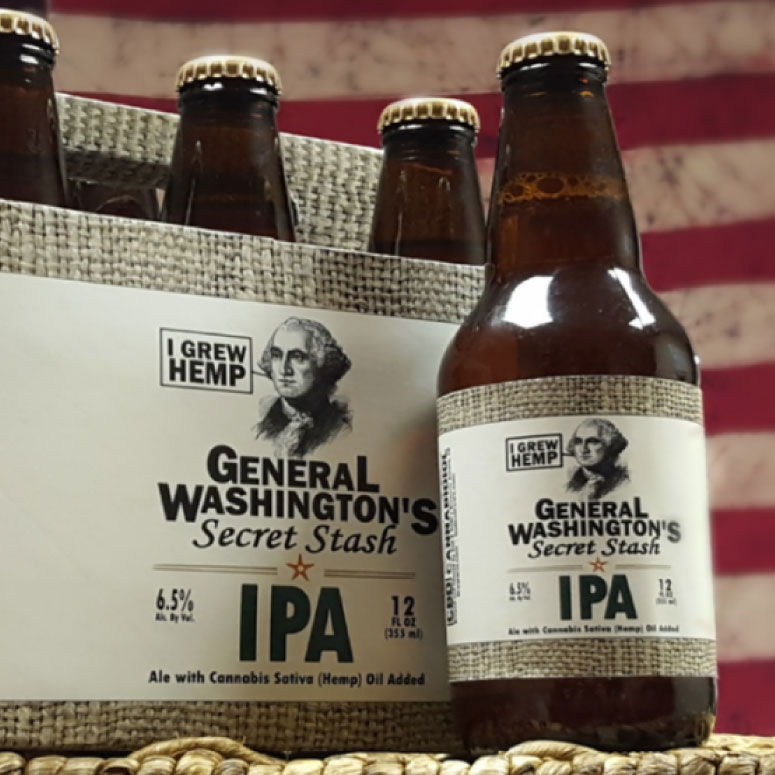 The hops and hemp bring the bitterness, while the terpenes in the CBD bring a touch of citrus. It's altogether "light, crisp, bitter, and refreshing"—and just as fragrant as its name suggests.
This particular brew is best for beer-drinkers who shy away from hemp and cannabis effects but are still intrigued by what it can do.
The 5 Best CBD Beers
According to Newsweek, "One in seven Americans use it as an over-the-counter treatment for pain, anxiety and sleep problems. They have also turned to CBD for depression, muscle spasms, digestive issues, and skin ailments."
CBD offers a way to get a dose of calm collection, even in the face of booze. Some animal studies suggest that it could help block some of the potential damage brought on by overindulgence in alcohol, like liver damage and neurodegeneration.
2. Two Flowers IPA
We apologies, this business has closed.