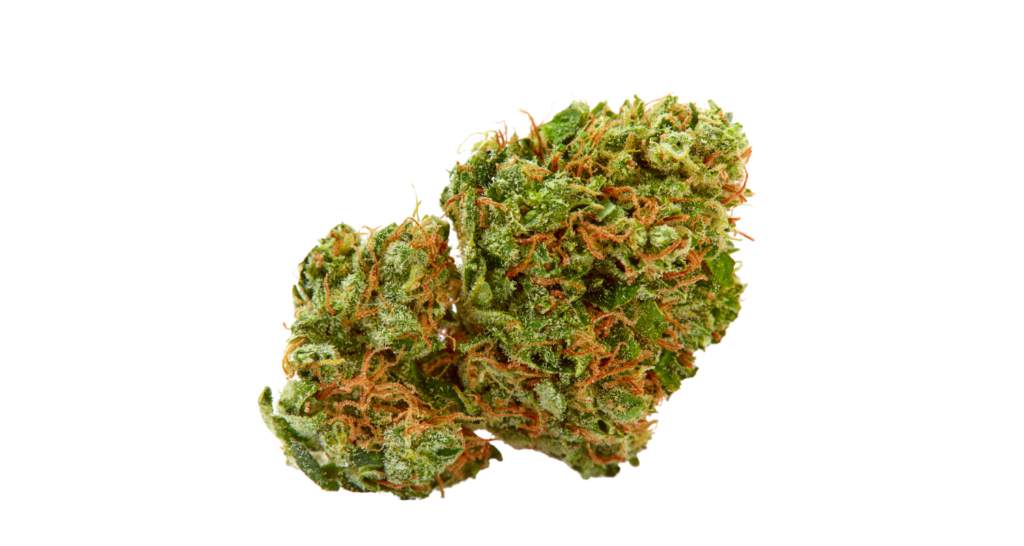 When looking for evidence that CBD can increase appetite, there's very little we can definitively pull away.
According to set-point theory, we're genetically programmed with an optimal weight range to maintain the best function of our bodies. The hypothalamus' job is to keep us within this ideal range by turning on and off hunger signaling cues — to help us stay within homeostasis (balance).
Can CBD oil help stimulate appetite? — no, but here are several other cannabinoids that do.
The hypothalamus contains nerve cells that, when activated, produce the sensation of hunger by releasing two proteins, neuropeptide Y (NPY) and agouti-related peptide (AGRP).
3. CBG
It's hard to have any appetite when you're feeling nauseous or dizzy.
More people experience appetite suppression with CBD than they do with any stimulating effects. Some researchers even suggest that it may be a helpful compound in supporting weight loss — but there's not enough research to substantiate these claims.
The effects of CBD may present themselves differently depending on the individual.
Table of Contents
The effects of CBD aren't as black and white as you might think. Because everyone's genetics, lifestyle, and experience with CBD can vary so drastically, so can the effects of CBD.
Inner-ear damage, health conditions, medication, and cancer treatment can induce nausea and vomiting, affecting one's appetite. Calming these symptoms may be enough to allow people to regain some appetite to nourish their bodies properly.
Keywords: Appetite; Appetitive; Cachexia; Cannabigerol; Cannabis; Consummatory; Feeding; Hyperphagia; Phytocannabinoid; Tolerability.
Rationale: The appetite-stimulating properties of cannabis are well documented and have been predominantly attributed to the hyperphagic activity of the psychoactive phytocannabinoid, ∆(9)-tetrahydrocannabinol (∆(9)-THC). However, we have previously shown that a cannabis extract devoid of ∆(9)-THC still stimulates appetite, indicating that other phytocannabinoids also elicit hyperphagia. One possible candidate is the non-psychoactive phytocannabinoid cannabigerol (CBG), which has affinity for several molecular targets with known involvement in the regulation of feeding behaviour.
Objectives: The objective of the study was to assess the effects of CBG on food intake and feeding pattern microstructure.
Methods: Male Lister hooded rats were administered CBG (30-120 mg/kg, per ora (p.o.)) or placebo and assessed in open field, static beam and grip strength tests to determine a neuromotor tolerability profile for this cannabinoid. Subsequently, CBG (at 30-240 mg/kg, p.o.) or placebo was administered to a further group of pre-satiated rats, and hourly intake and meal pattern data were recorded over 2 h.
Conflict of interest statement
Results: CBG produced no adverse effects on any parameter in the neuromotor tolerability test battery. In the feeding assay, 120-240 mg/kg CBG more than doubled total food intake and increased the number of meals consumed, and at 240 mg/kg reduced latency to feed. However, the sizes or durations of individual meals were not significantly increased.
Conclusions: Here, we demonstrate for the first time that CBG elicits hyperphagia, by reducing latency to feed and increasing meal frequency, without producing negative neuromotor side effects. Investigation of the therapeutic potential of CBG for conditions such as cachexia and other disorders of eating and body weight regulation is thus warranted.
The work reported was funded in part by grants to BJW and CMW from GW Research and Otsuka Pharmaceuticals. The original study concept was discussed with the sponsor (GW Research), although all subsequent study design, data collection, analysis and interpretation were conducted independently by the authors. The report was approved by the sponsor company prior to submission, and the authors retain full control of all primary data.