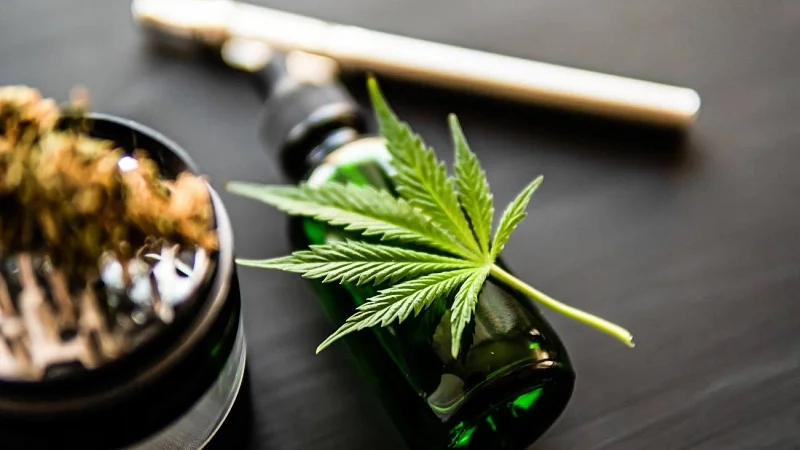 Then the subjects were shown "pictorial tobacco cues" such as drinking, parties, other people smoking, etc., and were analyzed for heart rate, cravings, blood pressure, and withdrawal symptoms.
Imagine stopping this in the blink of an eye — leaving away a part of your identity takes strong will and determination.
4. CBD Reduces Cigarette Consumption
While smoking marijuana can be habit-forming and thus carries a risk of developing behavioral addiction, CBD isn't addictive in any way . Cannabidiol belongs to non-intoxicating ingredients, meaning it doesn't change the way your brain functions. The WHO has acknowledged that the abuse potential of CBD is similar to placebo. In addition, case studies are indicating that CBD can help reduce cravings associated with a behavioral addiction.
Just make sure your CBD oil comes from a trustworthy source that uses organic hemp, makes full-spectrum products, and tests them in an independent laboratory for their CBD content and the presence of potential contaminants.
Start with a Low Dose
CBD interacts with the human endocannabinoid system (ECS), which maintains homeostasis throughout the body. The ECS controls essential bodily functions, including sleep cycles, stress response, blood pressure, body temperature, mood, memory, pain perception, and more.
The role of the endocannabinoid system in nicotine addiction is being increasingly acknowledged. We conducted a pilot, randomised double blind placebo controlled study set out to assess the impact of the ad-hoc use of cannabidiol (CBD) in smokers who wished to stop smoking. 24 smokers were randomised to receive an inhaler of CBD (n=12) or placebo (n=12) for one week, they were instructed to use the inhaler when they felt the urge to smoke. Over the treatment week, placebo treated smokers showed no differences in number of cigarettes smoked. In contrast, those treated with CBD significantly reduced the number of cigarettes smoked by
40% during treatment. Results also indicated some maintenance of this effect at follow-up. These preliminary data, combined with the strong preclinical rationale for use of this compound, suggest CBD to be a potential treatment for nicotine addiction that warrants further exploration.