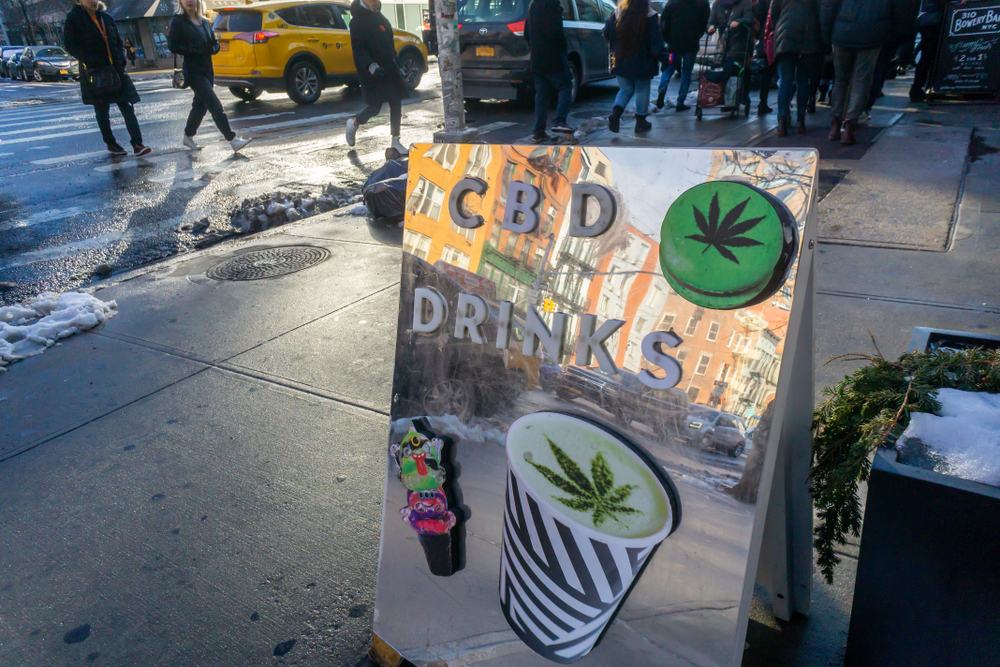 Awesome, you're subscribed!
Thanks for subscribing! Look out for your first newsletter in your inbox soon!
My personal path towards understanding the power of this plant came not from an illicit transaction followed by a smoke-filled haze, but from a trip to Europe's largest cultivation facility for medical cannabis near Copenhagen in Denmark. In 2018 I spent a year on a project with one of the world's largest medical cannabis producers to create educational content about the human endocannabinoid system and the benefits of plant-derived cannabinoids for health and wellbeing – a perspective-shifting experience that led to meeting Eoin Keenan, my co-founder of the CBD business Goodrays, at the Cannabis Europa conference on London's Southbank.
Chris Kelly is the co-founder of Goodrays – a London-based business which makes seltzers, wines, oils and gummies containing Colorado-grown CBD
Could 2022 be the year when alcohol is finally challenged in its monopoly over social 'drinking'? It may have taken a global pandemic, unprecedented levels of anxiety and a realisation that our health is actually quite important – but there may just be a new contender entering the ring. The plucky upstart comes in the form of an ancient ingredient derived from a highly misunderstood plant that has provided us with food, fibre and medicine for thousands of years, and was also one of the earliest agricultural crops cultivated by humans – Cannabis Sativa L.
An email you'll actually love
At Goodrays we see the future of social drinking as one including drinks made from a variety of medicinal plants and herbs that positively impact physical and mental health, allowing the power of community and connection to shine through in social settings. From adaptogen-based non-alc spirits to mushroom-based alcohol-free beers there are myriad ingredients being explored and developed. It may still take a while, but walking up to a bar and being asked how you would like to feel could be a reality within the next few years. We think relaxing and unwinding might be close to the top of the list of required 'feels' and that it's doubtful many customers will ask to be angry, uptight or incoherent… or so sick that they need to vomit and hug a cold toilet bowl (we've all been there after all!)
Awesome, you're subscribed!
Spices can help create a 'warming' sensation. Pic:getty/maximfesenko
Mimic a warming sensation
One of the key properties of an alcoholic drink – particularly in the spirits category – is a warming sensation. It also contributes to the mouthfeel of a drink.
Perhaps one of the biggest pitfalls in creating a low to no product is to assume the alcohol can simply be removed, without giving any consideration to what will be used in this place. With an increasing number of low to no products on shelves, consumers are growing wary of 'glorified soft drinks' – and want to see a premium price tag justified.