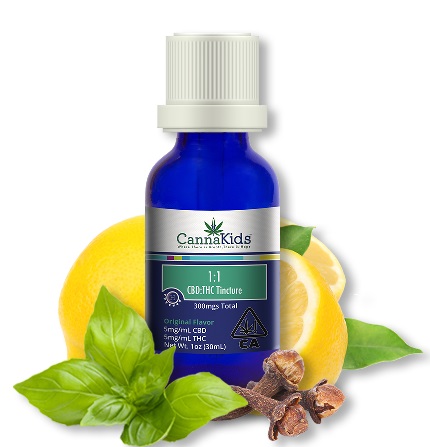 For the CBD:THC 1:1 be careful. As this has a large amount of THC in it, if you take too much, you may feel way too stoned for your liking. Just take a tiny amount with some food, or in a tea or something, then wait for around an hour whilst drinking plenty of water. If you don't feel stoned, and you're not getting symptom relief, double up. Continue until desired effects are achieved.
Cannabidiol or CBD is one such cannabinoid that is currently receiving a lot of attention for its role in the successful treatment of pediatric epilepsy. CBD is not psychoactive, meaning it doesn't induce the "high" effect that people often attribute with cannabis or its slang nomiker marijuana. CBD is often described as having a soothing effect, making it a complimentary treatment for symptoms related to anxiety. Concentrated honey gold CBD oil can also be quite effective in relieving pain.
THC is a psychoactive cannabinoid found in cannabis that elicits feelings of euphoria and an overall sense of relaxation. Increased laughter, fatigue, or hunger are examples of side effects that may be experienced by adults when consuming THC or products containing THC. Research indicates that THC oil or medicine in conjunction with other cannabinoids and plant terpenes may be useful in treating PTSD (related to trauma), nausea, inflammation, cancer, sleep apnea, and loss of appetite.
Cannakids THC, CBD and THCa tinctures follow their ethos of creating high quality, solventless products. Their CBD tinctures are made using organic MCT oil. The final product is very high quality, carefully crafted by PhD scientists, specifically for the company. The Duber currently stocks the following Cannakids Tinctures:
What is THC?
Dosage is different for everybody, but it should be easier to follow these guidelines:
Cannabis oil is medicine which comes from the the plant known scientifically as Cannabis. A full plant spectrum cannabis oil, called an extract or concentrate, contains compounds called cannabinoids that are essential to a healthy, properly functioning endocannabinoid system. The mammalian endocannabinoid system is made up of receptors that connect with cannabinoids such as CBD, THC, and THCa.
What Is THCa? THCa or Tetrahydrocannabinolic acid is the raw form of THC found in the live cannabis plant prior drying. Once it is heated, THCa is converted to THC through a process called decarboxylation. THCa can be derived as a healthy dietary supplement by juicing the cannabis plant or from low-temperature extraction processes.
Cannakids Tincture Uses
Cannakids have teamed up with experts in the CBD/THC-dosing field, to provide accurate and optimal dosing for your Cannabis Medicine needs. These tinctures have shown great potential in treating the following illnesses:
For the other 2, the Cannakids THCa and the Cannakids 20:1 CBD:THC, you can be a lot less careful. However, for the 1500mg, the CBD one at least will be pretty strong, but you'd have to drink the whole thing to get way too stoned.
MGO: Tell us about the any notable findings you can share from your work on Saving Sophie and your related cancer research?
Ryan: Dr. Sue Sisley (ed: also a Cannabis 50 honoree!) for her incredible work in clinical research for war veterans, and Josh Crossney for his East Coast and West Coast-based Cannabis Science Conference. This show brings together thousands of people from all over to learn about the medical benefits of cannabis from the world's top experts. Not only are these two heroes in my eyes, but they are incredible human beings and I love them both deeply.
Tracy Ryan, CEO of Cannakids: I always say cannabis found me, not the other way around. When my daughter was diagnosed with a low-grade brain tumor at just 8 ½ months old, our lives were shattered, and forever changed. That was on June 23rd, 2013, and within a couple weeks cannabis entered our lives.
The research team has also discovered why Sophie has a brain tumor. And, because of the research done on her and Julian Marley's daughter Caveri, who sadly succumbed to an aggressive brain tumor earlier this year at age 11, we are now roughly six months away from being ready to prepare for human trials for a new brain cancer therapy. We hope to have as many as seven papers published to the medical journals by the end of March.
MGO: How are you and the organization preparing to be impactful in 2020?
Ryan: We will continue to raise more money for our research, rolling out our new hemp line called CKSoul so that we can access patients in states across the US, and we're also rebranding CannaKids on the cannabis side under the same name. CannaKids will become our patient education and advocacy platform allowing for CKSoul to appeal to a wider market.
Ryan: Our research! The adult and pediatric cancer research we are doing currently on 19 of our CannaKids patients has produced results that I could have only dreamt of. Led by world-renowned cancer immunologist Dr. Anahid Jewett, we are now working toward bring non-toxic therapies to market. We are beginning to understand how cannabis is fighting cancer, what's happening on an immunological level, and why we are seeing cannabis help patients stay in remission. We have a long way to go still, but we are hopeful we will be able to prove just how important cannabis truly is to the world of medicine.
MGO: Who else or what other organizations in the cannabis industry do you see as a pioneering and why?
MGO: What can the industry do to continue moving forward in a positive way?
Grind the cannabis into small pieces using a grinder or food processor. They are found suitable and fit for human consumption. If you make a tincture with 190 proof alcohol, you're looking at about 7 calories per mL. and Privacy Policy. Disclosure of Material connection: Some of the links in the post above are "associate sales links." Next time w/ coconut oil or glycerin but THIS time I used Everclear…the result is quite effective BUT…burns the hell out of my mouth!!
I want to make gummies. Alcohol tinctures last multiple years if kept in an amber/cobalt glass bottle in your refrigerator.
To keep it simple, I like to use this ratio when making a tincture: For every ounce of cannabis flower, use one 750 mL bottle of alcohol (for an eighth of weed, that's about 3 fluid oz). This product contains absolutely no synthetic substances as well as stimulants. ", Capital punishment for cannabis trafficking, Rescheduling per the Controlled Substances Act, List of British politicians who have acknowledged cannabis use, List of American politicians who have acknowledged cannabis use, Impact of the COVID-19 pandemic on the cannabis industry, https://en.wikipedia.org/w/index.php?title=Tincture_of_cannabis&oldid=971672751, Articles lacking reliable references from January 2013, Articles with disputed statements from January 2013, Short description is different from Wikidata, Creative Commons Attribution-ShareAlike License, This page was last edited on 7 August 2020, at 14:50. It is also boosted by natural and organic ingredients that are obtained from herbal sources. Grind the bud, stems, or trim into small pieces. Place the unsealed mason jar with your weed and alcohol into the pot.