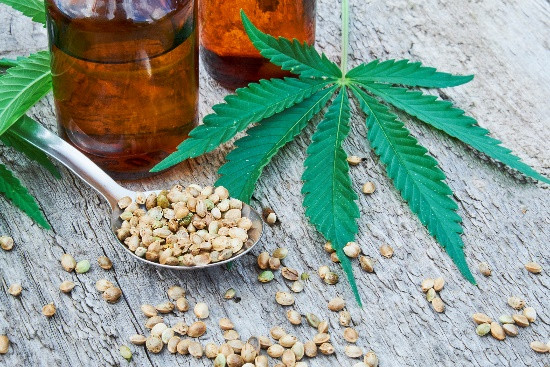 Side effects of CBD include nausea, fatigue and irritability. CBD can increase the level of blood thinning and other medicines in your blood by competing for the liver enzymes that break down these drugs. Grapefruit has a similar effect with certain medicines.
CBD, or cannabidiol, is the second most prevalent active ingredient in cannabis (marijuana). While CBD is an essential component of medical marijuana, it is derived directly from the hemp plant, a cousin of marijuana, or manufactured in a laboratory. One of hundreds of components in marijuana, CBD does not cause a "high" by itself. According to a report from the World Health Organization, "In humans, CBD exhibits no effects indicative of any abuse or dependence potential…. To date, there is no evidence of public health related problems associated with the use of pure CBD."
CBD is readily obtainable in most parts of the United States, though its exact legal status has been in flux. All 50 states have laws legalizing CBD with varying degrees of restriction. In December 2015, the FDA eased the regulatory requirements to allow researchers to conduct CBD trials. In 2018, the Farm Bill made hemp legal in the United States, making it virtually impossible to keep CBD illegal – that would be like making oranges legal, but keeping orange juice illegal.
The evidence for cannabidiol health benefits
CBD comes in many forms, including oils, extracts, capsules, patches, vapes, and topical preparations for use on skin. If you're hoping to reduce inflammation and relieve muscle and joint pain, a topical CBD-infused oil, lotion or cream – or even a bath bomb — may be the best option. Alternatively, a CBC patch or a tincture or spray designed to be placed under the tongue allows CBD to directly enter the bloodstream.
Cannabidiol (CBD) is often covered in the media, and you may see it touted as an add-in booster to your post-workout smoothie or morning coffee. You can even buy a CBD-infused sports bra. But what exactly is CBD? And why is it so popular?
How is cannabidiol different from marijuana, cannabis and hemp?
The Farm Bill removed all hemp-derived products, including CBD, from the Controlled Substances Act, which criminalizes the possession of drugs. In essence, this means that CBD is legal if it comes from hemp, but not if it comes from cannabis (marijuana) – even though it is the exact same molecule. Currently, many people obtain CBD online without a medical marijuana license, which is legal in most states.
Outside of the US, the prescription drug Sativex, which uses CBD as an active ingredient, is approved for muscle spasticity associated with multiple sclerosis and for cancer pain. Within the US, Epidiolex is approved for certain types of epilepsy and tuberous sclerosis.
Cannabidiol (CBD) oils are low tetrahydrocannabinol products derived from Cannabis sativa that have become very popular over the past few years. Patients report relief for a variety of conditions, particularly pain, without the intoxicating adverse effects of medical marijuana. In June 2018, the first CBD-based drug, Epidiolex, was approved by the US Food and Drug Administration for treatment of rare, severe epilepsy, further putting the spotlight on CBD and hemp oils. There is a growing body of preclinical and clinical evidence to support use of CBD oils for many conditions, suggesting its potential role as another option for treating challenging chronic pain or opioid addiction. Care must be taken when directing patients toward CBD products because there is little regulation, and studies have found inaccurate labeling of CBD and tetrahydrocannabinol quantities. This article provides an overview of the scientific work on cannabinoids, CBD, and hemp oil and the distinction between marijuana, hemp, and the different components of CBD and hemp oil products. We summarize the current legal status of CBD and hemp oils in the United States and provide a guide to identifying higher-quality products so that clinicians can advise their patients on the safest and most evidence-based formulations. This review is based on a PubMed search using the terms CBD, cannabidiol, hemp oil, and medical marijuana. Articles were screened for relevance, and those with the most up-to-date information were selected for inclusion.
Copyright © 2019 Mayo Foundation for Medical Education and Research. Published by Elsevier Inc. All rights reserved.