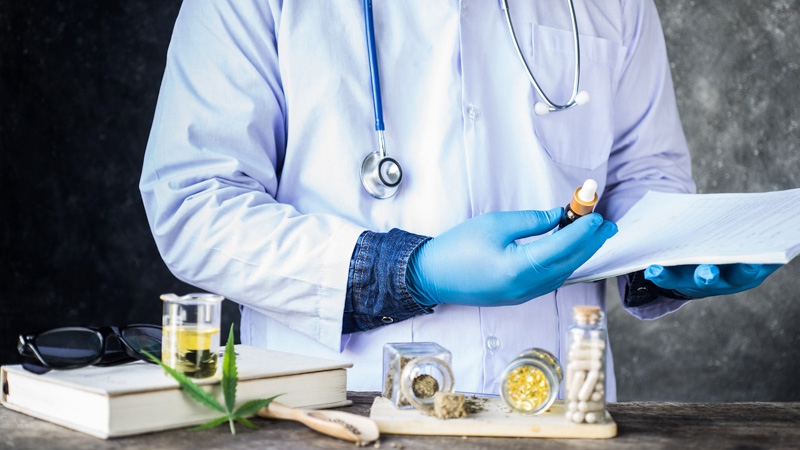 Taking CBD oil and antibiotics together can have a positive effect on the efficacy of the latter — that's especially good news for people with infections.
Antibiotics are antibacterial medications that are prescribed to millions of people across the world every year. They are recommended as a treatment for a wide range of bacterial infections. Doctors use them to either treat or prevent further bacterial infections from being triggered.
However, it's essential to note that scientists still don't know what exactly is responsible for the mechanism behind CBD's high efficacy.
If you approach CBD and antibiotics irresponsibly, it could potentially lead to negative side effects. Since CBD affects CYP450's ability to metabolize medications — either speeding it up or slowing it down — you could end up with higher doses of the drug in your system than what is considered safe.
Key Takeaways On CBD Oil and Antibiotics
CBD oil and antibiotics both fight infection, but they use different mechanisms to achieve their goals.
As mentioned above, CBD can enhance the activity of antibiotics, translating into higher efficacy against treatment-resistant bacteria. But, considering that CBD meddles with the system of enzymes that is responsible for metabolizing pharmaceuticals (including antibiotics), the answer requires more careful analysis.
While any medication can interact with CBD, not every product within that category will — and the same goes for antibiotics. Not every antibiotic will be impacted by CBD, and sometimes, it can even enhance the antibiotic's effects.
CBD As Antibiotic: What Studies Say
What happens when you take these two compounds together?
Most doctors will tell you not to eat grapefruit or drink grapefruit juice when taking certain medications.

Even in today's society, antibiotics are crucial to saving us from often lethal bacteria that would undoubtedly have caused the death of millions back before antibiotics were discovered in 1928.
Can CBD and Antibiotics Be Taken Together?
It is important to note that, while any medication can interact with CBD, not every medication within that category will. So in this case, not every antibiotic will be impacted by CBD, and again it is a good idea to check with your doctor about your specific medication first.
Can CBD Interact with Medication in Other Ways?
Due to the reasons we have mentioned above, CBD is accessible for all ages, from children to the elderly, with the apparent lack of adverse effects associated with the cannabinoid making it an excellent option for many.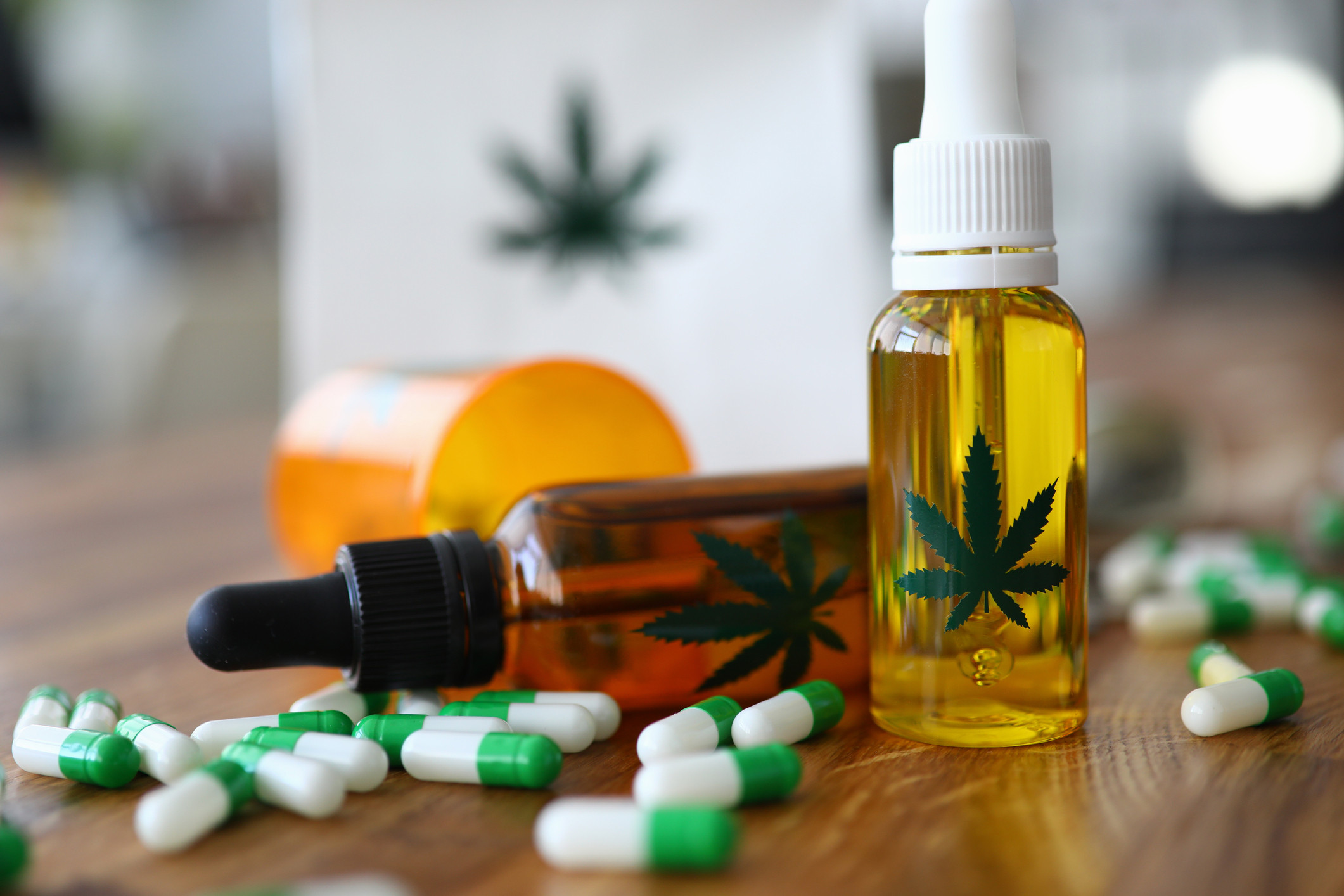 While generally considered safe, CBD may cause drowsiness, lightheadedness, nausea, diarrhea, dry mouth, and, in rare instances, damage to the liver. Taking CBD with other medications that have similar side effects may increase the risk of unwanted symptoms or toxicity. In other words, taking CBD at the same time with OTC or prescription medications and substances that cause sleepiness, such as opioids, benzodiazepines (such as Xanax or Ativan), antipsychotics, antidepressants, antihistamines (such as Benadryl), or alcohol may lead to increased sleepiness, fatigue, and possibly accidental falls and accidents when driving. Increased sedation and tiredness may also happen when using certain herbal supplements, such as kava, melatonin, and St. John's wort. Taking CBD with stimulants (such as Adderall) may lead to decreased appetite, while taking it with the diabetes drug metformin or certain heartburn drugs (such as Prilosec) may increase the risk of diarrhea.
Doubling up on side effects
Absolutely. Inhaled CBD gets into the blood the fastest, reaching high concentration within 30 minutes and increasing the risk of acute side effects. Edibles require longer time to absorb and are less likely to produce a high concentration peak, although they may eventually reach high enough levels to cause an issue or interact with other medications. Topical formulations, such as creams and lotions, may not absorb and get into the blood in sufficient amount to interact with other medications, although there is very little information on how much of CBD gets into the blood eventually. All of this is further complicated by the fact that none of these products are regulated or checked for purity, concentration, or safety.
Does the form of CBD matter?
Products containing cannabidiol (CBD) seem to be all the rage these days, promising relief from a wide range of maladies, from insomnia and hot flashes to chronic pain and seizures. Some of these claims have merit to them, while some of them are just hype. But it won't hurt to try, right? Well, not so fast. CBD is a biologically active compound, and as such, it may also have unintended consequences. These include known side effects of CBD, but also unintended interactions with supplements, herbal products, and over-the-counter (OTC) and prescription medications.