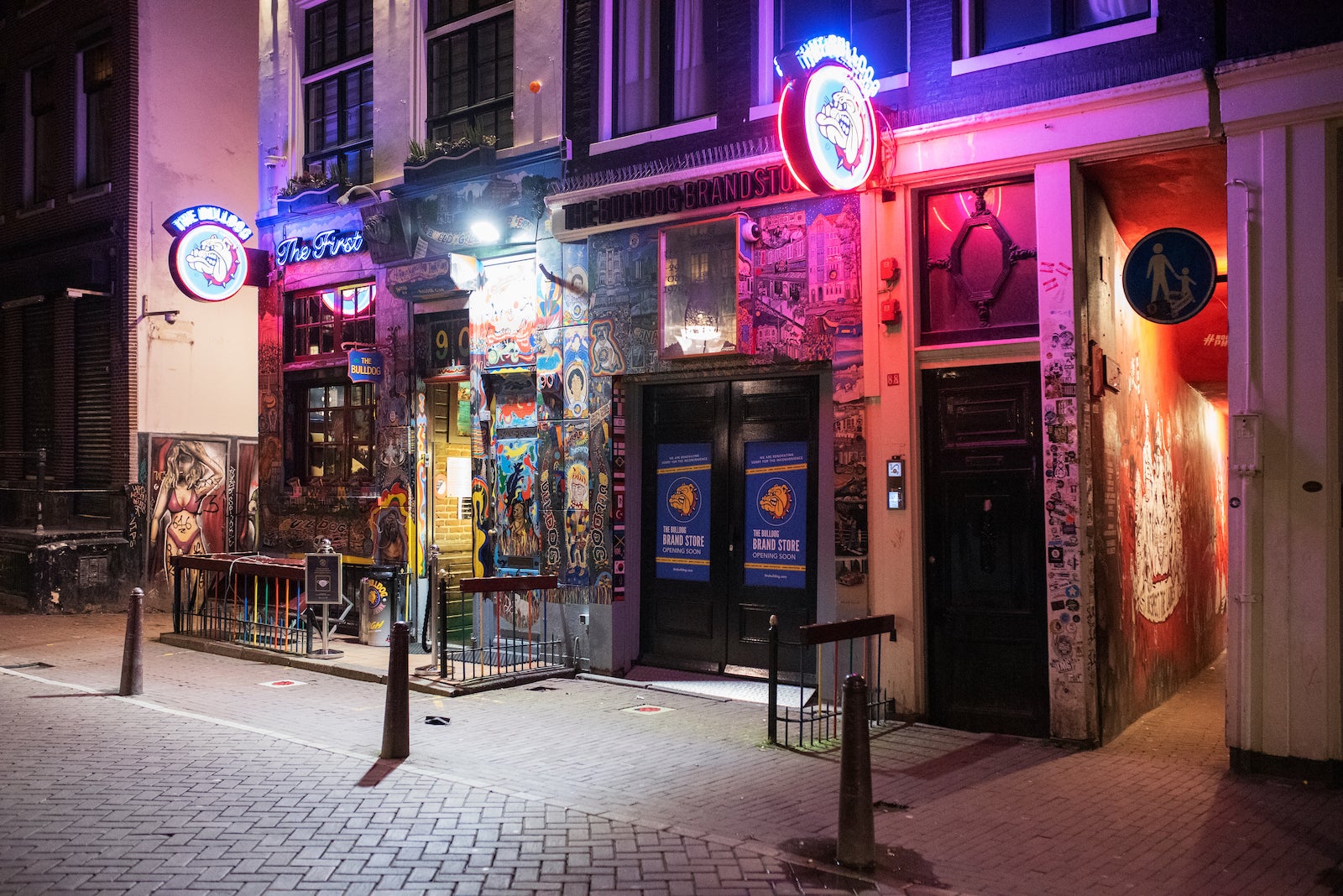 Does that mean you can't smoke marijuana on your cruise vacation? Not exactly. It depends on where you are cruising.
Marijuana rules on cruise ships
If you plan to smoke marijuana or ingest cannabis in any form on your cruise vacation, there are a bunch of things you should know.
Pot shoreside
Ports of call may have looser rules. For instance, despite efforts by Femke Halsema, mayor of Amsterdam, to ban tourists from the city's famous "coffee shops," you may still legally light up in these cafe-like establishments. The menu typically features loose grass, pre-rolled joints, hashish and some edibles – such as muffins, cookies and brownies. Some shops have added loaded gelato. Just remember: No takeout is allowed.
You can take CBD orally or apply it topically. You'd generally take CBD orally if, for example, you were combatting anxiety on a flight. However, you might choose to use CBD topically when you arrive at your destination and are trying to ease post-flight muscle aches.
When traveling outside the U.S., rules shift on a per-country basis. CBD is illegal in a few European countries — including Iceland, Monaco, and Montenegro — and Asian countries such as Cambodia and Vietnam. Most African and Middle Eastern countries have banned all cannabis products, CBD included — though Lebanon legalized medical marijuana in 2020, and CBD products are legal under certain conditions in South Africa.
Why does CBD appeal to travelers?
Before we get into the legality of flying or road tripping with CBD, let's talk about why CBD is growing in popularity among travelers. First and foremost, it's become a common remedy for travel anxiety. Whether you're a nervous flier who dreads turbulence, or someone who gets wound a little tight when traveling with family, CBD is a popular way to release some tension in your shoulders and get back to having a great travel experience. For travelers up against significant time differences, there are also fatigue-inducing CBD products to help you find sleep when your internal body clock is completely out of whack. Finally, travelers who are constantly dealing with traveling aches and pains (too many hours in a car or plane, or too many nights on an Airbnb mattress) might turn to CBD — topical or ingestible — to ease their body aches.
CBD is short for cannabidiol, which is an active ingredient in marijuana. However, CBD does not contain tetrahydrocannabinol (THC), which is the "psychoactive ingredient found in marijuana that produces a high," per the Mayo Clinic. CBD is not always derived from the same plant; you can find both hemp-based CBD and marijuana-derived CBD. 
Can you take CBD on a flight?
Sixty percent of CBD users take it specifically for anxiety. It's also been used to treat epilepsy, post-traumatic stress disorder, depression, and insomnia, among other ailments and conditions.