Even a minor connection between CBD and drowsiness, says Arkell, is enough to justify looking into whether CBD might be on thing that makes you just a little bit less alert while on the road. That's the direction his research is currently taking, though there's not a clear answer yet.
Tetrahydrocannabinol (THC) is the chemical that's responsible for marijuana's characteristic high. Though cannabidiol (CBD) is also an active ingredient of cannabis, its effects on the brain and body are far different, raging from anti-epileptic qualities to potential anti-anxiety effects.
Ambien-users risk of accident doubled compared to people who didn't use the drug. The authors likened the impairment to having a blood alcohol level of between .06% and .11% percent — close to or over the legal limit to drive.
The science of drowsy driving
In his study, 14 participants vaped 125 milligrams of liquid that was either THC-heavy or equal parts CBD and THC. Then, each participant played a simulated driving game where they had to follow GPS instructions on highway or rural roads. When participants vaped both THC and CBD in equal concentrations, they tended to swerve more during their driving tests and reported feeling impaired up to four hours later.
If they exist, CBD's effects on driving are likely subtle. Still, Arkell explains that one major myth about CBD and driving endures: the idea that CBD can actually counteract THC's known negative effects. It's true that research suggests that CBD can help offset the anxiety-inducing effects of THC. But Arkell is concerned that this research may be being mistranslated.
Myths about CBD and driving
Still, the kind of CBD that we might ingest and think nothing about — like seltzer or a gummy — probably doesn't help your performance on the road (especially if you're already impaired). As far as the consequences of CBD use and driving go, if they're out there, ongoing work is looking to illuminate them.
"There is a lot of misinformation on the internet about how CBD can modulate the effects of THC, and I worry that this information might be passed on to unsuspecting medical cannabis patients and consumers," he says.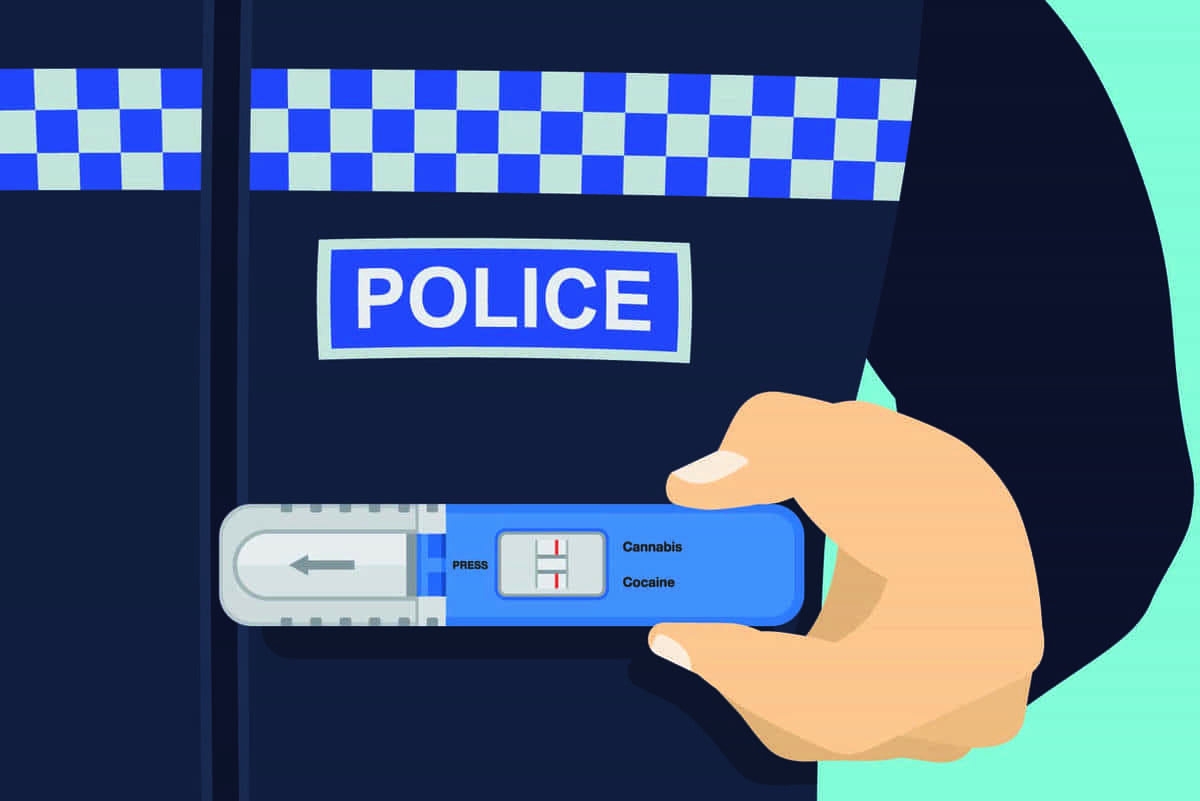 It is better not to expose yourself and others to risks on the road. Protect yourself and don't drive under the influence of cannabidiol, however small.
CBD deploys a wide range of beneficial results for the body and mind. It fights carcinogenic cells, acts as a support for certain pains or allows you to reduce your smoking or even stop smoking completely.
How long can you drive after consuming CBD?
In addition, smoking CBD flower remains prohibited.
The side effects of cannabidiol
In the balance, it is clear that the positive effects take largely the top, compared to the negative side effects that remain bearable.
Table of Contents
Finding the right dosage
To be convicted for driving while on CBD, a blood test will have to be carried out at the police station to determine the THC levels in your body. If the results show that your THC levels are higher than the legal limit in that state, you get convicted with DUI. To protect yourself from such an incident, you should get your CBD from a trusted dealer and use it in a responsible manner.
Final Thoughts
Carry out thorough research about the manufacturer of the CBD oil so as to know the different chemicals contained in the product. Some suppliers will produce CBD oils with 0.3% concentration of THC while others have 0%.