Average: 3-5 Breez Cinnamon CBD Mints
Wait 1-2 hours to feel the full effects. May last up to 8 hours.
NUTRITION FACTS: Serving Size 1 Mint. Calories 0. Total Fat 0g (0%), Sodium 0mg (0%), Total Carb <1g (0%), Sugars <1g, Protein 0g (0%)
Novice: 1-2 Breez Cinnamon CBD Mints
How to take Breez Cinnamon CBD Mints: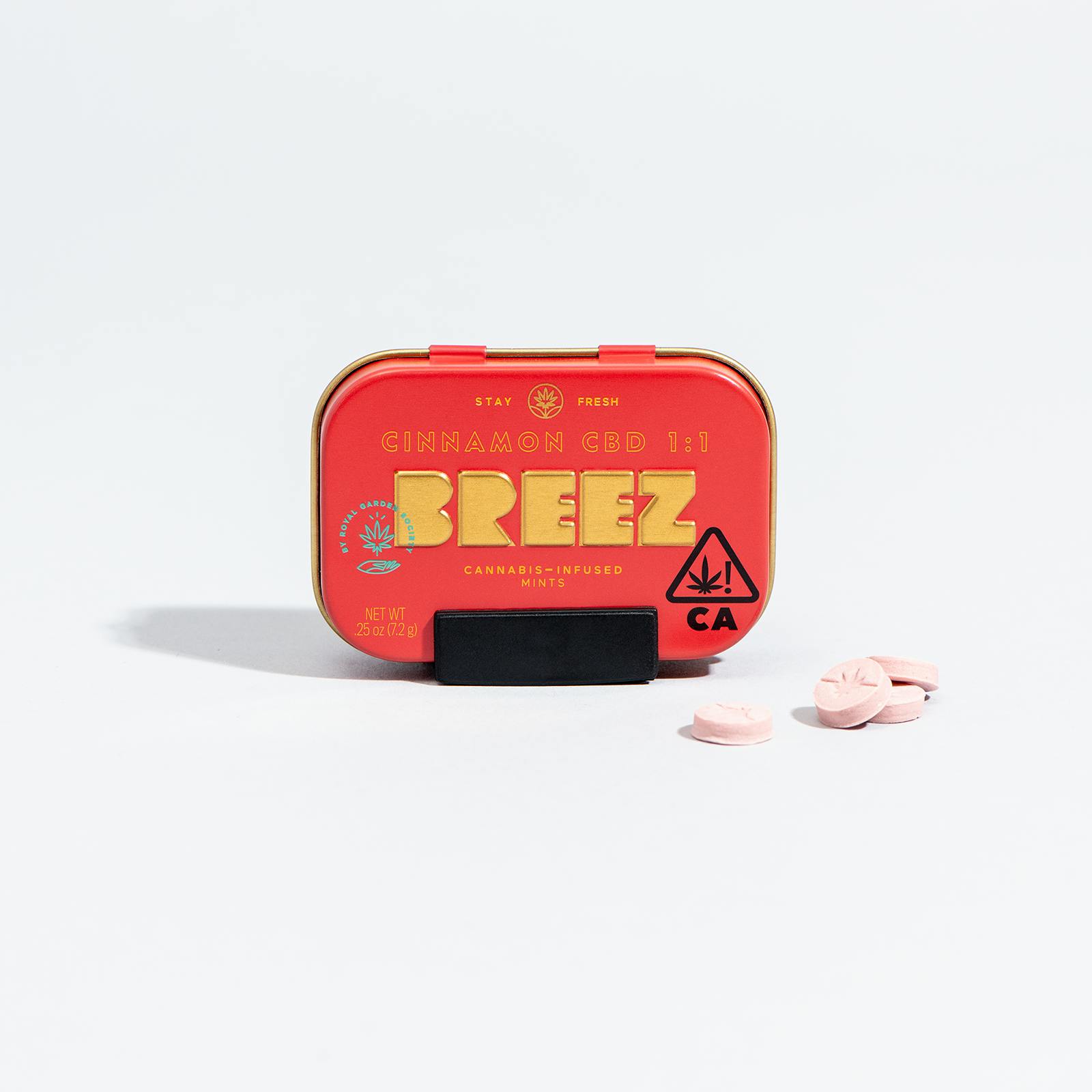 Relieve stress and support recovery post-workout or post-workday. Cinnamon CBD delivers the full therapeutic benefits of cannabis with a balanced blend of 5 MG CBD and 5 MG THC in each mint plus naturally anti-inflammatory cinnamon oil.
Get perks like local deals, new strain spotlights, and a free jar of CBD:THC gummies when you sign up ($59 value)!
By providing us with your email address, you agree to Leafly's privacy policy and terms & conditions.