Unofficially, they are considering CBD topicals to be a "cosmetic" and therefore not unapproved for retail sale and manufacturing. Although specific guidelines are still in the works, especially in regards to labeling, disclosure and testing, both major retailers are openly selling and many banks now accept these business customers while still barring CBD in ingestibles, foods and smokeables. Note that many states and municipalities mirror the same guidelines. Add to this the fact that many states have varying standards of what is legal and permissible in their state, the regulatory framework is patchy at best.
Companies seeking payment processing solutions experience similar frustration. We were all relieved and elated when US Bank merchant services subsidiary Elavon began onboarding CBD merchants in late 2018 with reasonable pricing and next-day settlement, but when it began apparent that they had jumped in before carefully studying and resolving serious legal and compliance issues, they were obliged to exit the sector in April 2019. This left thousands of merchants without viable alternatives. And of course their exit had a chilling effect on worthy competitors now obliged to reconsider their plans to enter the market.
Many folks both in and out of the industry believed that with the passage of the 2018 Farm Bill by the U.S. Congress in December 2018 that banking and payment processing for CBD enterprises would quickly become a non-issue. However, though it's been some time since the Farm Bill passed, Fincann receives a continuous stream of inquiries from hemp and CBD companies seeking simple, transparent, compliant business checking accounts after being turned away from all the banks they've contacted.
The USDA has mandated that individual states develop their own hemp regulatory programs and submit those programs for their approval. This process is well underway. Meanwhile, the FDA has made it more clear than any products containing CBD intended for human or animal consumption must be approved. To date, they have officially only approved one clinically tested pharmaceutical containing CBD: Epidiolex. They have clearly-published guidance that until approved, the sale and interstate commerce of CBD products for human or animal consumption are prohibited, as is product packaging or advertisements making any claim of health benefits or medical efficacy. However, they have also informally stated that they lacked both the resources and inclination to prosecute CBD commerce so long as the medical and health prohibition is observed.
What are some of the pressing banking issues faced by the CBD industry?
There's a popular misconception that the 2018 Farm Bill made CBD "legal," and therefore the still-prevailing banking restrictions seem contradictory. The actual effect of the legislation was to remove hemp and hemp-derived products, including CBD, from the U.S. Drug Enforcement Agency (DEA)'s narcotic drug schedule, transferring oversight to the U.S. Department of Agriculture (USDA) as a regulated agricultural crop and the U.S. Food & Drug Administration (FDA) for products intended for human or animal consumption. However, the legal confusion arises from the fact that hemp and its derivative products are now considered a regulated agricultural crop, without a regulatory framework yet in place.
CBD brands and businesses often find it difficult to obtain compliant, sustainable, and stable banking services. Interestingly, it's often more challenging to find a CBD-friendly bank than a THC-licensee-friendly one since banks feel that at least are established guidelines for banking cannabis whereas there are few to none for CBD. However, the false impression remains that it's easy for CBD businesses to access these accounts.
Contrary to popular understanding, bankers — including banks essential to supporting merchant processing — are not restrained from serving our industry due to the tension between conflicting state and federal laws. Their 'mainstream conservative' boards generally still consider marijuana and related products and services to be a disreputable trade that they do not wish to be associated with. While it's true that the needle of acceptance has moved glacially toward more tolerance and acceptability over the past couple of years, especially in hemp and medical cannabis, banking and merchant processing remains elusive to this day.
Do CBD companies face similar issues obtaining payment processing?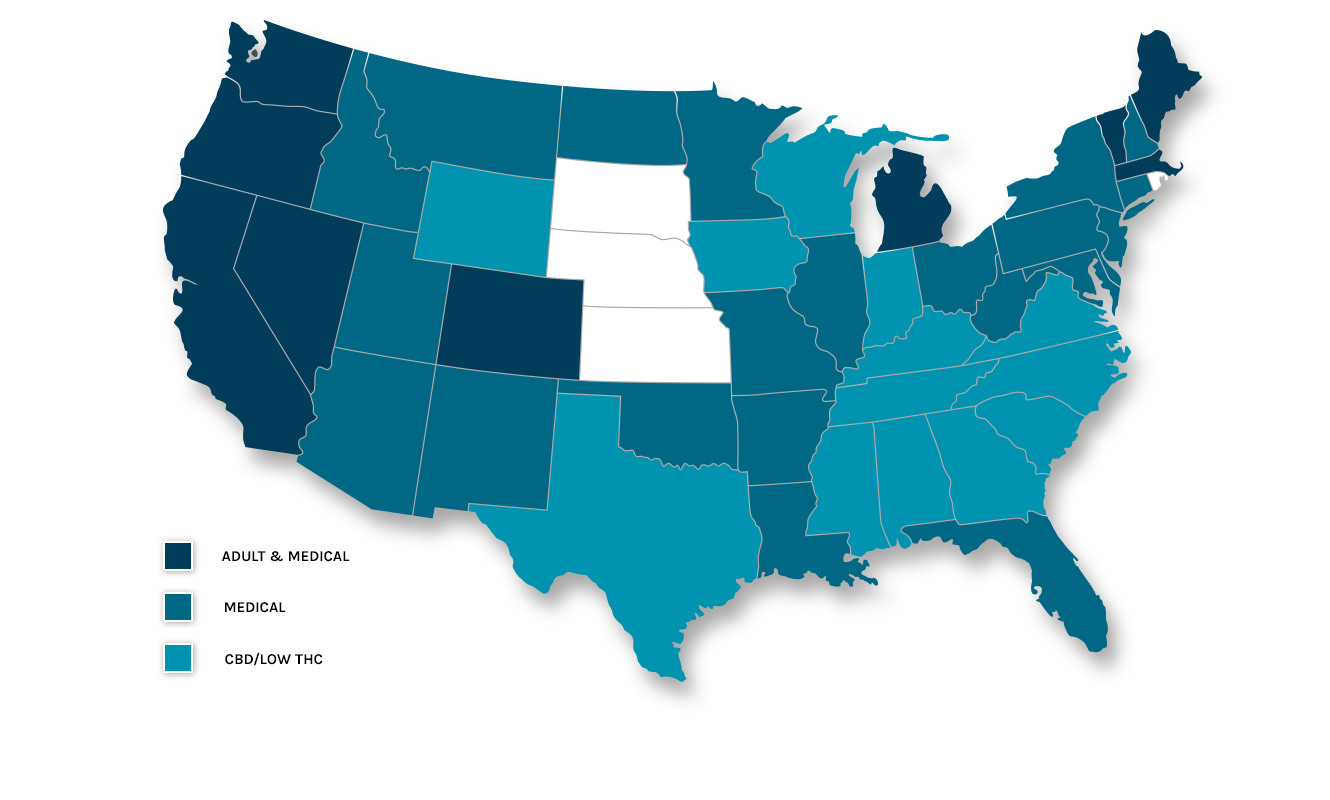 We vet each new customer and maintain high levels of transparency so you know your account is compliant and safe.
Each customer is assigned a dedicated relationship manager that will support all of your business banking needs.
Dana has been building strategic banking, financial and legislative relationships to advance the cannabis industry's access to banking and financial services for more than five years. Prior to joining First Federal in February 2019, Dana worked as the Director of Banking Relations providing some of the earliest access to banking services for the hemp and cannabis industries.
Banking Tools
Our goal is to work as efficiently and diligently as possible to make banking with us hassle free. We have a dedicated team to work directly with you, making opening an account as streamlined as possible. Contact Dana to begin the account approval process today.
Whether you touch the plant or work as an ancillary business, we are a transparent 502 friendly bank ready to help you. We serve customers in the Cannabis and Hemp trades and our head of Cannabis Banking is a national advocate for Cannabis banking.
What we offer
We provide accounts and services needed to operate and grow your business, without fear.
Dana enjoys advocating for causes that are important to her. In her current role as Chairman of the NCIA Banking Access Committee, she co-authored a White Paper directed towards financial institutions and state regulatory agencies on banking the industry. Most recently Dana was asked to offer testimony to the House Small Business Committee, in Washington DC, on banking and lending for the cannabis industry.