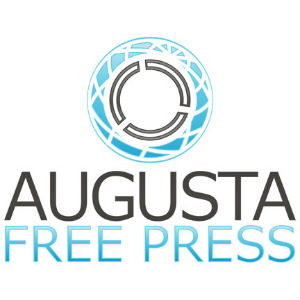 Many states in the US have legalized the edible use of CBD oil. However, these states have individual laws regarding the consumption of CBD-infused food and drinks. So, it's best to learn about the state laws relating to CBD before going ahead with the consumption CBD gummies in the US.
Basically, CBD gummies are derived from hemp plants and thus, are federally legal to consume. However, if a CBD product contains a definite amount of THC but wasn't harvested, grown or cultivated by a licensed farmer, company, or individual, it will still deem to be illegal.
Even though hemp-derived CBD is legally allowed to consume, it cannot be sold or marketed as an edible or supplement without first going through the drug approval test by FDA, even though the CBD in question is derived from hemp.
CBD gummies are delicious edibles that contain between 5mg to 30 mg of CBD –a naturally occurring biochemical compound found in cannabis plants. Cannabidiol or CBD oil is extracted from cannabis or hemp. The CBD in most gummies is extracted from hemp plants.
The legal status of consuming CBD gummies
The legality of consuming the CBD-infused edibles is still under supervision. There is only a little clarity about the laws relating to the edible use of CBD oil in the USA.
As per the regulations of the 2018 Farm Bill, 'any cannabinoid—a set of chemical compounds found in the cannabis plant—that is derived from hemp will be legal, if and only if that hemp is produced in a manner consistent with the Farm Bill, associated federal regulations, association state regulations, and by a licensed grower.'
CBD gummies have taken the industry by storm for all the good reasons. For starters, they taste extremely good. Now, with the addition of CBD-oil in the specially formulated gummies, there is not just taste to these edibles but also health and growth.
What are CBD gummies?
They have quite low concentration of the 'hallucinating' cannabinoid Tetrahydrocannabinol (THC). This means that CBD-oil doesn't induce high, intense feelings. These cannabinoids interact with endocannabinoid system in humans, which results in better sleep, relaxation, improved appetite, and other health benefits.
Additionally, the 2014 Farm Bill exhibits a provision that grants for the legal cultivation of hemp provided it is used for agricultural research and similar programs. However, the confusion regarding the same still exists.
CBD products include CBD oils, CBD gummies, CBD creams, and a whole lot more. They help relieve pain and they also help reduce the anxiety that people have.
What Is CBD & Is It Legal?
The FDA approves the use and distribution of CBD products with less than 0.3% THC.
Resources
Georgia – Legal to use CBD products below 0.3 % THC levels.