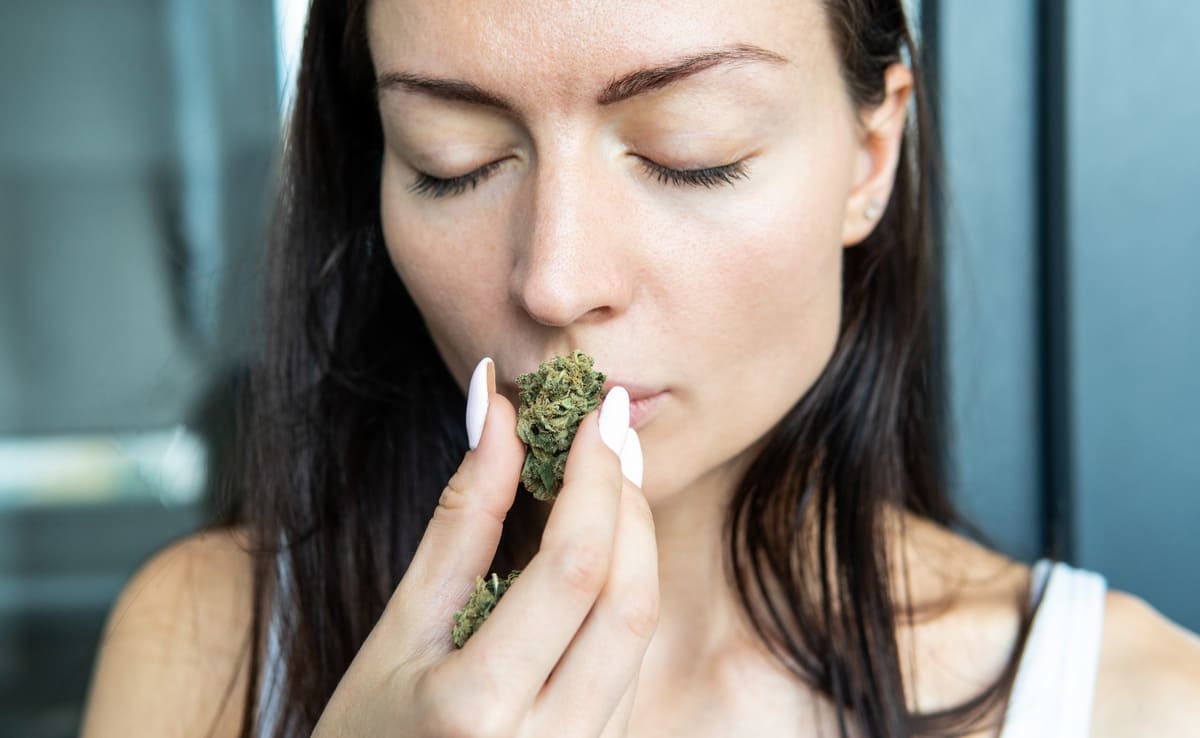 People who are used to flying long distances know how difficult it is to fall asleep on a plane. In addition, not being able to sleep often leads to jetlag problems, and it can take several days to recover. If you need a natural product that promotes sleep and restful sleep, you can take some CBD before you get to the airport.
Beyond the transportation aspect, you may be wondering what the benefits of CBD are on the plane? Why take CBD before taking off?
If you are traveling in Europe and your products are in an intact bag that attests to its legality, transporting CBD should not be a problem. In fact, it is not a crime to transport or possess CBD products in Europe. Rather, the problem is getting through security checks with these products. For example, when you are still in the airport, you may very well come across a police dog who, unfortunately, does not know the difference between a hemp flower with or without THC. As a result, you may have to go through a more thorough police check, especially if you do not have a tax receipt. Even if you do not risk anything legally speaking, these controls could very well cause a delay and make you miss your plane..
To reduce stress
Very clearly, don't try to travel on international flights with CBD, as you may get into trouble. Even if you're traveling to the US or Canada and those countries seem to be very flexible with CBD, the jurisdictions are very different from state to state. You might as well avoid playing with fire and ruining your vacation, because you can easily get CBD in Canada or the US anyway.
If you want to travel to Europe with CBD legally, it is essential that you have a tax receipt and a certificate that proves the origin of the hemp. Without these papers, the authorities cannot know where the product comes from and what its active components are. Even if you think you're doing the right thing by transporting a legal product, it's this oversight that can cause you to lose time and lead to more thorough checks. Keep your products with the packaging, labels and receipt so that you have as much evidence as possible.
When it comes tointernational flights, it is not advisable to travel with CBD. Even if you think you're traveling to a country where cannabis is legal, it's not automatically legal to transport it by air. In some countries, traveling in possession of hemp, even if it only contains CBD, can result in heavy fines and penalties. This is particularly the case in Croatia where possession of cannabis is punishable by 3 to 15 years in prison, whether it is THC or CBD. Not to mention the most extreme cases such as sub-Saharan Africa which still applies the death penalty.
To help you fall asleep
For example, if you choose to travel with a bottle of CBD oil, you must make sure that its capacity does not exceed the authorized threshold, just like all the other liquids that you carry. Depending on the country, this capacity may vary. In any case, do not try to hide your CBD oil. Just put it with your other bottles, as a normal product, not as an illegal product.
Flying for several hours often means discomfort, especially if you already suffer from chronic pain in normal circumstances. Once in the plane, you can't move your legs, you can't always recline in your seat, your neck becomes stiff. in short, the pain intensifies and sometimes becomes unbearable. To limit this discomfort, taking CBD before boarding the plane will relax your muscles, be less tense, and relieve existing pain.
If you've ever sat on a runway and wished you could eat a piece of candy that would somehow quell your flight anxiety, then we have excellent news: You can. We'd like to formally introduce you to the world of travel CBD. It's not too good to be true — you really can find delicious CBD gummies to help you relax or even combat anxiety, which is why CBD has become quite popular among travelers. 
What is CBD?
You can take CBD orally or apply it topically. You'd generally take CBD orally if, for example, you were combatting anxiety on a flight. However, you might choose to use CBD topically when you arrive at your destination and are trying to ease post-flight muscle aches.
Why does CBD appeal to travelers?
For those interested in ingesting CBD, CBD oils or tinctures are very common — you simply put a drop or two on your tongue, or you might even add a tincture to your beverage. There are also chewables (gummies) or CBD pills you can take. Finally, you can smoke or vape CBD, though not while traveling by plane.